Our Bench - Wheelchair Accessible Holiday Accommodation
Three Accessible Self Catering Cottages in Lymington
wheelchair accessible - level access - disabled friendly - Booking now for 2024!
Our Bench offer family and wheelchair accessible self catering accommodation in Lymington on the edge of the New Forest National Park. We have three purpose built cottages available, all with level access, ground floor accommodation, accessible wet rooms with space for lateral transfers, kitchens which have built in accessible areas and comfortable home from home furnishings. We are able to accommodate between 2 and 5 guests in individual cottages.
All cottages have electric specialist head and foot riser electric beds, ceiling hoists in master bedroom, a riser recliner chair, central heating, off road parking and free Wifi as standard.
Height adjustable/ profiling / carers bed in Bench Cottage and Garden Bench and Little Bench!
Adult changing table with H-Hoist available in Bench Cottage.
Online Booking - direct with us for the best prices available #BookDirect
Purposely designed for guests with additional needs, yet homely and welcoming to everyone.
Worried about exploring? We have 2 weeks of possible activities for you to choose from, as well as guides to Lymington, the New Forest, Day trips and more!
Our wheelchair accessable cottages are in the New Forest, all three cottages are situated on the outskirts of Lymington. We are an ideal base for the New Forest, the South Coast, Hampshire and Dorset. Fantastic day trips to the Isle of Wight, Portsmouth, Southampton, Salisbury, Bournemouth and Winchester. There are lots of places to visit nearby from theme parks to ornamental gardens, accessible bike rides and forest walks, trip to the coas to museums and we are delighted to share some ideas with you in our explore section.
It has everything that a disabled person would want including a changing places Wet Room..." Euan's Guide
"Best Accessible Accommodation Award" by Disabled Motoring UK
"The recommended destination for guests with Mobility Difficulties" by the Mail on Sunday
Our accommodation caters for a person with who uses a wheelchair full time, as well as guests with limited mobility, whom may need level access, specialist furniture, or whom would benefit from increased understanding or quiet spaces to enable them to enjoy their stay. Every cottage has a height adjustable profiling bed, additional electric head and foot riser beds, a ceiling hoist in the bed room and a level wet room with plenty of turning space - and is level access from your car to your bed - totally step free. Their family, friends and their carers are welcome too, as well as guests requiring level access, quiet spaces and whom have hidden disabilities.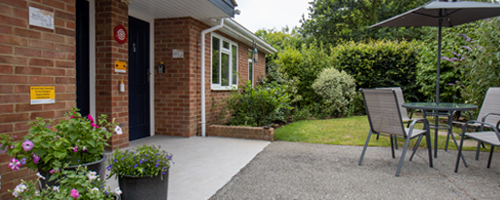 Sleeps up for 4
Profiling bed and head and foot riser beds both accessible by ceiling hoist
Second twin bedroom with electric beds
Accessible Wet Room with H Hoist & changing table
Adjustable height wash basin
Shower chair available
Sleeps up for 5
Profiling bed / carers bed with discrete ceiling hoist
King or twin bedroom with head and foot riser beds.
Private secure garden with a lovely sunny patio
Wheelchair friendly kitchen
Traditional woodburner for winter breaks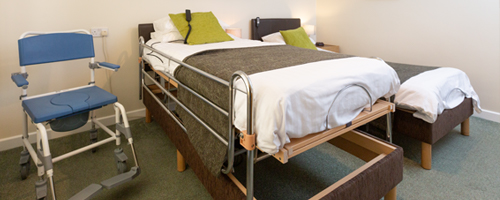 Sleeps up for 2
Profiling bed and head and foot riser beds both accessible by ceiling hoist
King or twin bed options.
Accessible Wet Room with optional shower chair
Riser Recliner Chair
Level access throughout
Book online
Our web site is the most upto date place to book your accommodation, you can choose the cottage you require, the dates that are available and then read through the terms and conditions and book your cottage instantly and contact free. We will then email you and ask that you complete an additional booking form with details of the guests staying, any specific equipment you require - this is on a first reserved basis - so if essential for your holiday please send an enquiry first. Please ensure you have read our terms and conditions, by booking with us you are agreeing these conditions.
Best time to visit?
Spring and Autumn is a great time to visit the forest - the open spaces, and quiet pubs- the forest animals with their new borns scamering around, the forest filled with different shades of green, and the opportunity to find peace and quiet just a few meters from your car. With the days longer, there are lots of cafes and pubs to relax in, lots with great outdoor spaces that can offer shelter from the elements. The gravel tracks of the forest are perfect to explore - the compressed gravel, wide gates and wide pathways are great for scooters, and robust wheelchairs, or you can enjoy staying closer to the car, bring a flask enjoy a forest or coastal view point!
There are lots of accessible places to explore - to start with there is lots of open space and countryside to enjoy in the New Forest National Park with some fantastic accessible walks, quiet places to watch the animals graze, and stunning views across open countryside. The coast is just a short drive away with the beaches and cliff tops of Milford, Barton, Highcliffe and Avon Beach a short drive away. Southampton, Portsmouth, Bournemouth and Salisbury are all within an easy drive. For ideas pleas see the suggestions we have included for you on our web site.
For more ideas of places to visit check out our photo gallery of ideas.
Explore Lymington & the New Forest National Park
Less then 2 minute walk is Pennington Common, the very outskirts of the New Forest National Park - for hundreds of years people have turned out their animals to graze here, and it is now home to some special wlidlife and has its own fascinating history.
Our Bench is situated just two miles from the Georgian Yachting Town of Lymington and surrounded by the New Forest National Park. We are located in the village of Pennington, our cottages are on a bus route, just two miles from the nearest train station, backing onto open fields yet just five minutes walk to the nearest shop where you can purchase your morning paper, freshly baked bread, fruit, vegetables and milk.
We have collated a selection of information about the local area - including details of our favorite walks, attractions, pubs and cafes and details of some of the local "changing places" facilities to help make your stay more enjoyable. Discover more about Lymington, the New Forest and possible Day Trip ideas! We have also put together a photograph gallery of inspiration ideas. We also share details of local events on our facebook page. We understand how disabled access is essential to ensuring a home from home holiday.
Book early for your New Forest Holidays!
December / Christmas and January availablity - contact us direct for bespoke dates - we are happy to create a bespoke stay for from December to March - just email us for details, and we can see how we can make your winter holiday comes true.

Christmas bookings include an optional space saving Christmas tree decorated for your stay.

We are now taking bookings for 2024.
School holiday dates are booking are quickly, so please do not leave it too late to reserve your spot.... Easter and Ferbruary Half Term available now!

We hold a waiting list, so if the specific dates you require are not available, let us know and we will send you an email if the situation changes, as we have booked up very quickly for 2023!


Booking for 2024
We are taking bookings for 2024 - secure your dates with a £200 deposit, balance due 8 weeks prior to arrival.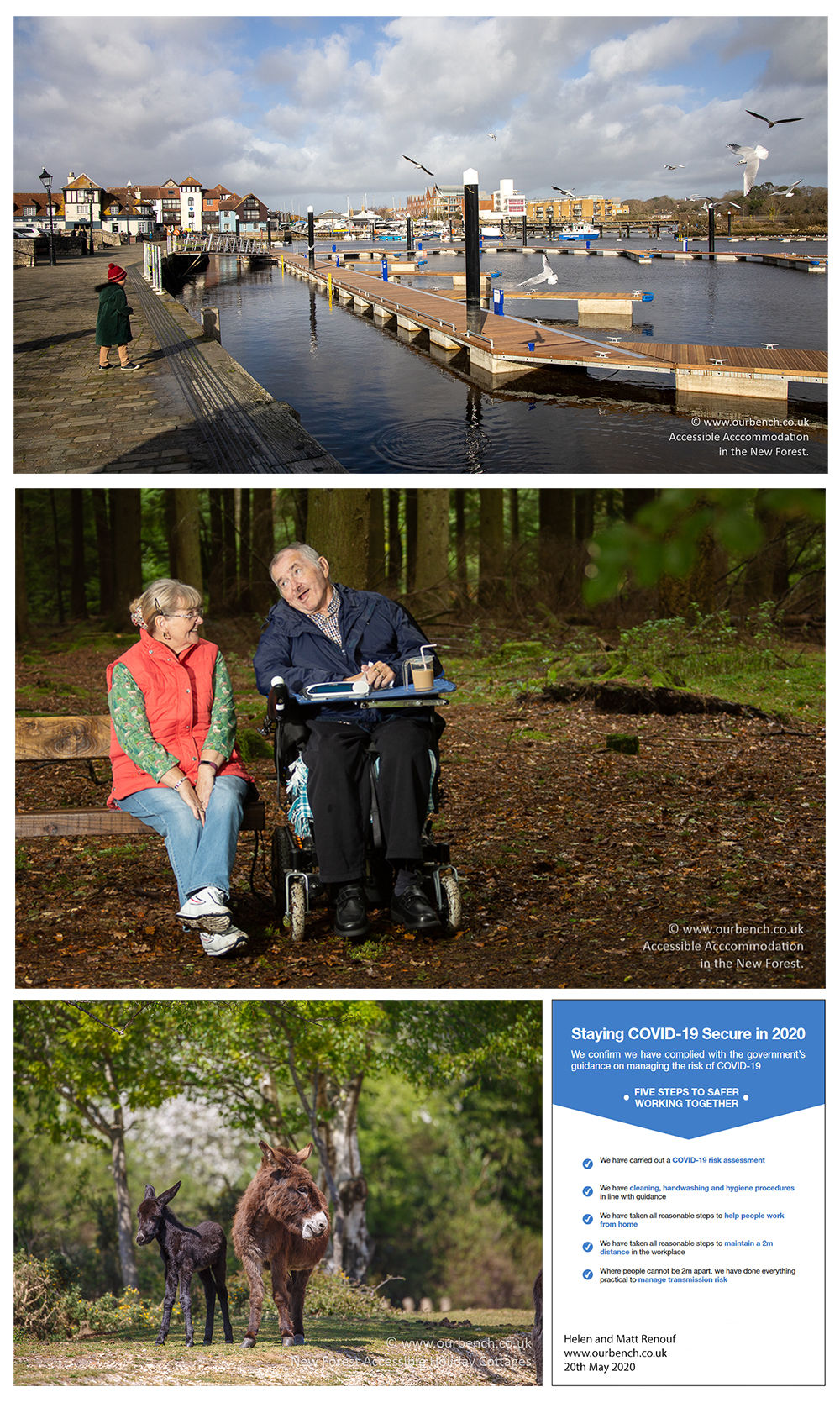 Healthier Holidays
We are continuing to follow all the lastest Government Guidance and information on cleanliness and standard sand have always taken extra cares to ensure our holiday cottages are clean, tidy and prepared to a high standard for our guests as we are aware many have more complex needs, and therefore are exposed to additional risks and will continue to do so.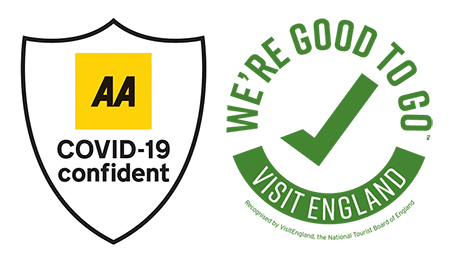 Pennington Common which is within the New Forest National Park is just 3 minutes walk from your holiday cottage door.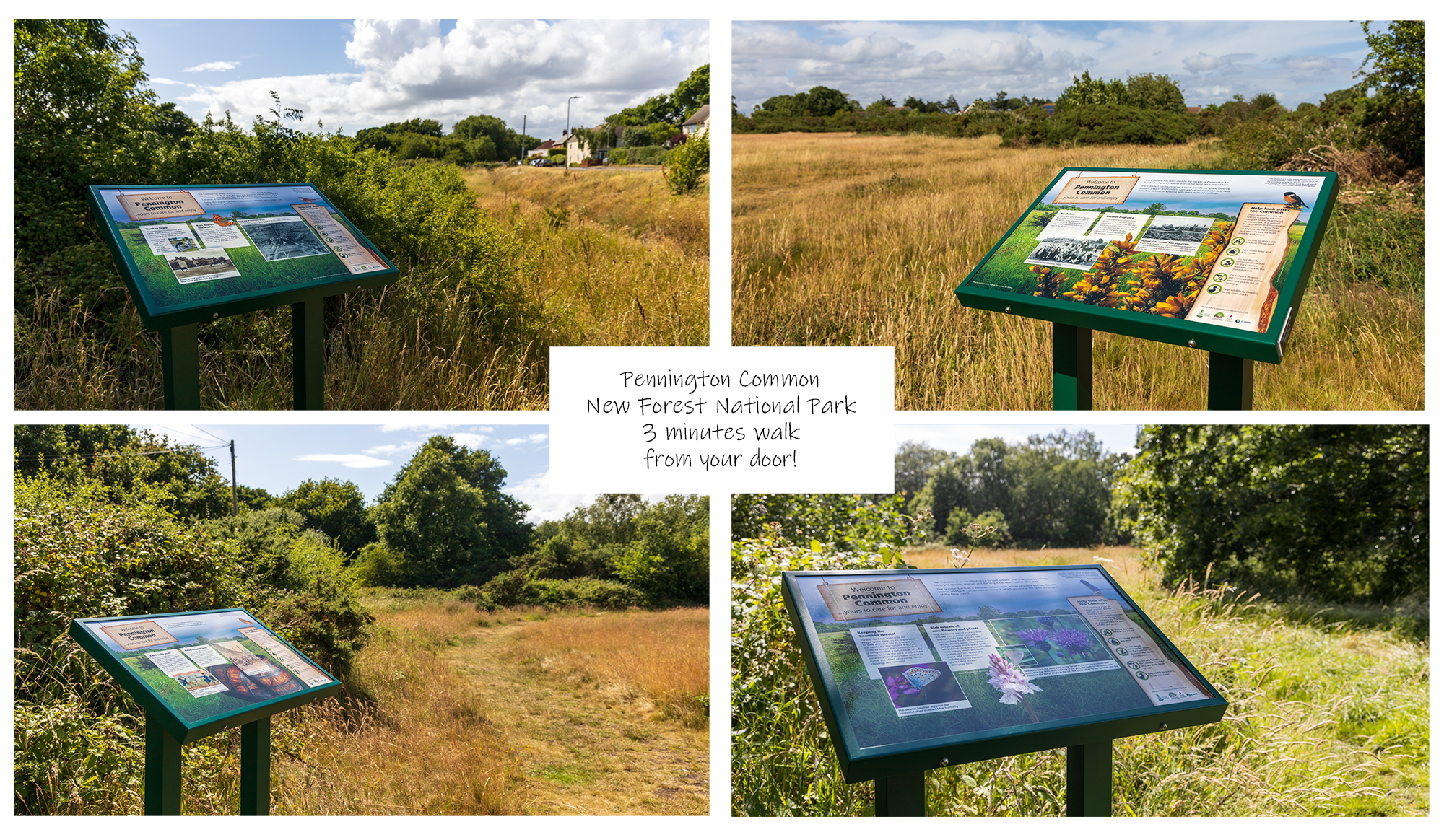 Send us Your enquiry
If you are looking for different dates - a Christmas break, mid week holiday or short week end, or an extended stay, or would like to book multiple cottages then do get in touch with details of your requirements. We also know not everyone can secure their booking immediately by credit card, so if you would like to pay your deposit by BACS or cheque then please complete the enquiry form below with your preferred cottage and dates and we will email you with alternative payment methods and hold your booking for up to 7 days whilst waiting to receive payment. This is ideal if your holiday is being paid for by a third party souce such as a care home, a social worker, carers, a holiday agency etc. We are happy to work with you if we can.
As Specialist Self Catering Accommodation provider we have a variety of pages that may answer your immediate questions.
Carbon Neutral Holiday Cottages
The electricity used in all our holiday cottages comes from 100% renewable sources and the carbon from the gas used for heating and cooking is completely offset, helping to ensure that we protect our local environment for years to come. We encourage guests to recycle their waste - with glass, tins, cardboard, plastic, paper recycling, composting facilities, and with general race being incinerated to create electricity in the county. With the bus stopping outside the door, you can choose to reduce your vehicle emissions too! We do not have means to charge electric cars - but there is are 22kw EVCP within 2 miles.
Contact Us directly with any questions - visit the individual cottage pages for more information