Places to visit gallery of ideas
A gallery of photos taken in and around the New Forest, to encourage you to explore and suggest ideas of places to visit and activities you may enjoy.
New Forest Lavender is a lovely spot to enjoy in the summer.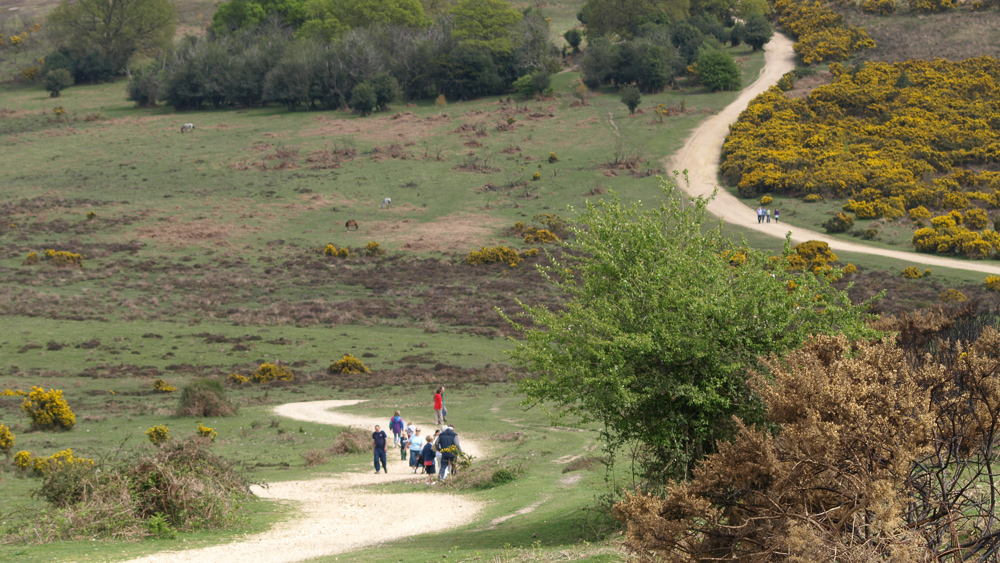 Ashley Walk is known for being a bombing range during the 2nd World War.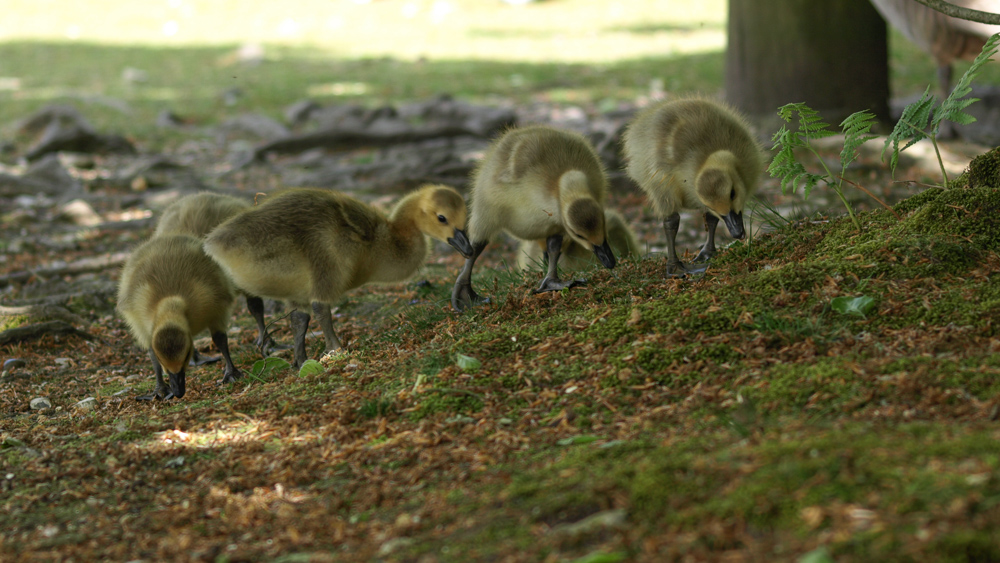 Cadmans Pool in the New Forest is a favorite spot for birds.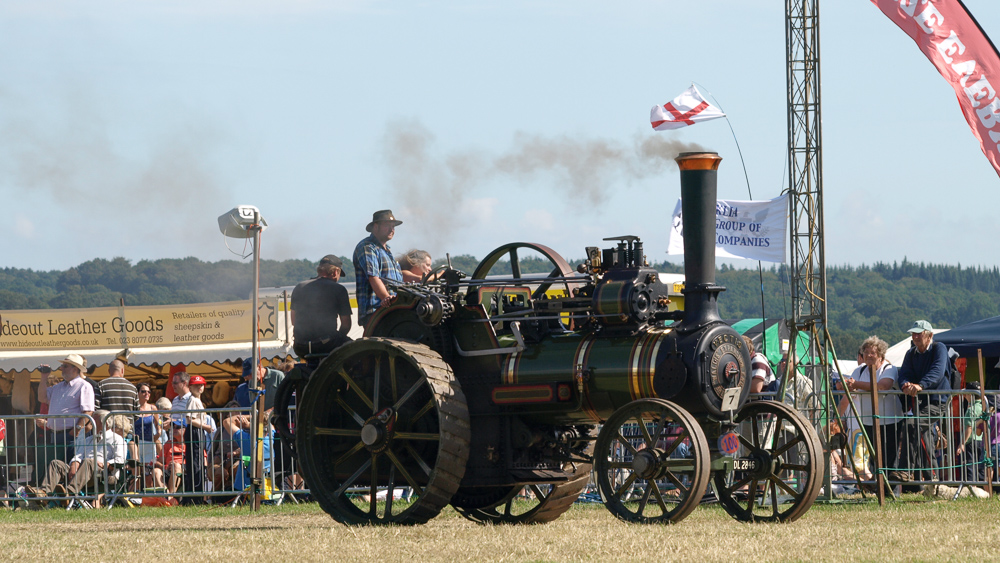 The New Forest Show, Hampshire Show or Netley Marsh Steam Engine Rally.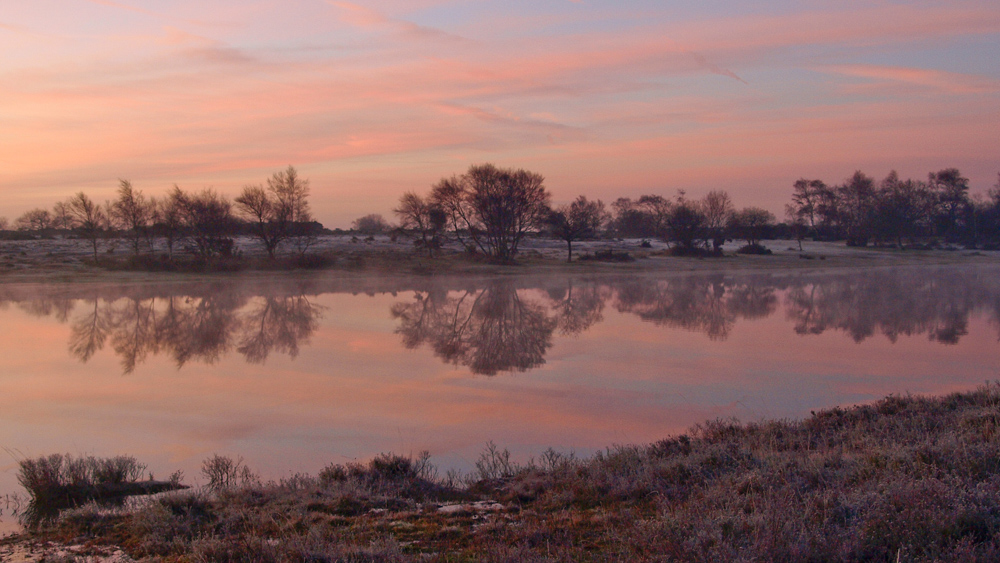 Sunrise at Hatchet Pond near Bealieu - you can park right there!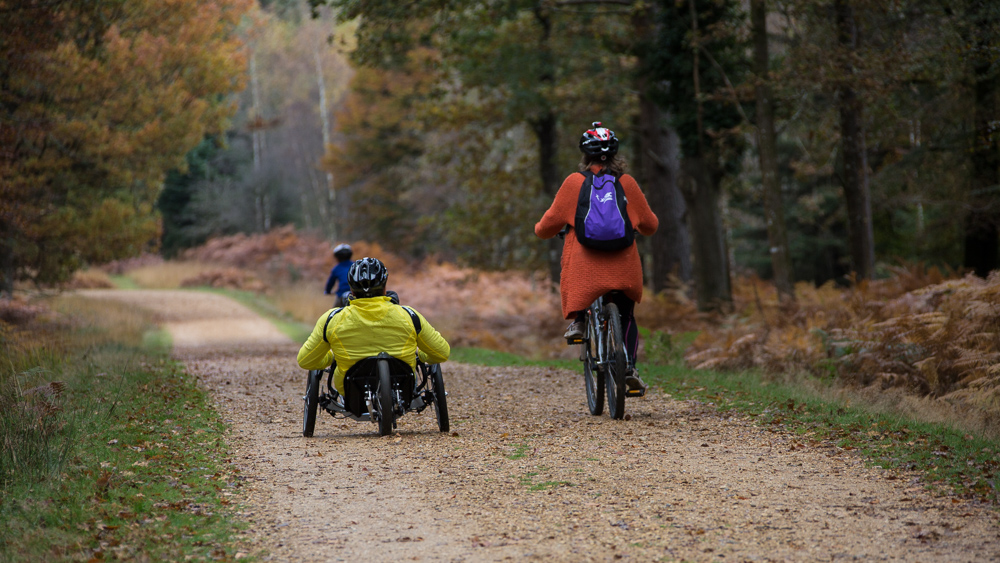 Cycling in the New Forest near the Ladycross estate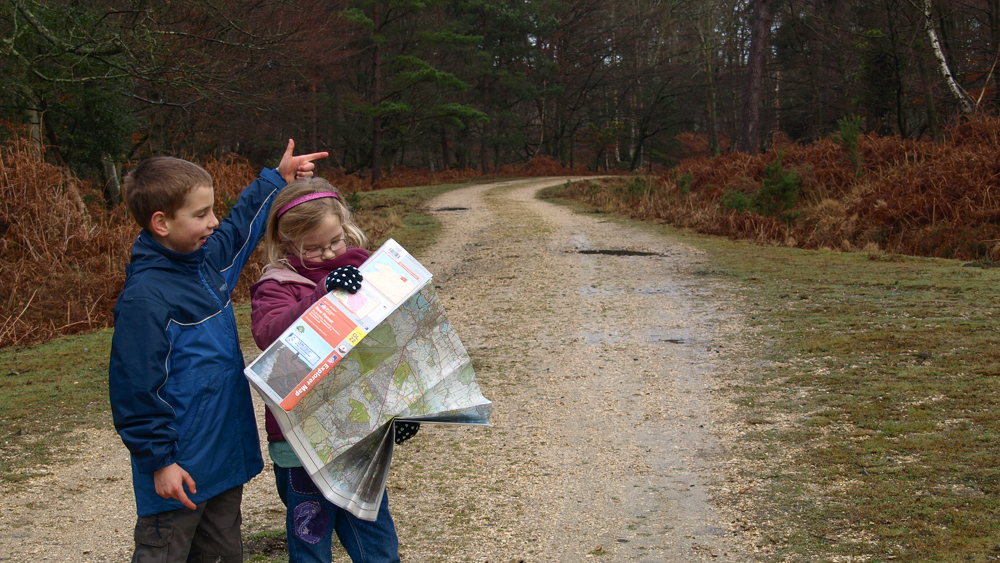 Map reading in the New Forest - we provide a map for you to use during your stay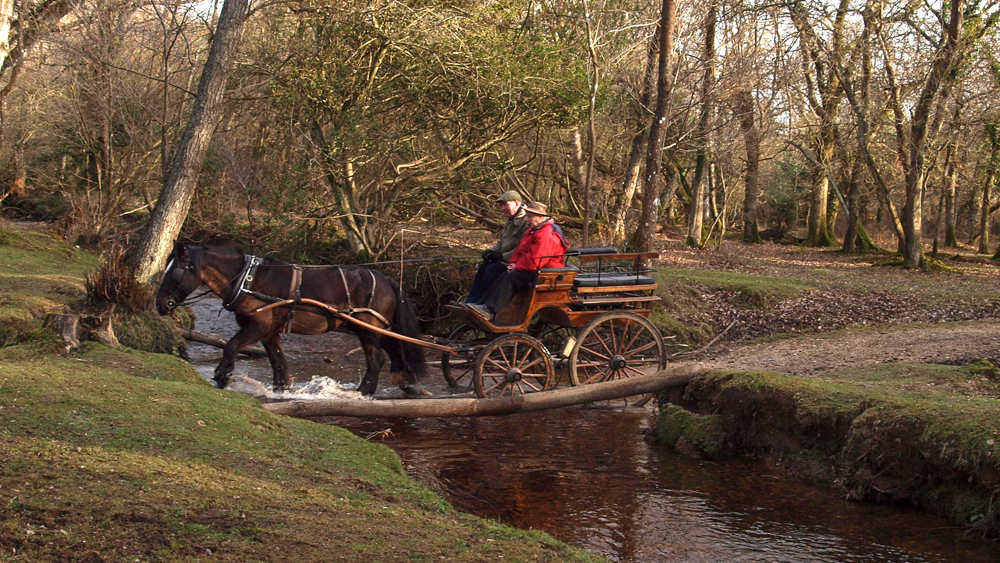 A carriage ride through the New Forest in Winter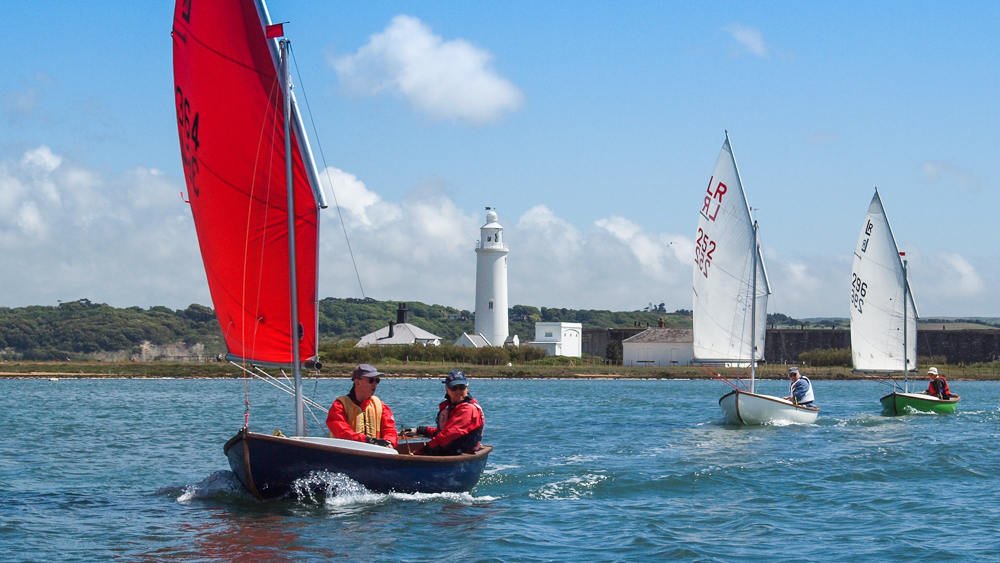 Watersports on Keyhaven River near Hurst Castle
Something for every season
The New Forest has a huge variety of opportunities to explore whatever the season, and this gallery will highlight just some of the opportunities available to you.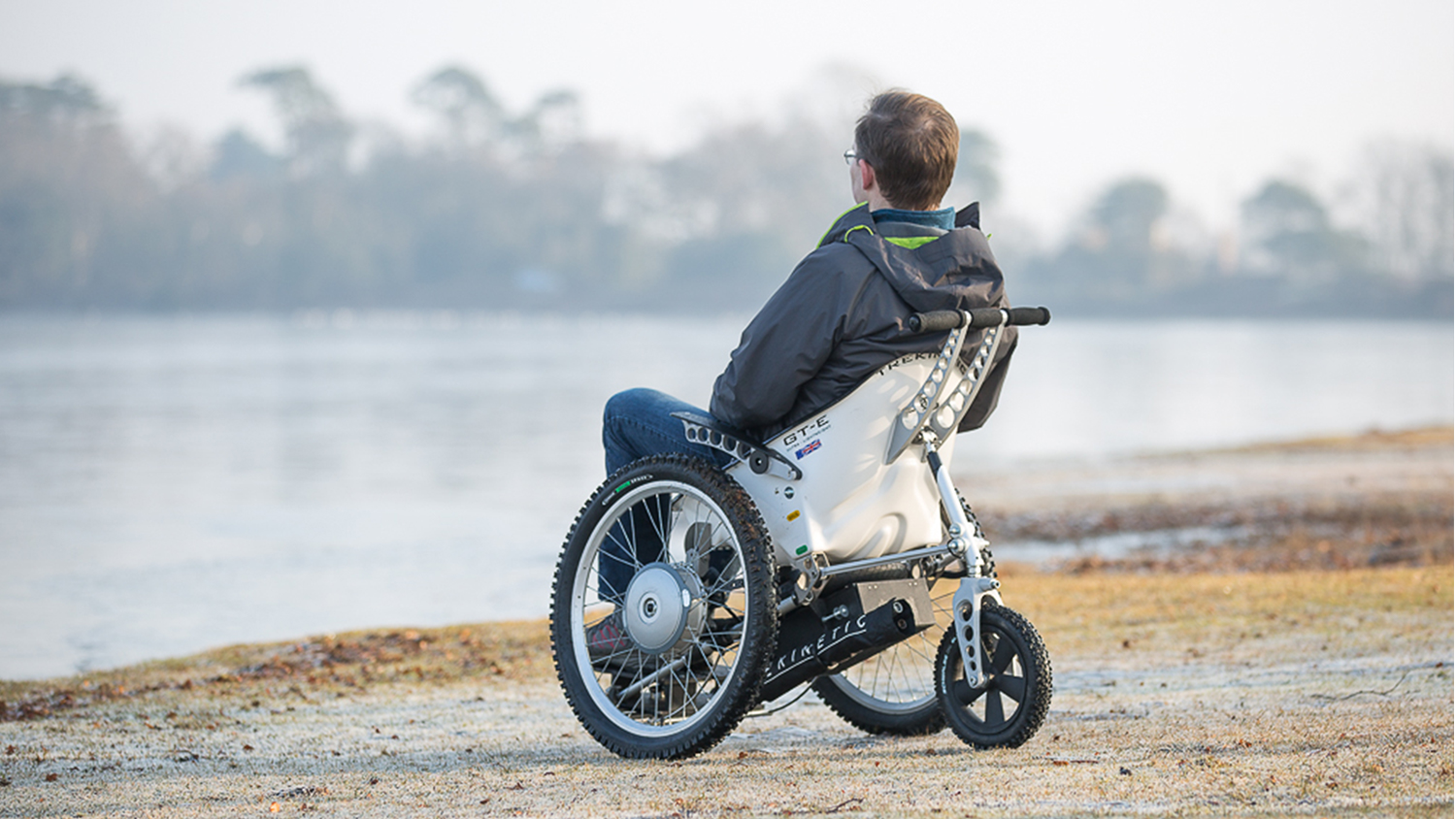 Frosty morning at Hatchet Pond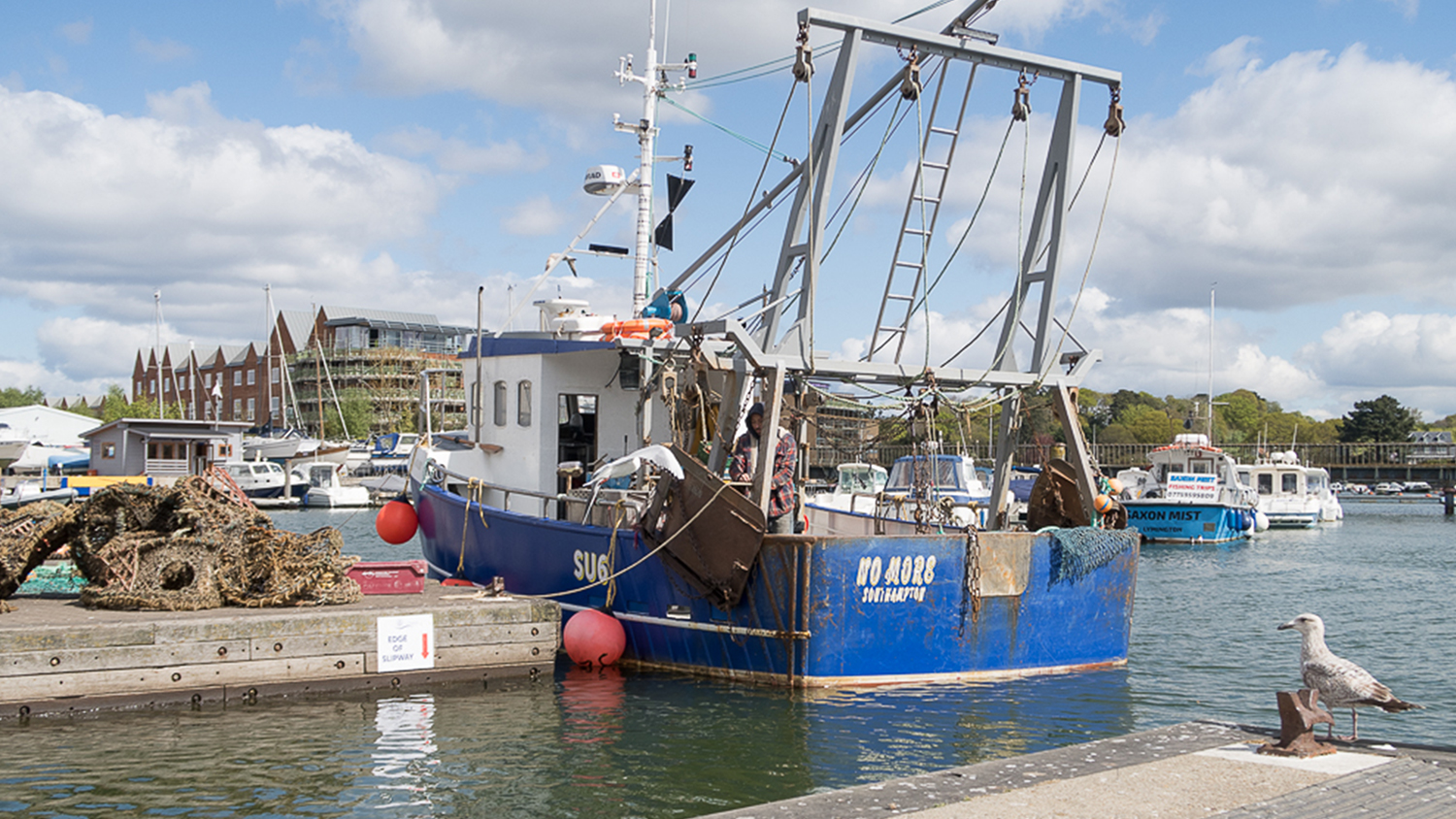 Fishing boats on Lymington Quay.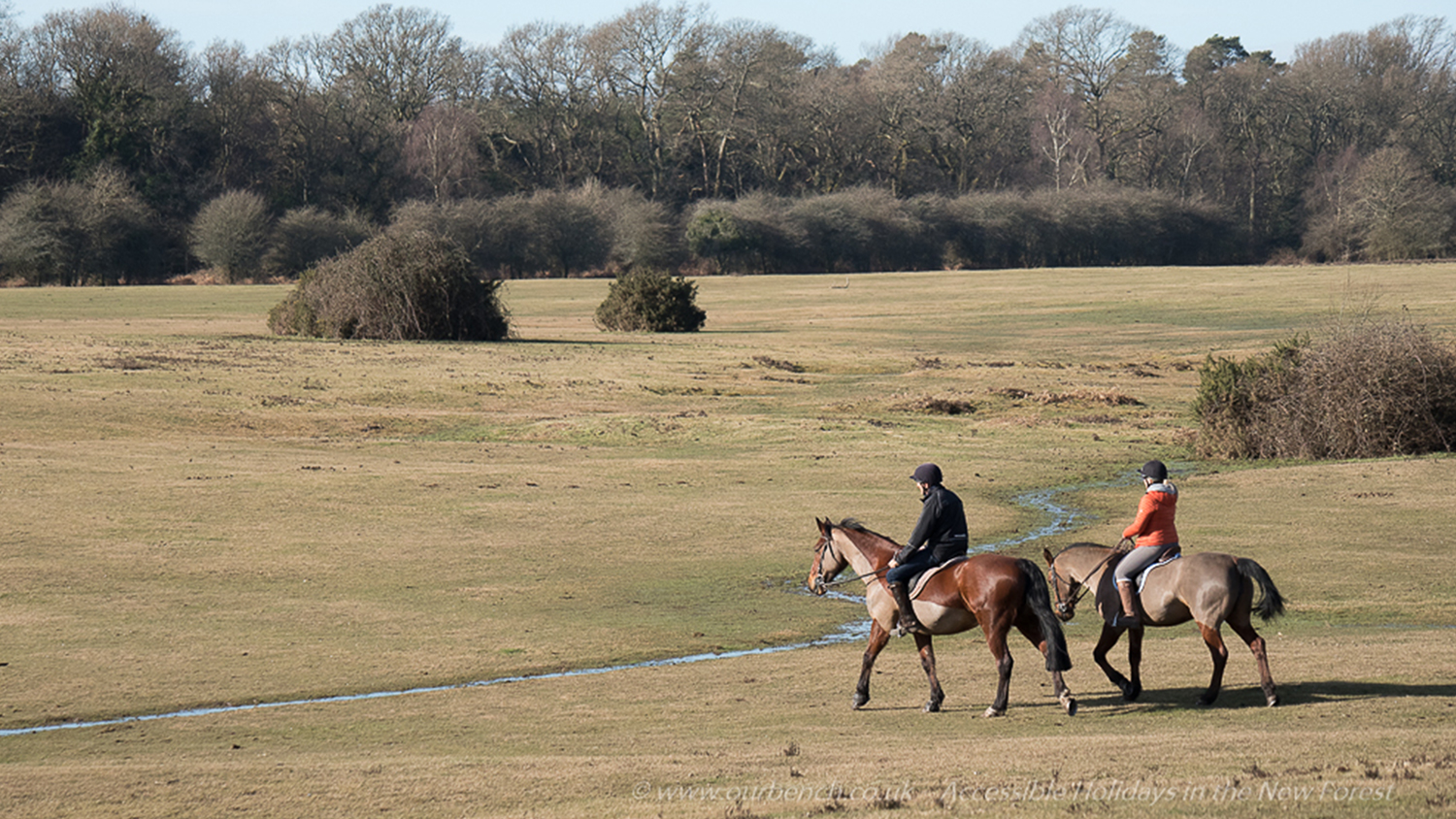 Horse Riding in the New Forest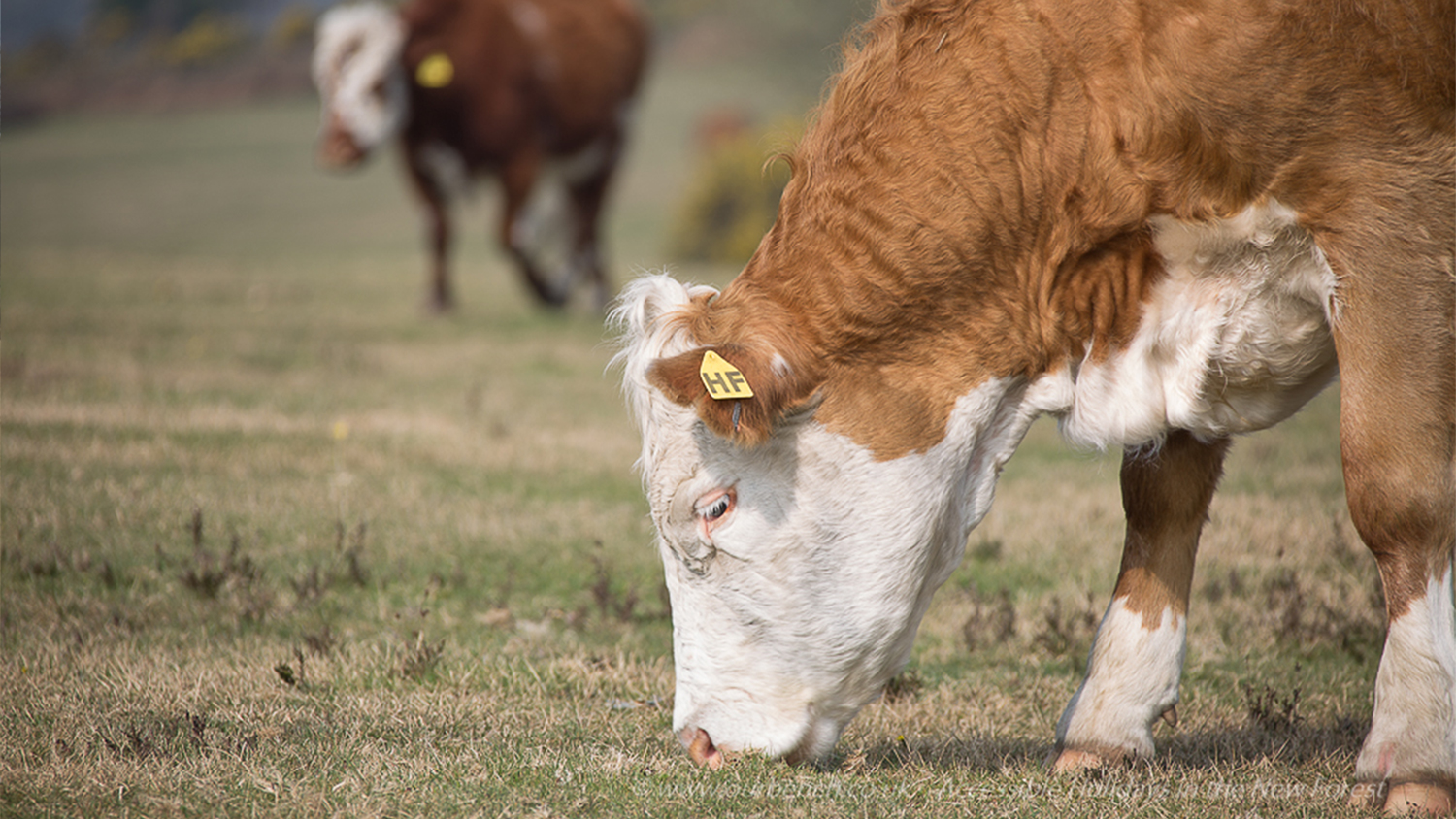 Cattle roam freely and graze the forest lawns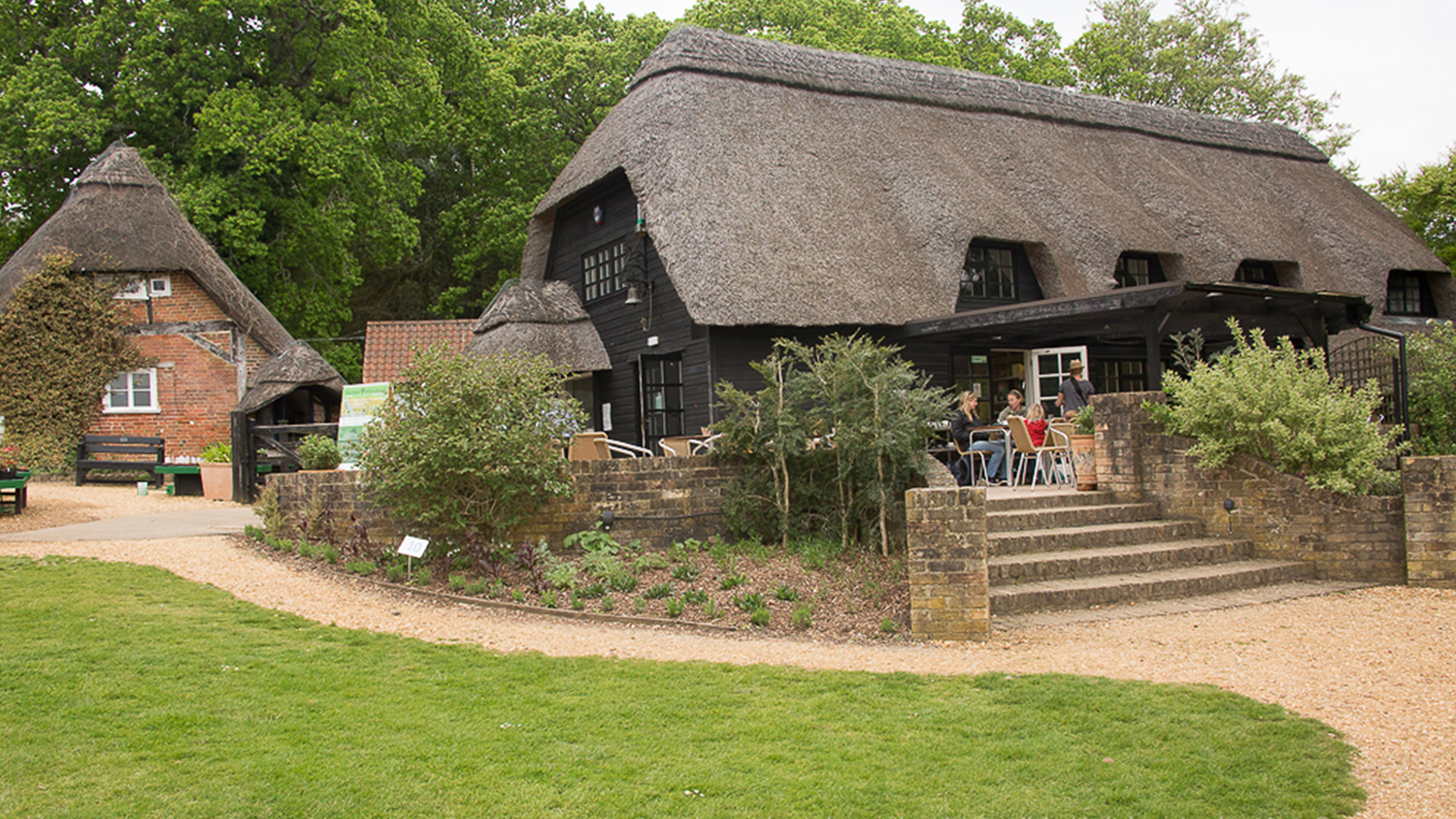 Furzey Gardens, a magical garden with fairy doors and a thatched tea room.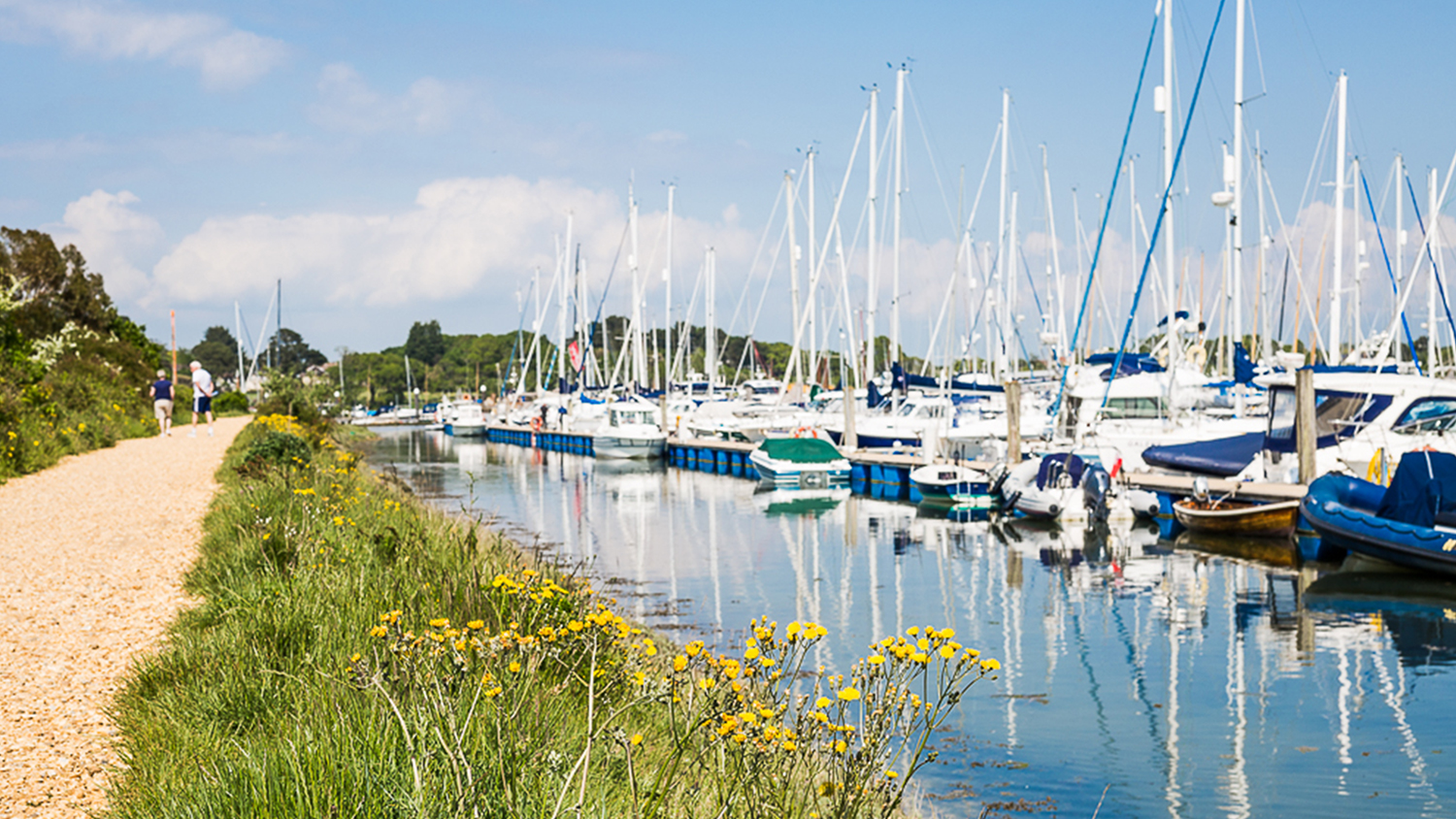 A walk along the sea wall near Lymington's Sea Water Baths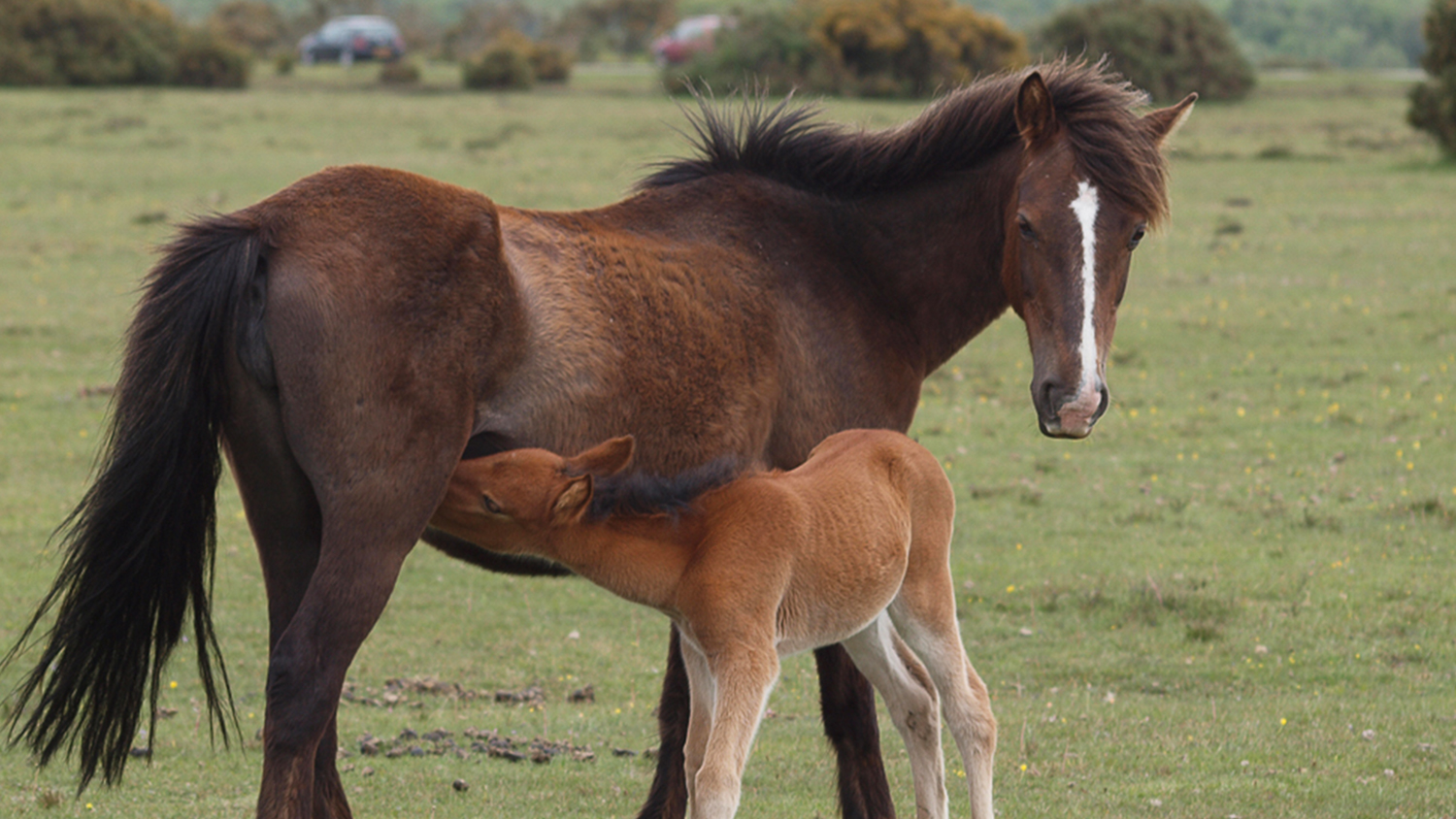 You do not have to travel far to see a New Forest pony and a foal in May.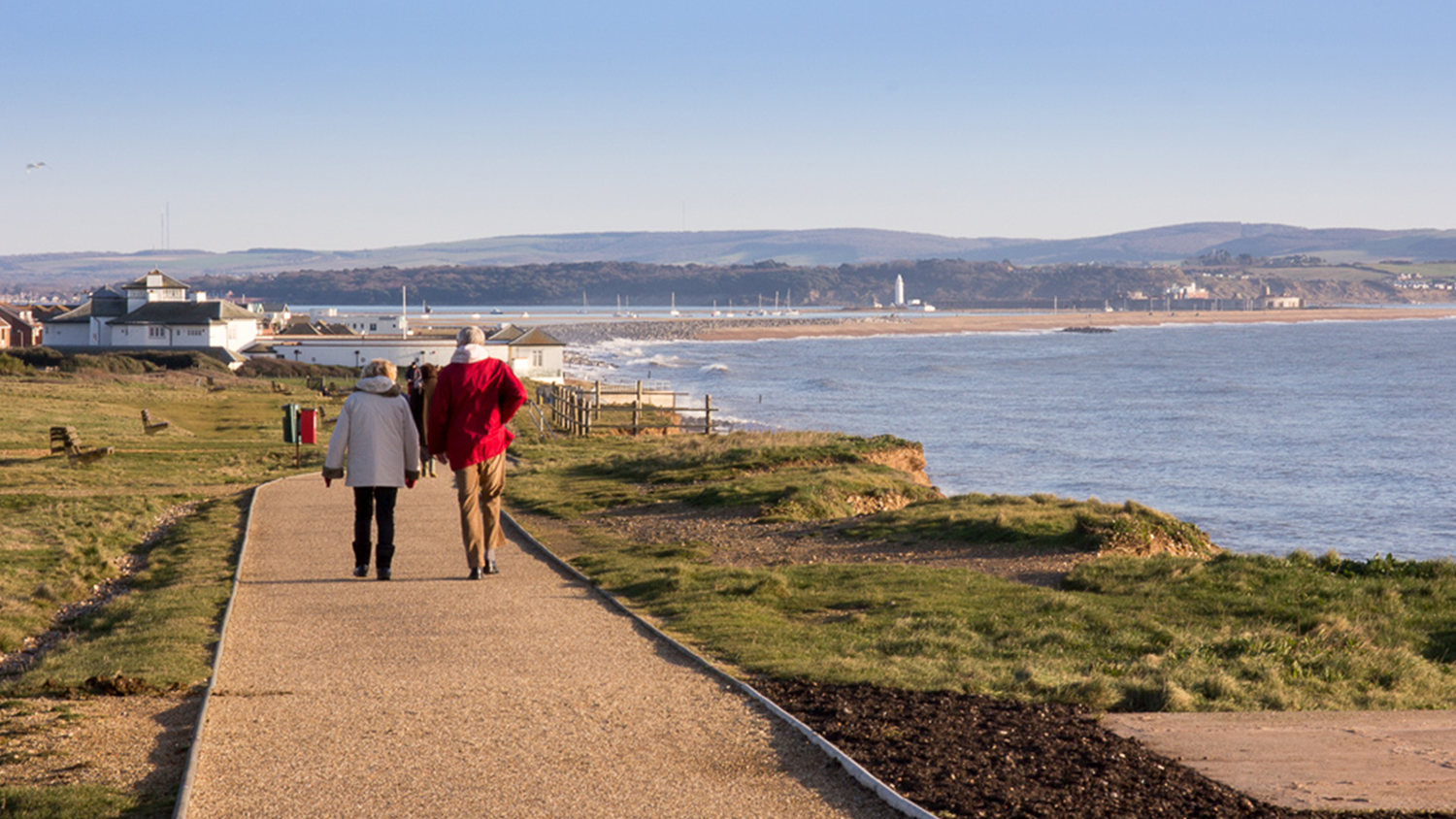 A fantastic cliff top walk at Milford on Sea in the winter sunshine.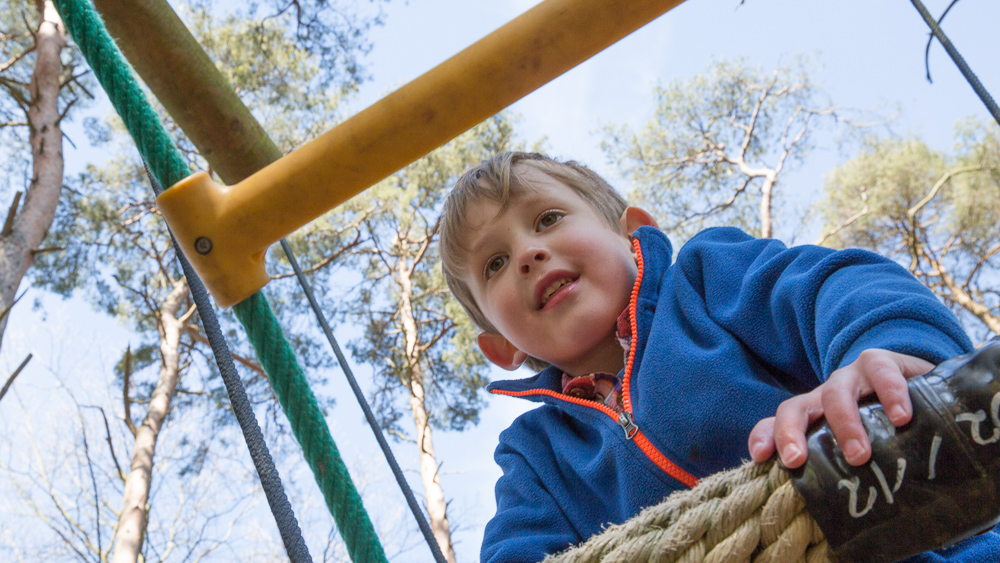 Family fun at New Forest Wildlife Park.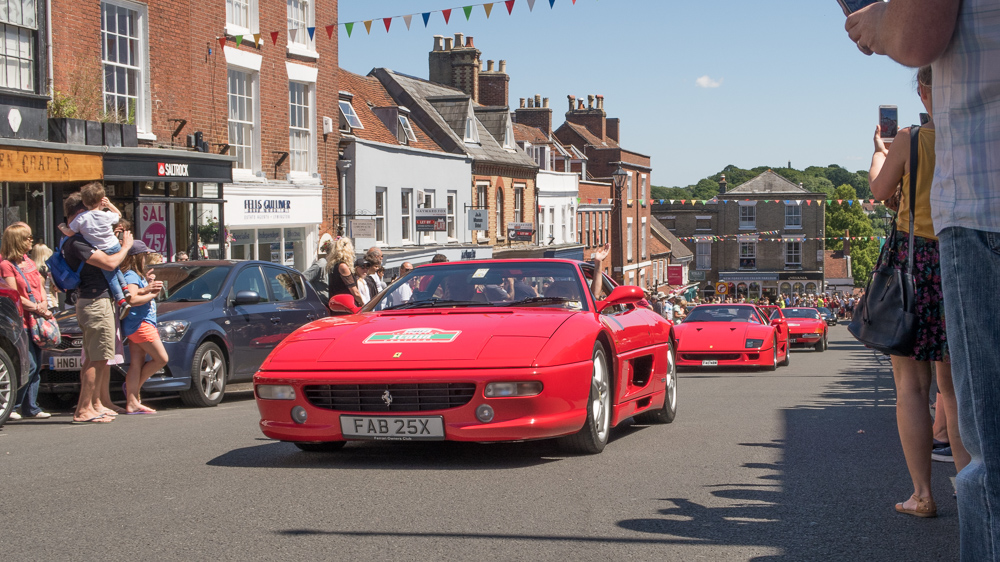 Ferrari Day in July in Lymington - amazing supercars to view.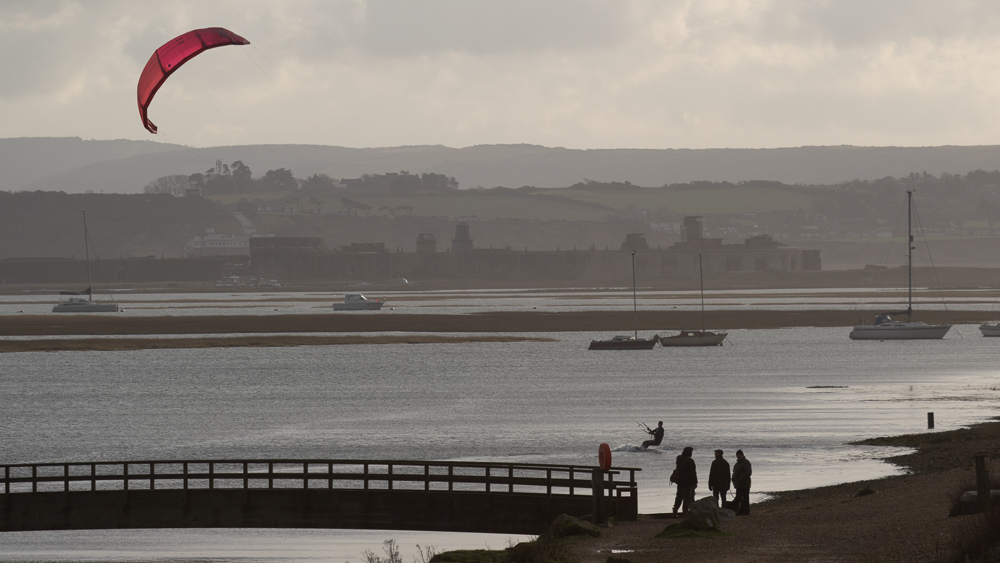 Kite Surfing along Hurst Spit near Keyhaven.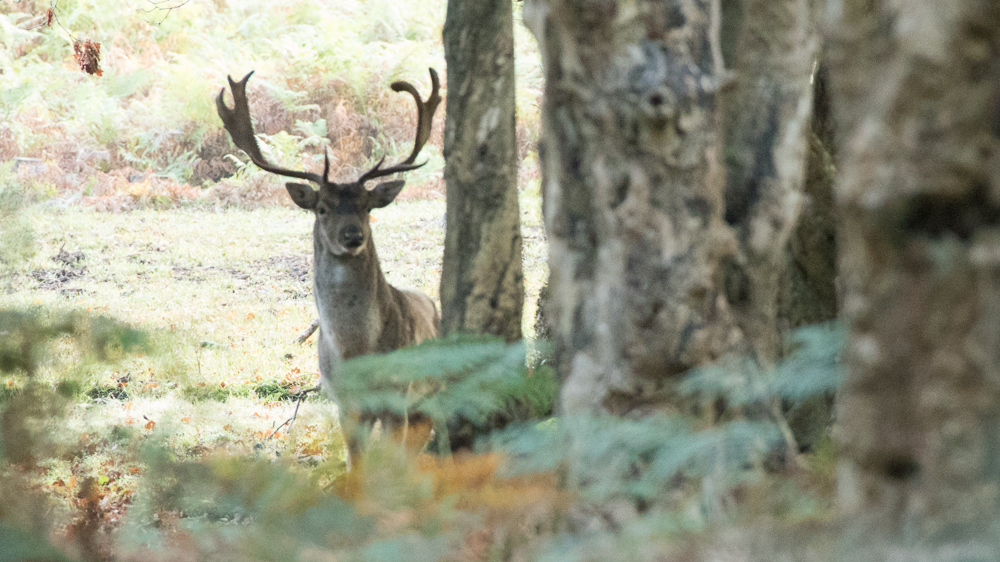 A Stag in early Autumn near Ober Corner car park.
Holiday Photoshoots
If you would like some photos to treasure whilst on holiday in the New Forest - we can arrange that for you, free of charge with a fantastic offer for exclusive to our guests. For more details visit Photoshoots in the New Forest - Our Bench Exclusive Offer.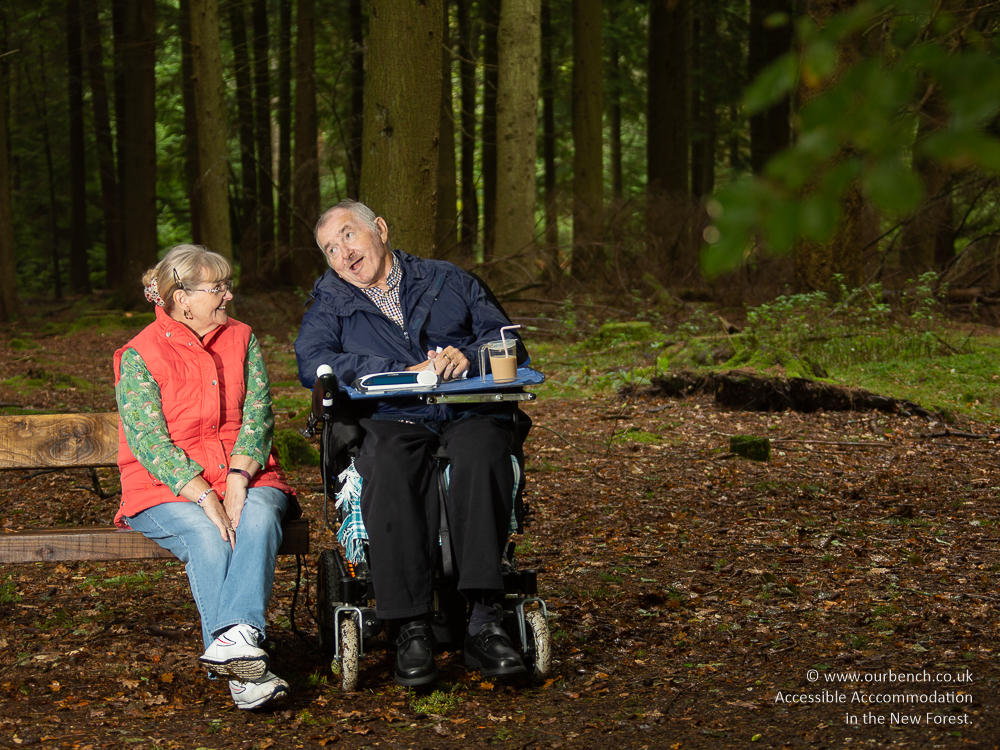 Lois and David staying in Little Bench on a photoshoot in the New Forest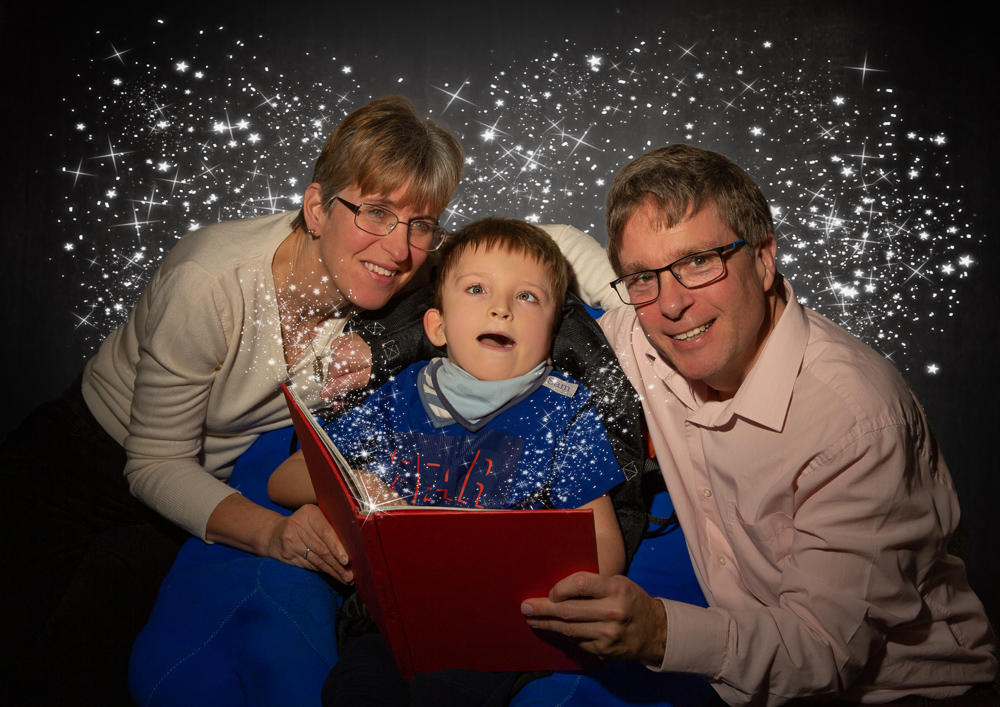 A magical story time with Sam in Bench Cottage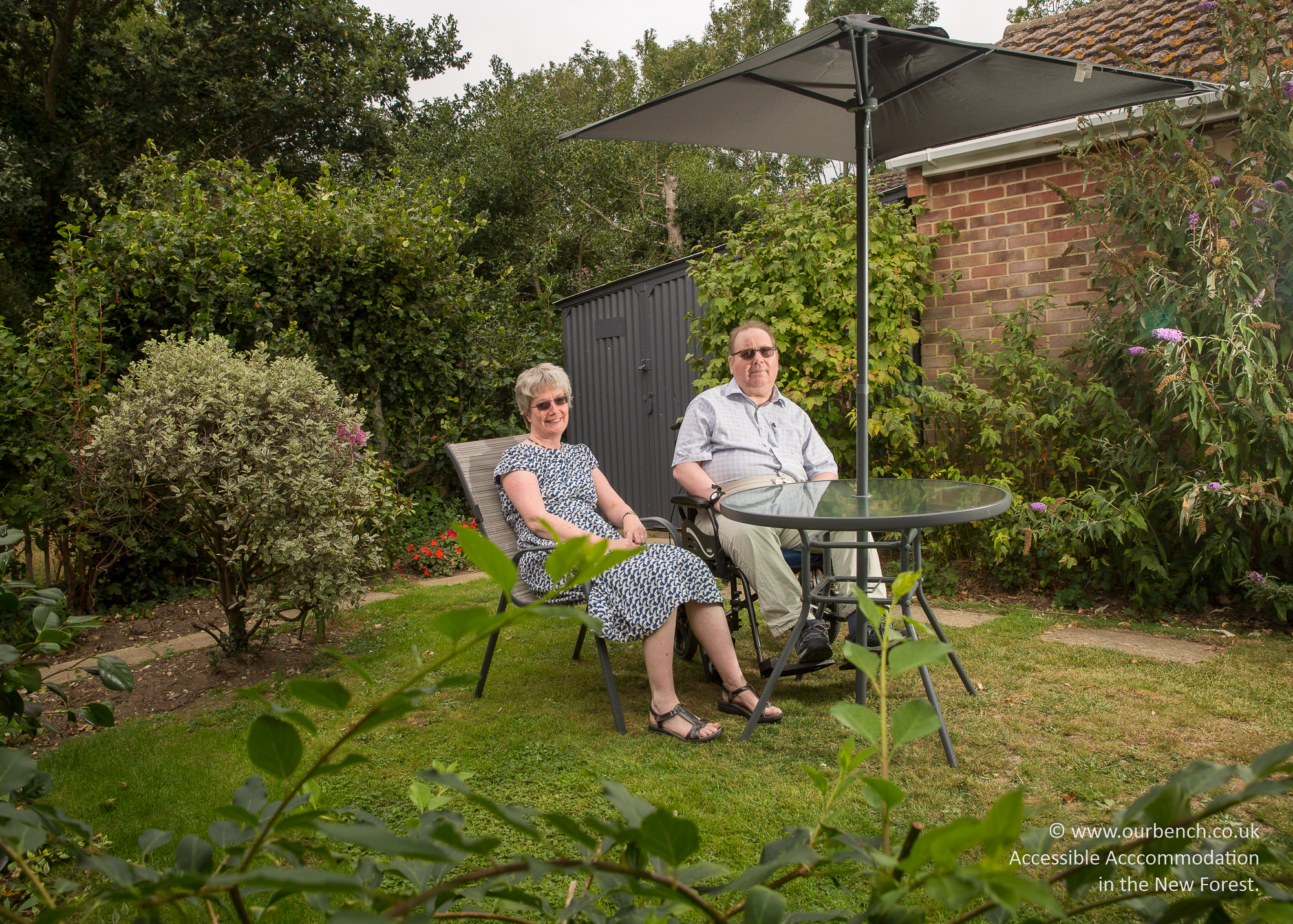 Tresured Holiday memories for Lois and David at Little Bench
We would like to inspire you to explore the area
We love living in the forest, and those are photos of places we have visited and friends we have enjoyed the area with over the last few years - some places will change with time, but we are still sharing them with you as that way you may discover the changes when you explore too!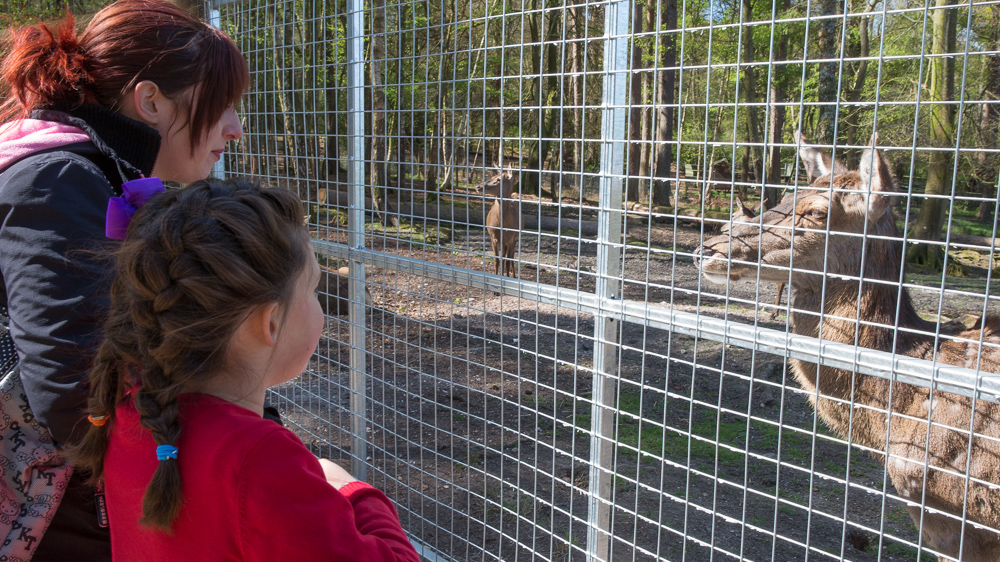 Close encounters at New Forest Wildlife Park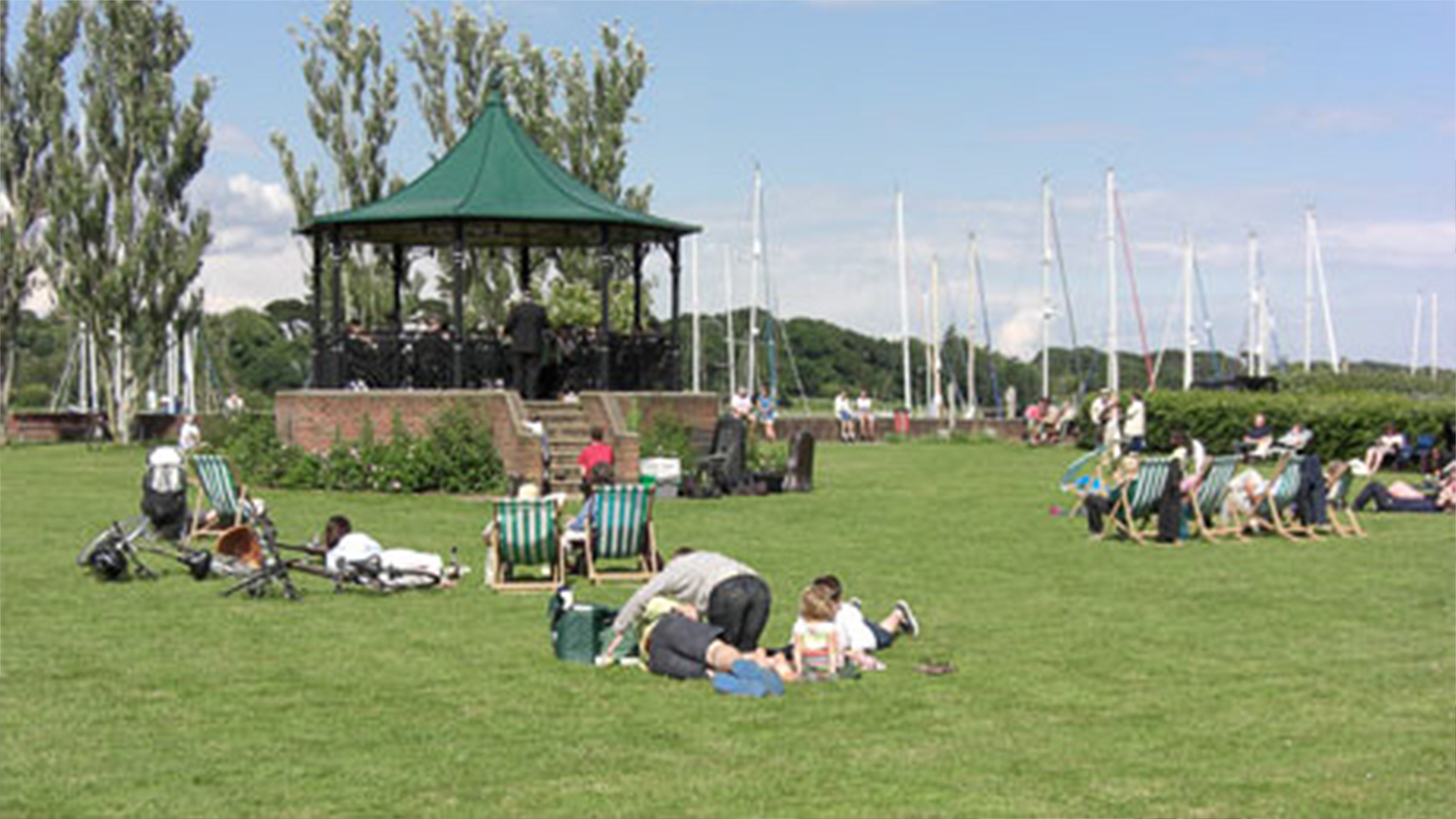 Lymington Bandstand at Bath Road has a regular program.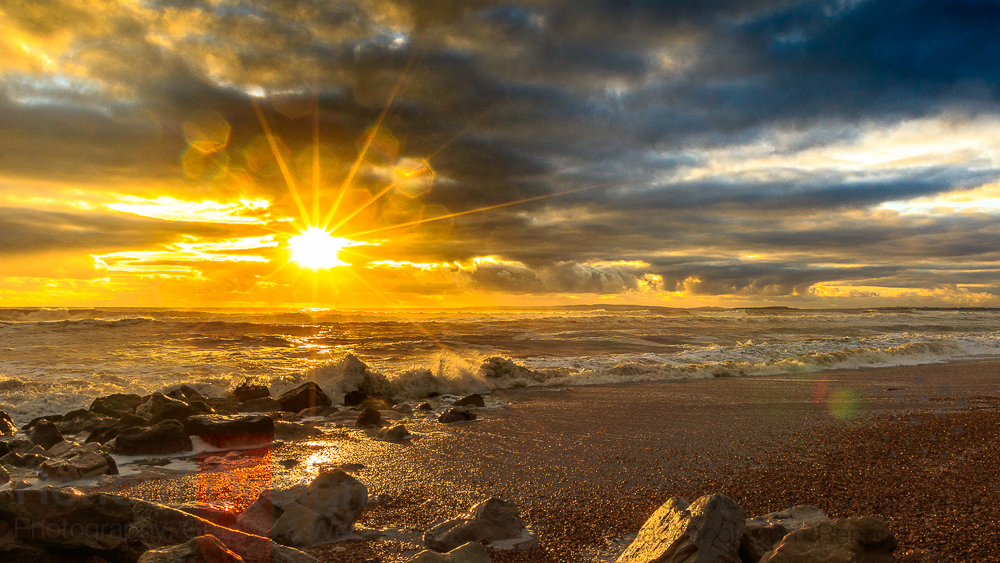 Milford on Sea sunset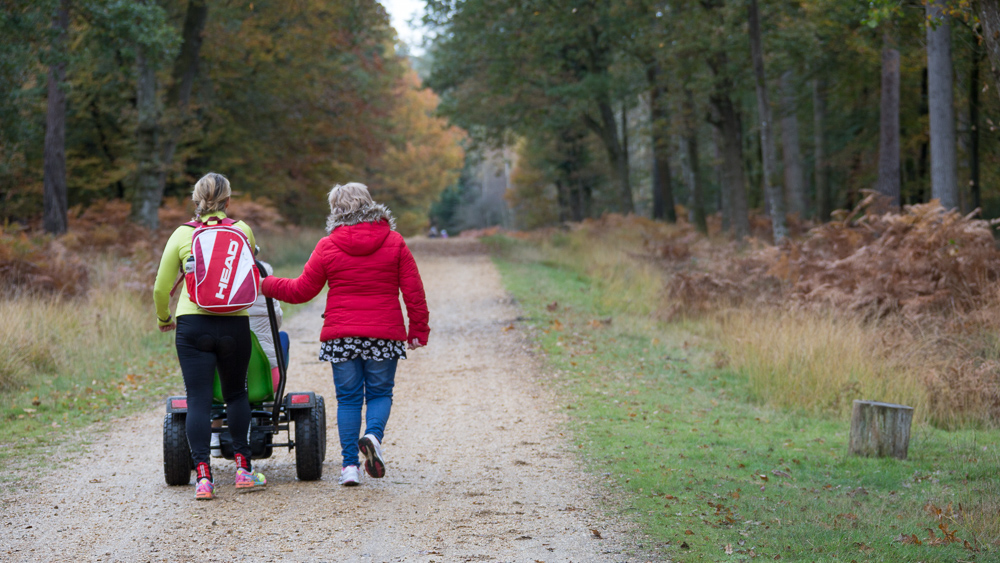 Autumn forest walks from Standing Hat car park.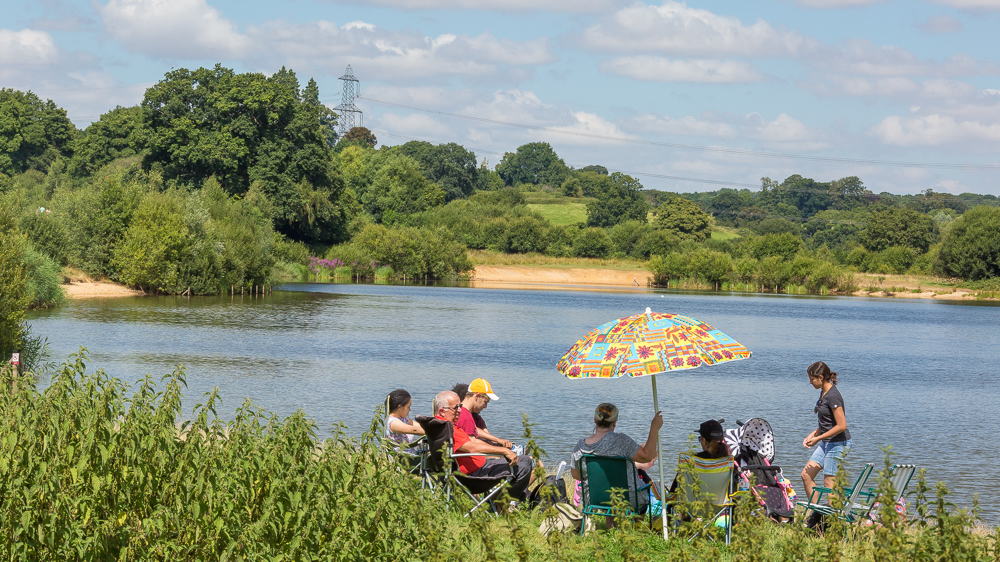 Summer picnics at Testwood Lakes.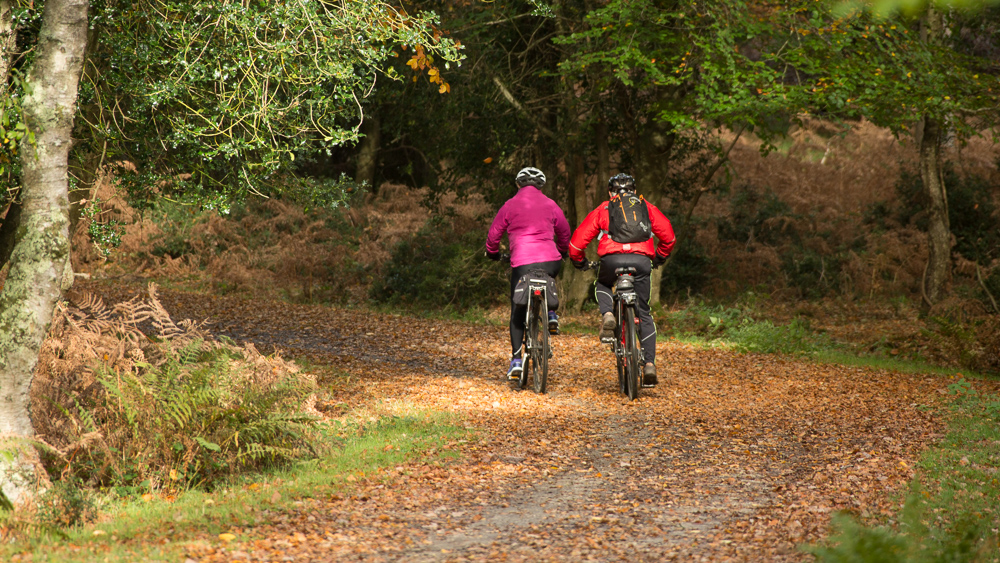 Autumn bike ride near Highland Corner car park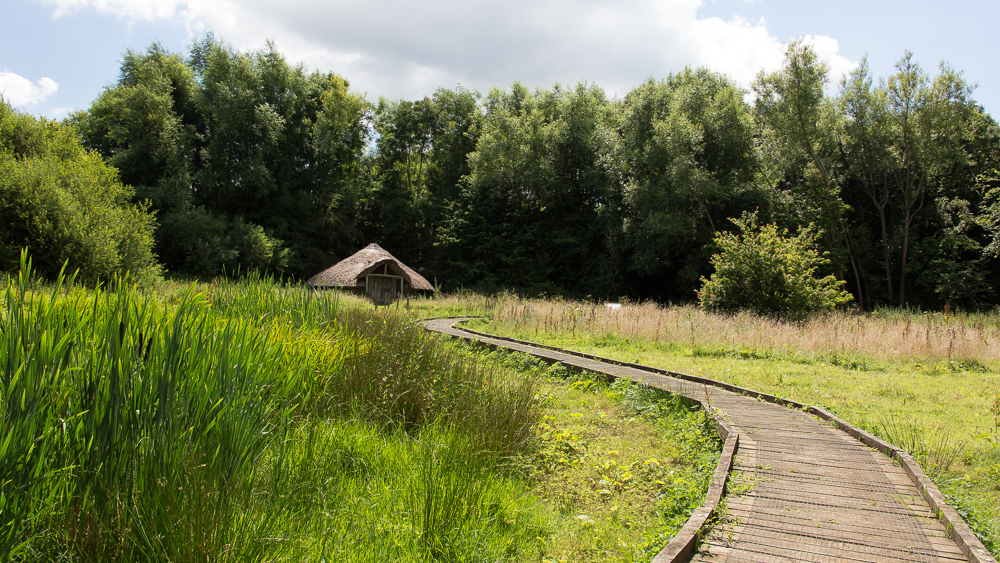 The Iron Age house at Testwood Lake Nature reserve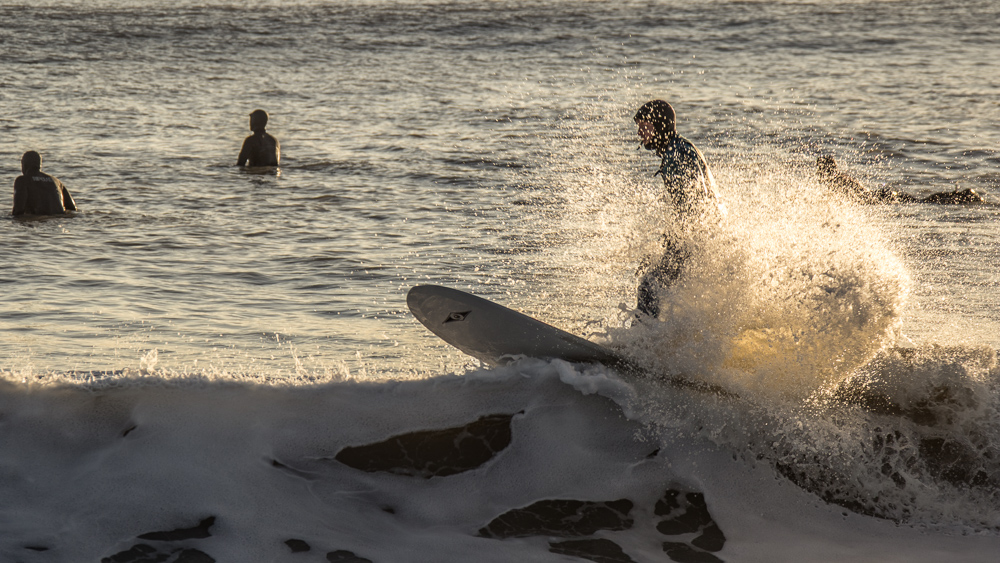 Surfers at Boscombe.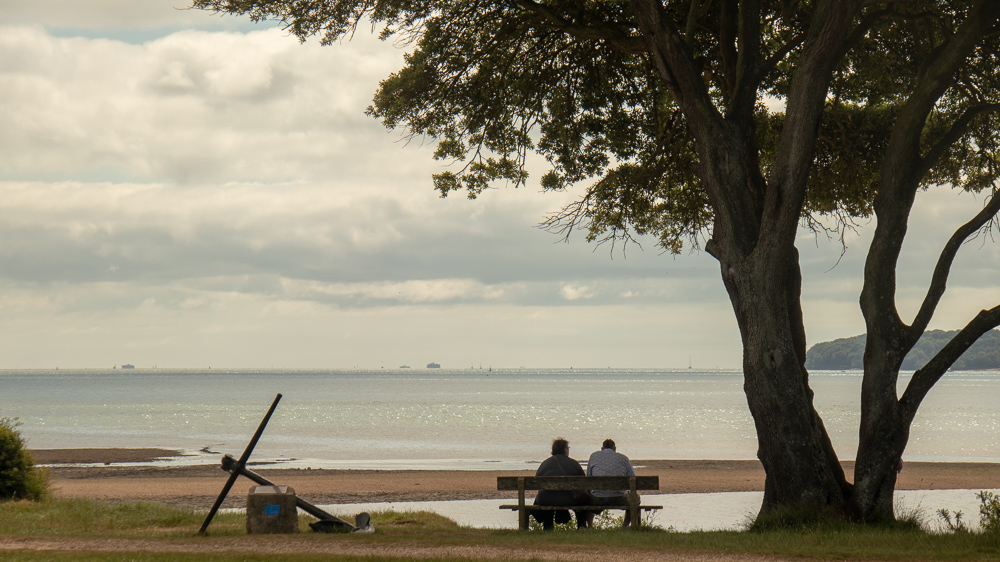 Lepe beach, great views of the Solent.
Open Spaces, Forest and Sea views
Whatever the weather there is so much to explore around the South Coast, lots of open spaces and quiet spots to enjoy all year round as well as busier places to visit, new activities to try and fun for all the family!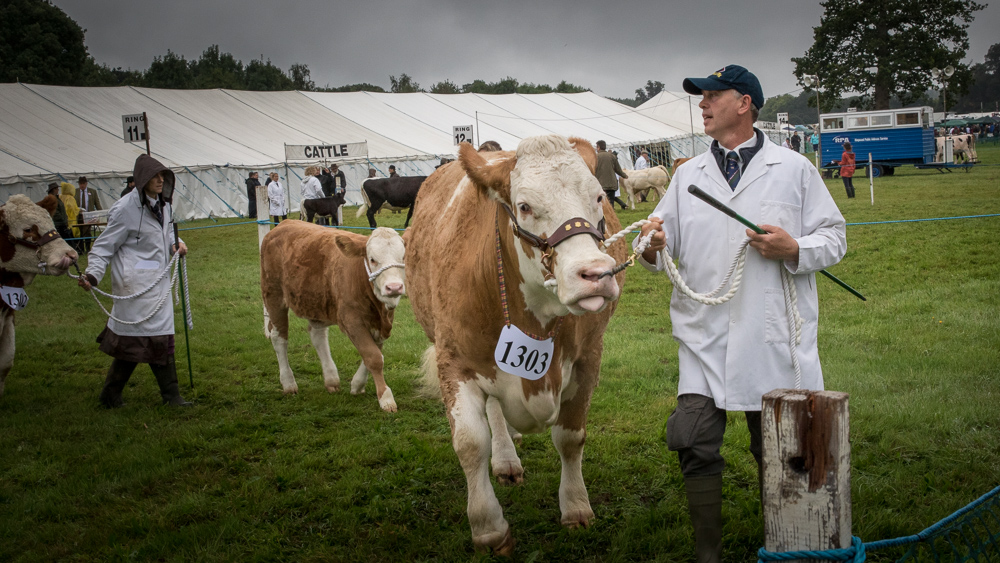 Romsey Show is in September, the New Forest Show is in July - both fantastic events.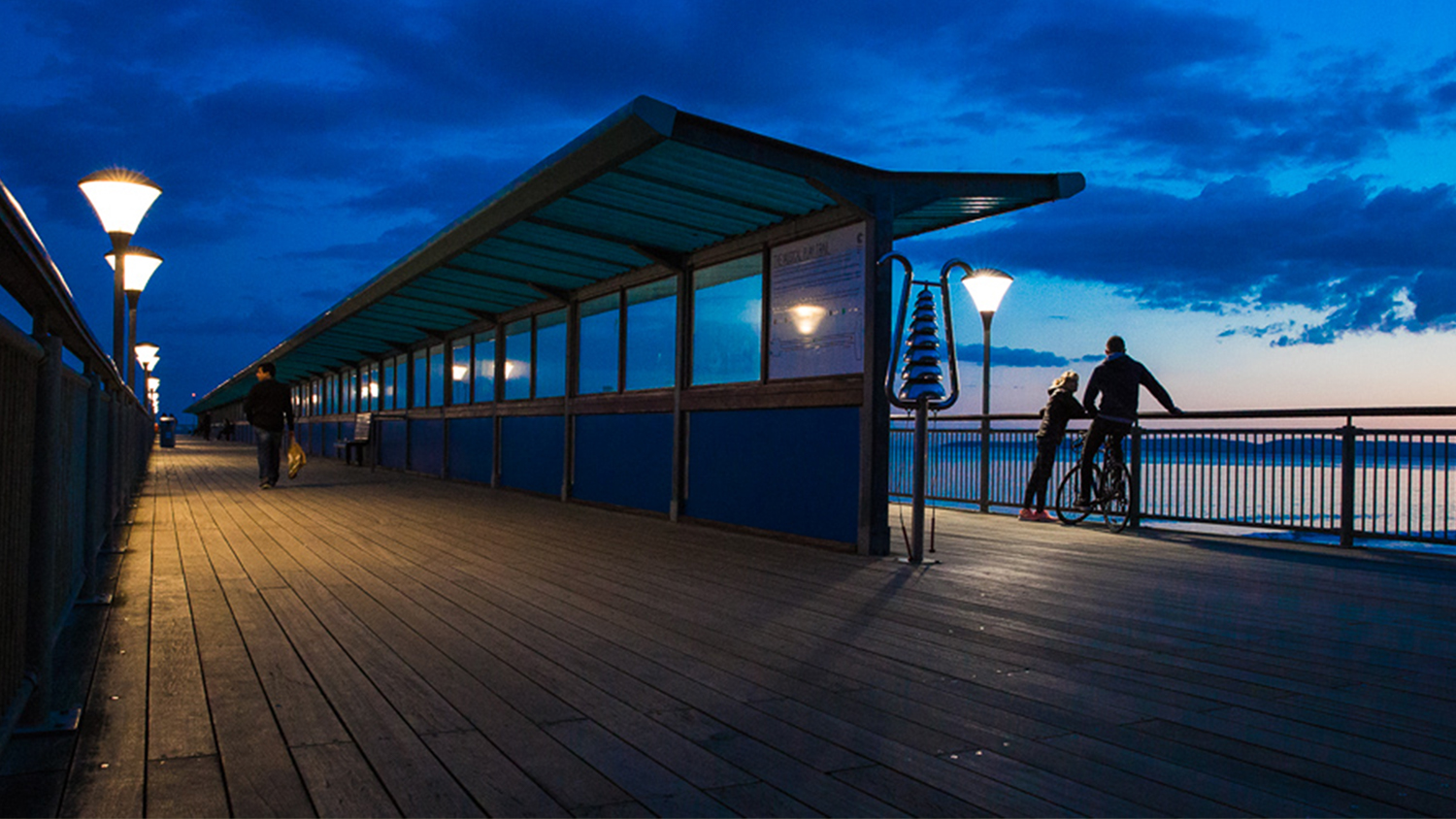 Sunset on Boscombe Pier.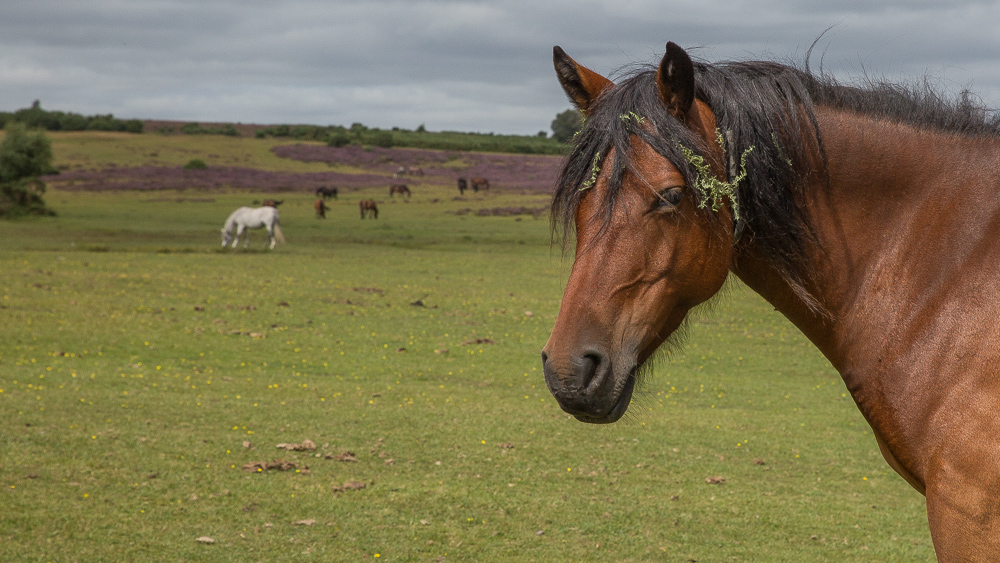 Ponies near Beachen Wood Car park.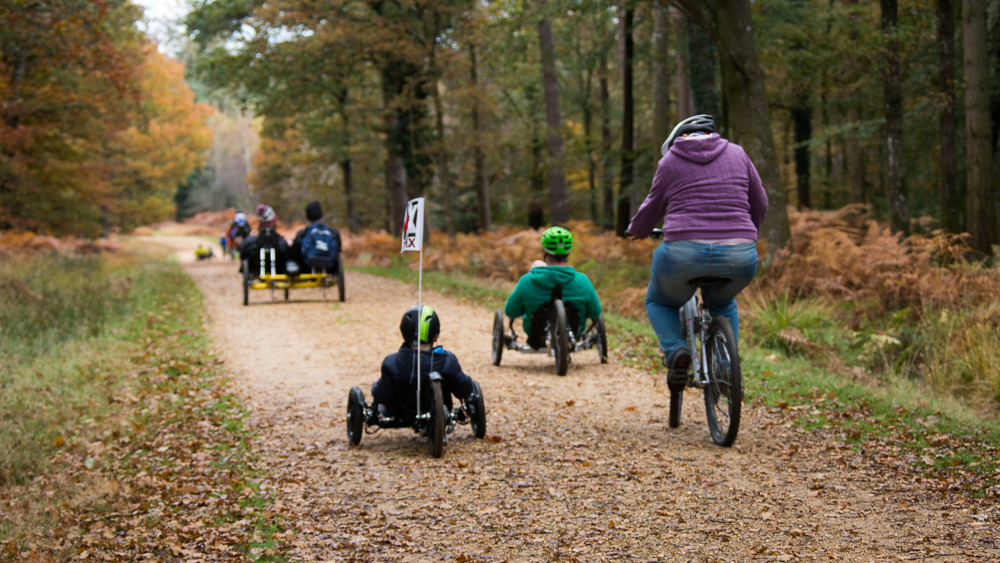 Pedall New Forest - enjoying an accessible bike ride.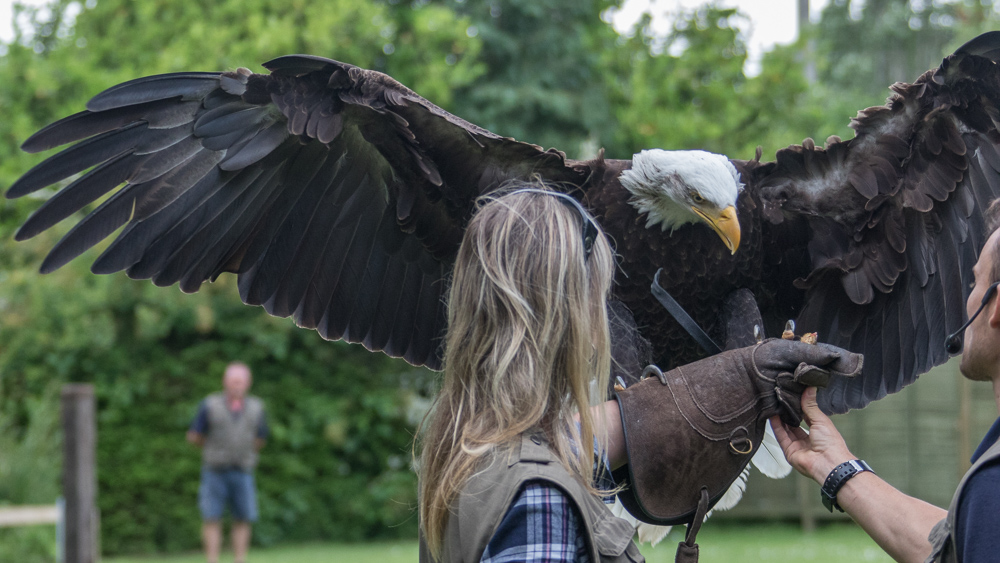 Close encounters at Libertys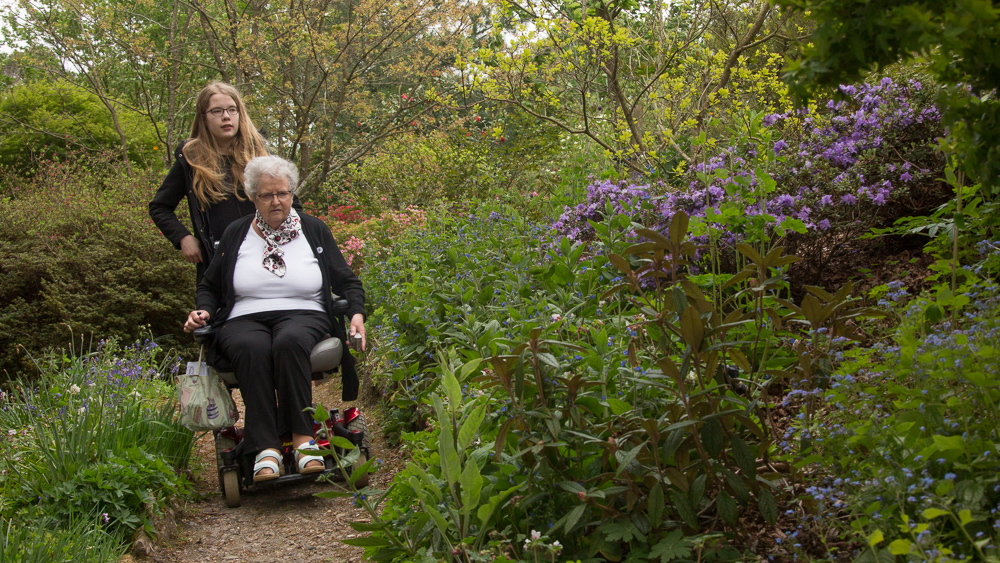 Furzey Gardens in Summer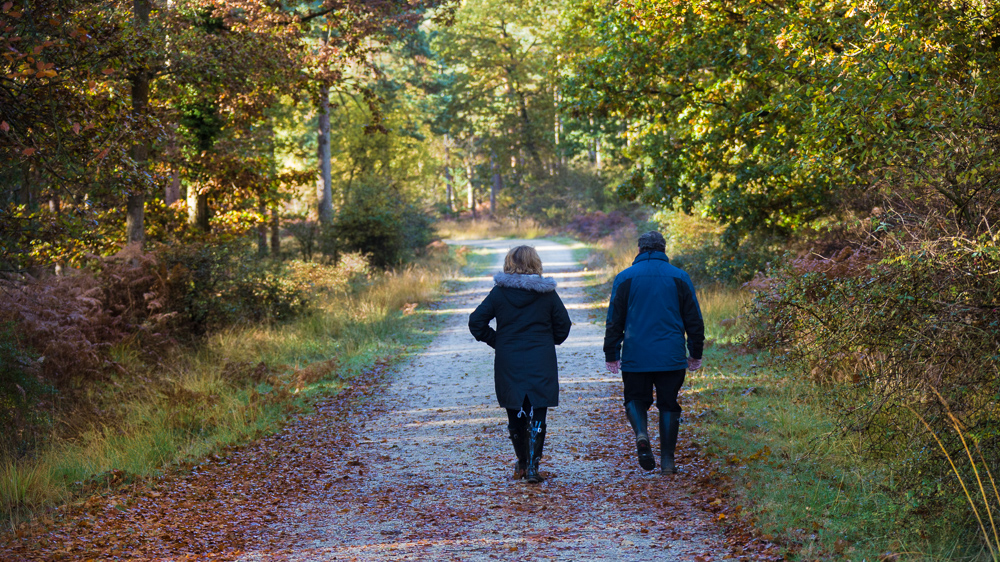 A forest walk near Knightwood Oak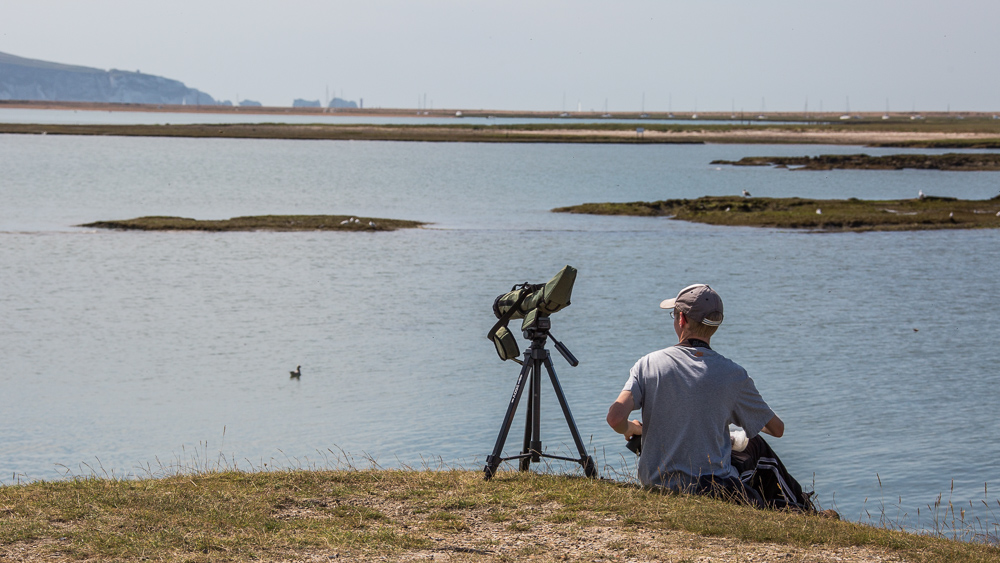 Bird Watching is very popular on the Lymington to Keyhaven coastal path.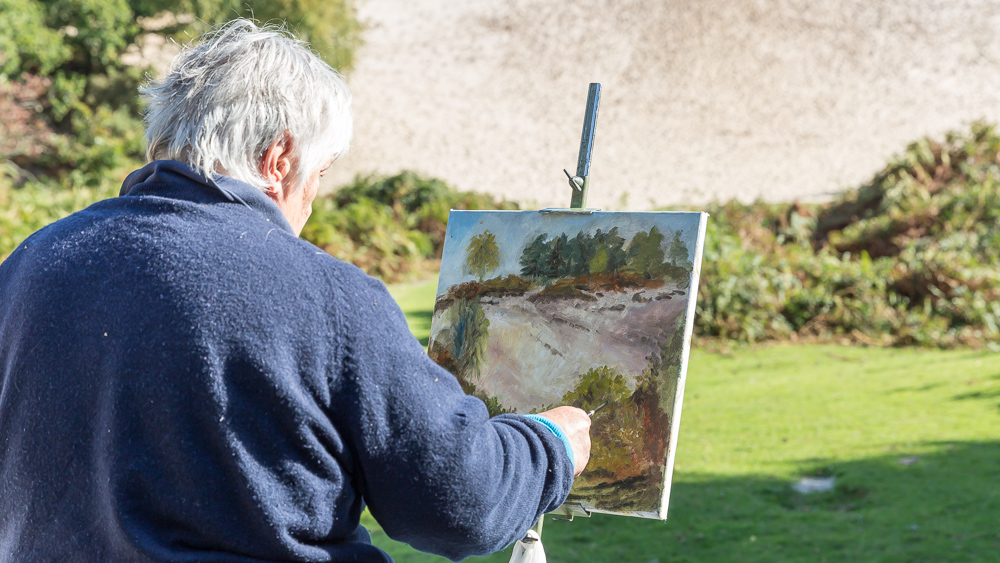 An artist at work near Castle Hill, inspired by the natural beauty of the New Forest.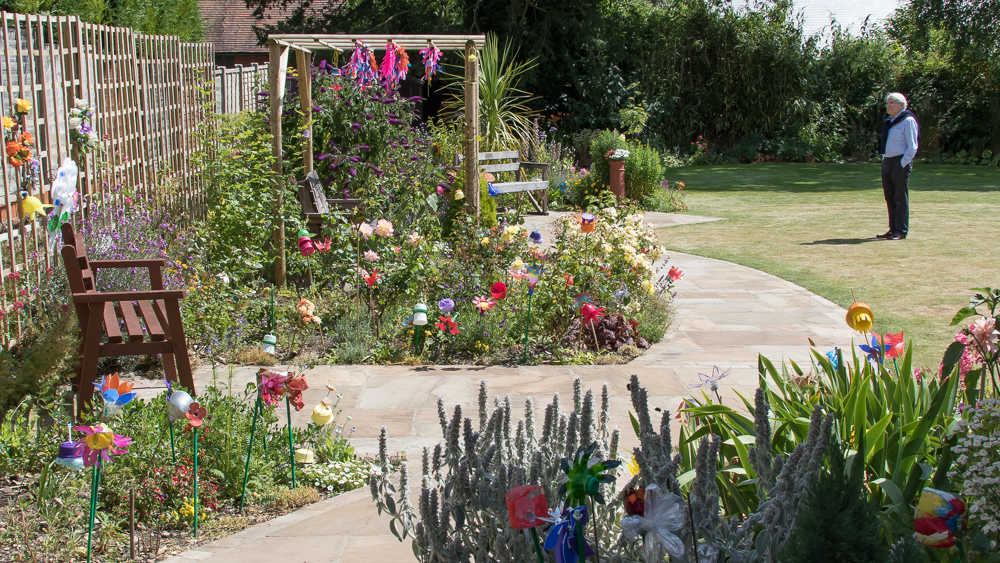 A secret garden hidden behind Lymington URC in the High Street.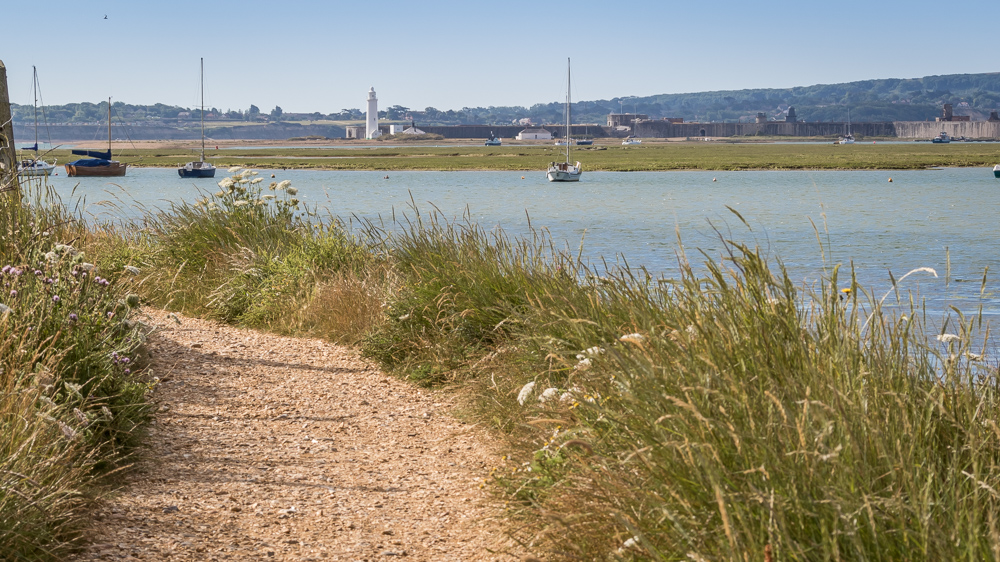 The walk from Keyhaven back to Lymington along the nature reserve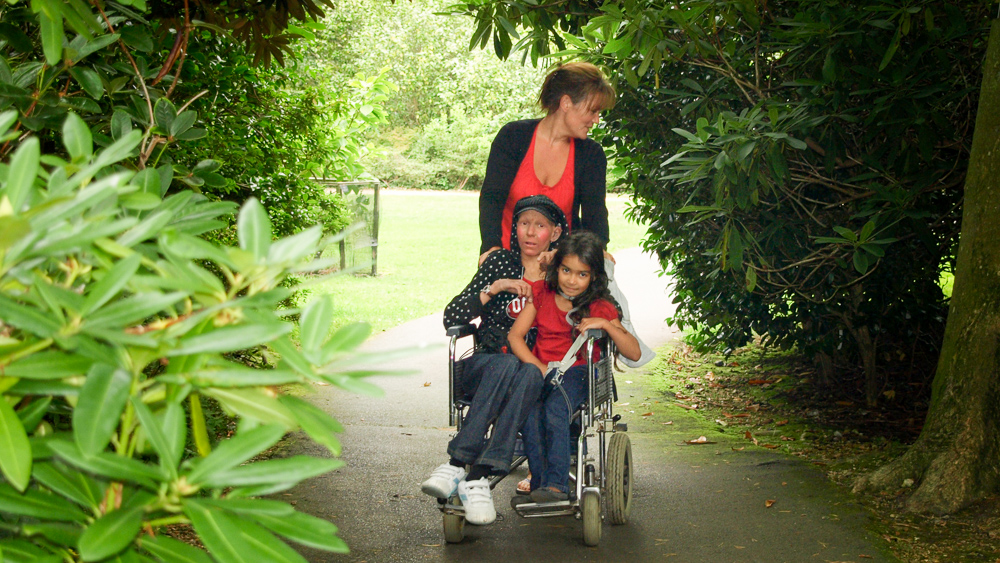 Exbury Gardens near Beaulieu is a lovely garden to explore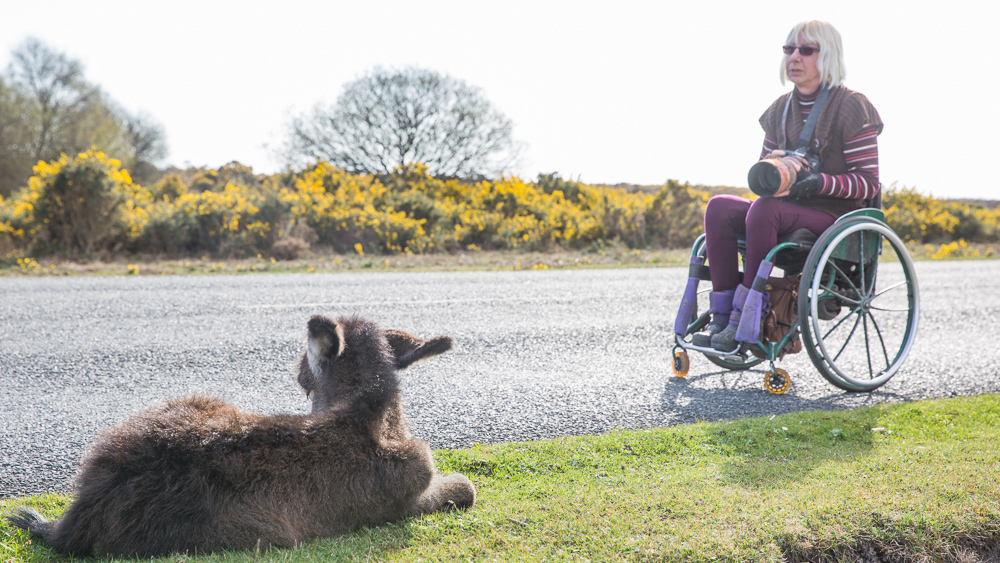 Local photographer - with a donkey foal in summer.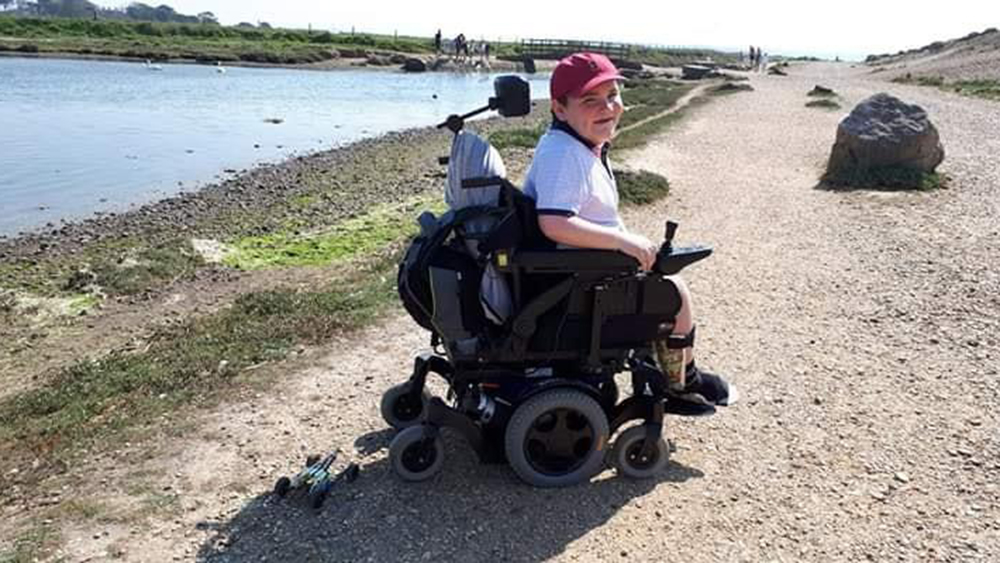 An 11 year old guest enjoying the spring sunshine at Keyhaven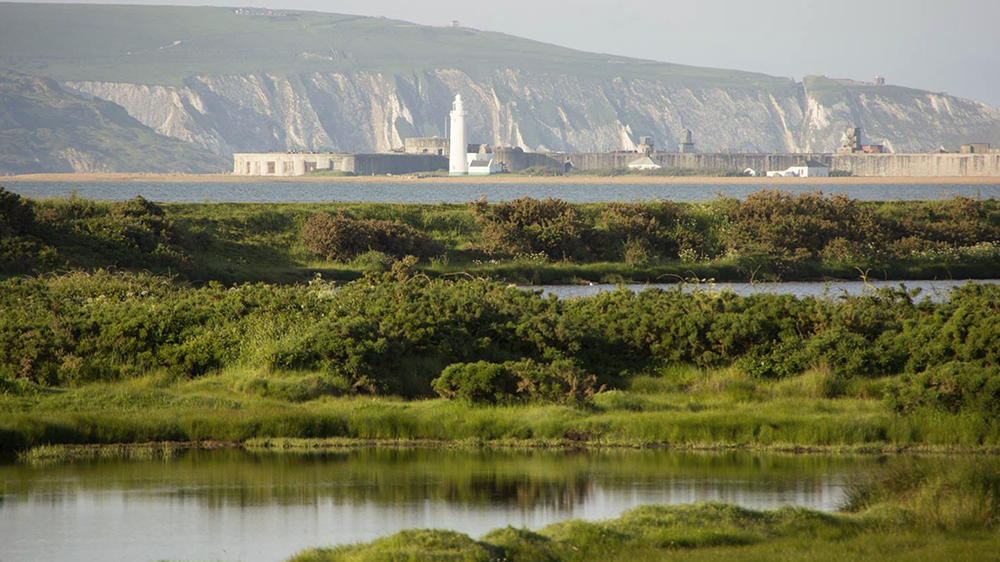 Just a 8km accessible walk from your holiday cottage.
Variety with every season
We are often asked what time of year is the best time to visit the New Forest and south coast, and that is a really hard question to answer, having been lucky enough to live in the area all my life, I love the fact that every season the forest changes - there is always something different to say, you can watch the animals change at grow, see a variety of migrating birds and the sea changes daily.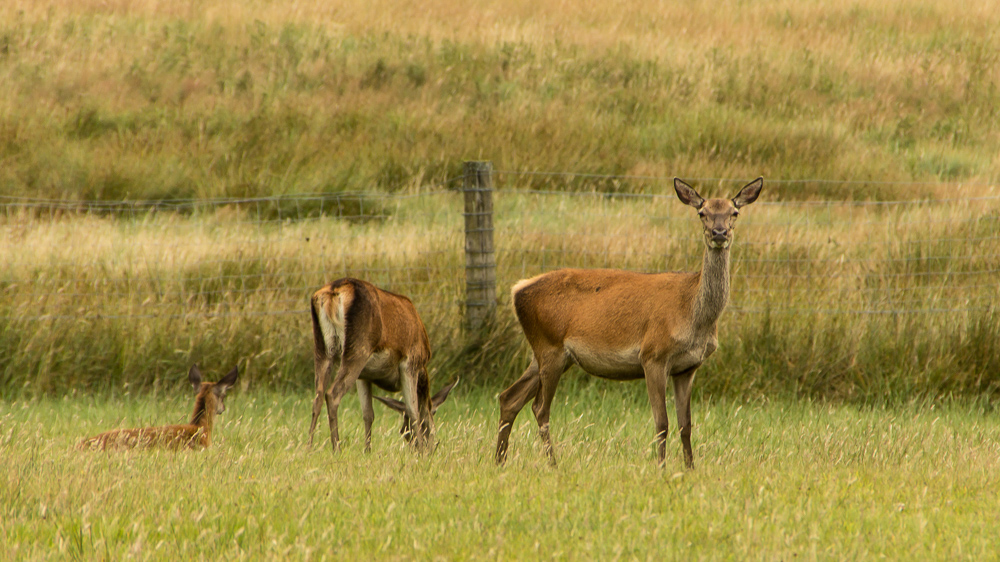 A walk into the forest near Ober Corner carpark, you may be lucky and spot Fallow deer.
Milford on Sea has a lovely cafe.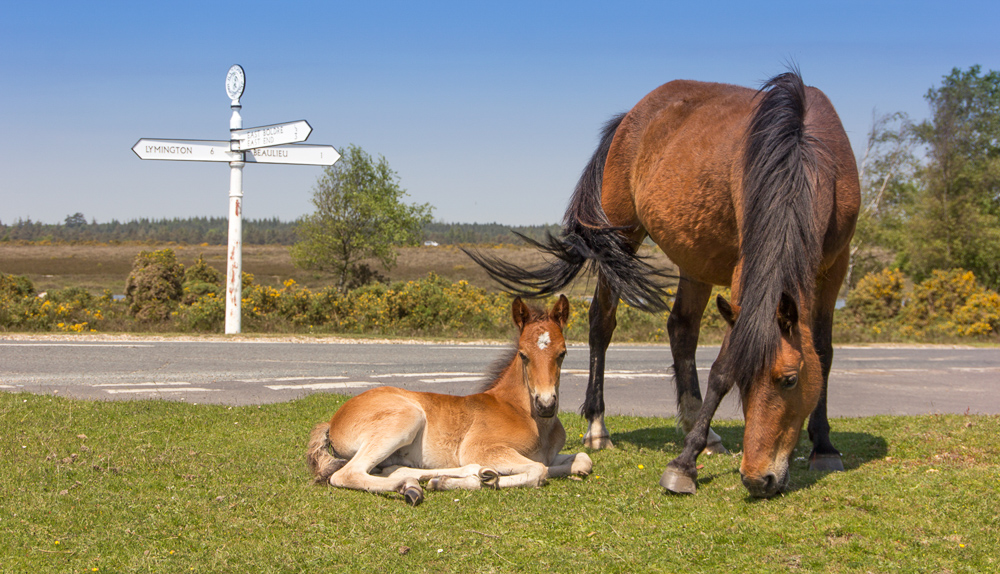 Drive through the forest and ponies are grazing on the verges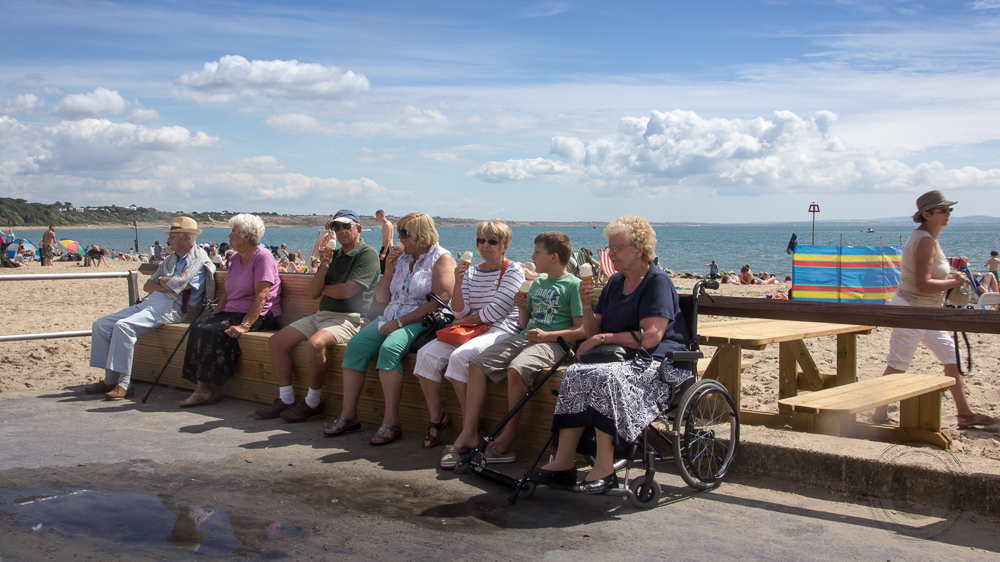 Avon Beach - lovely sandy beach, a tarmac promenade and ice cream!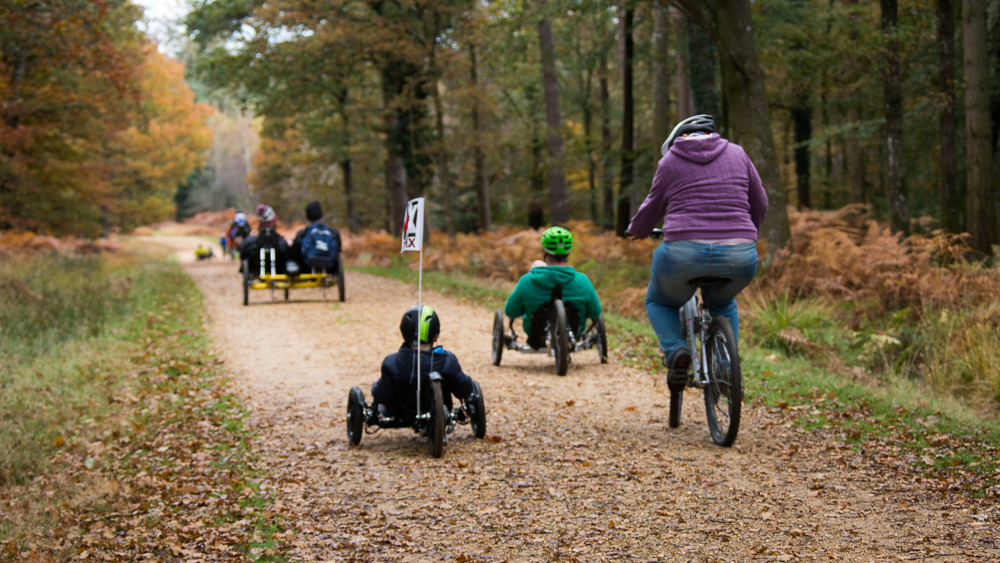 Pedall New Forest - enjoying an accessible bike ride.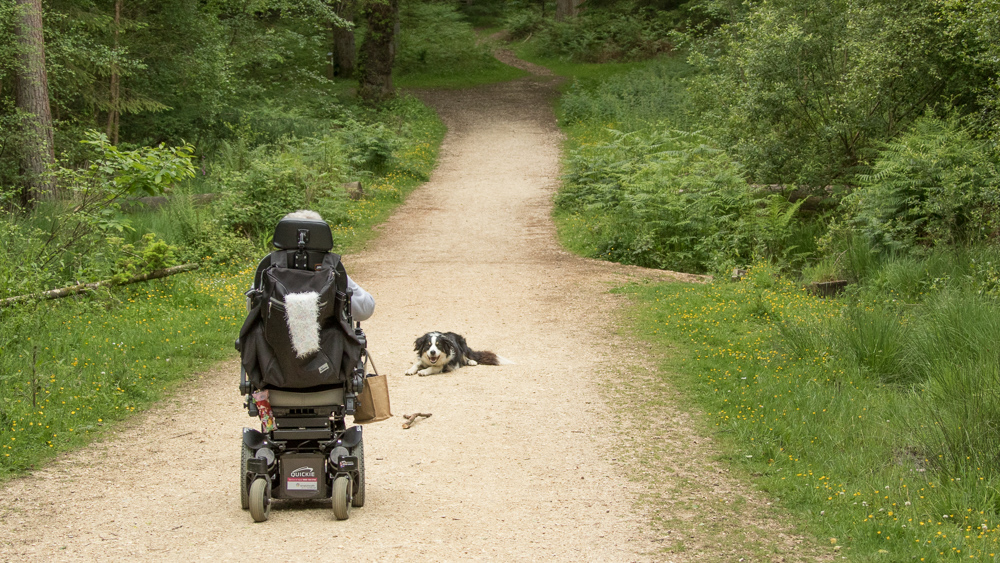 Wilverly Enclosure, great for dog walking and a circular route to follow.
Open Spaces, Forest and Sea views
Whatever the weather there is so much to explore around the South Coast, lots of open spaces and quiet spots to enjoy all year round as well as busier places to visit, new activities to try and fun for all the family!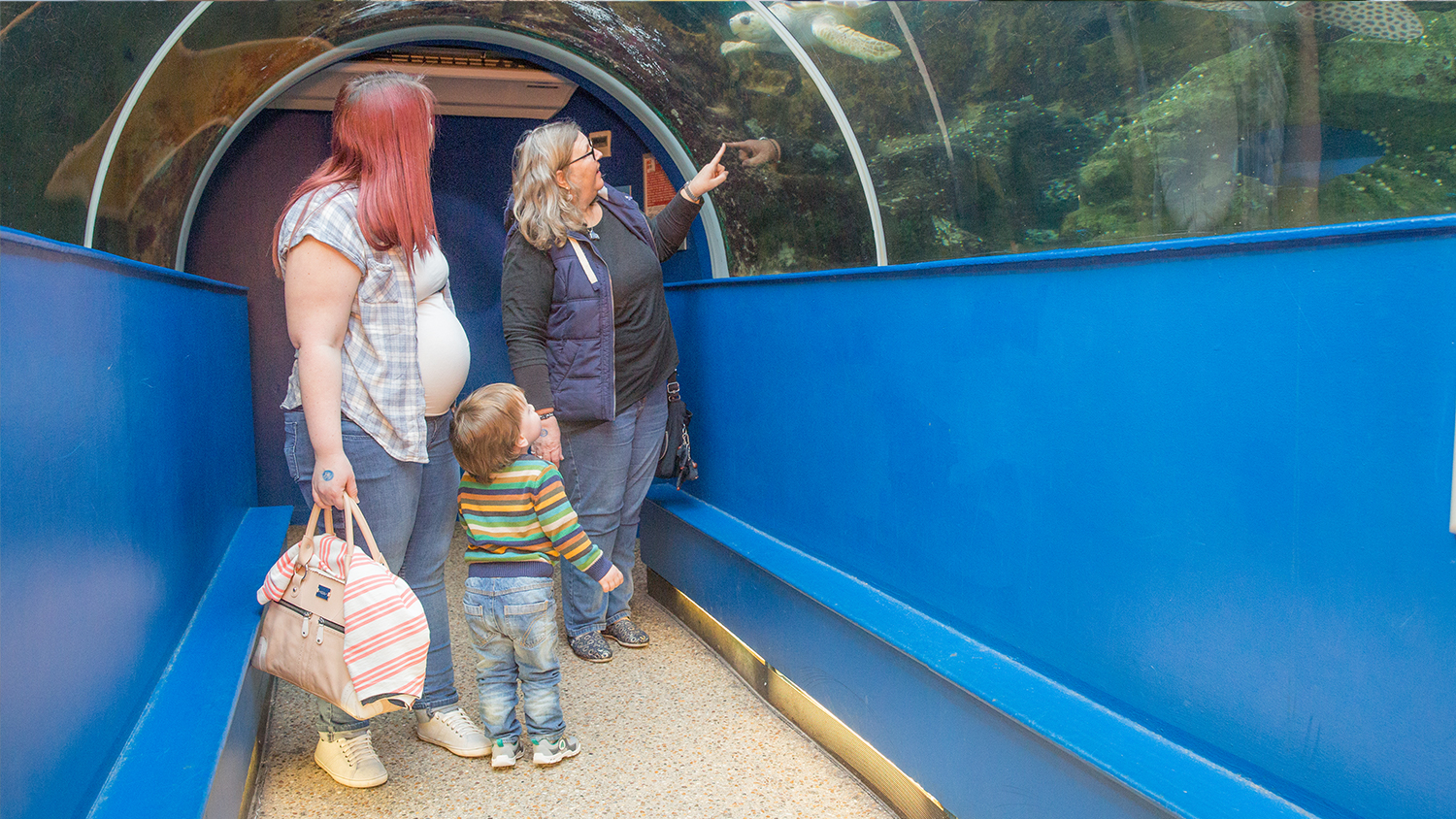 Meeting the fish in the Oceanarium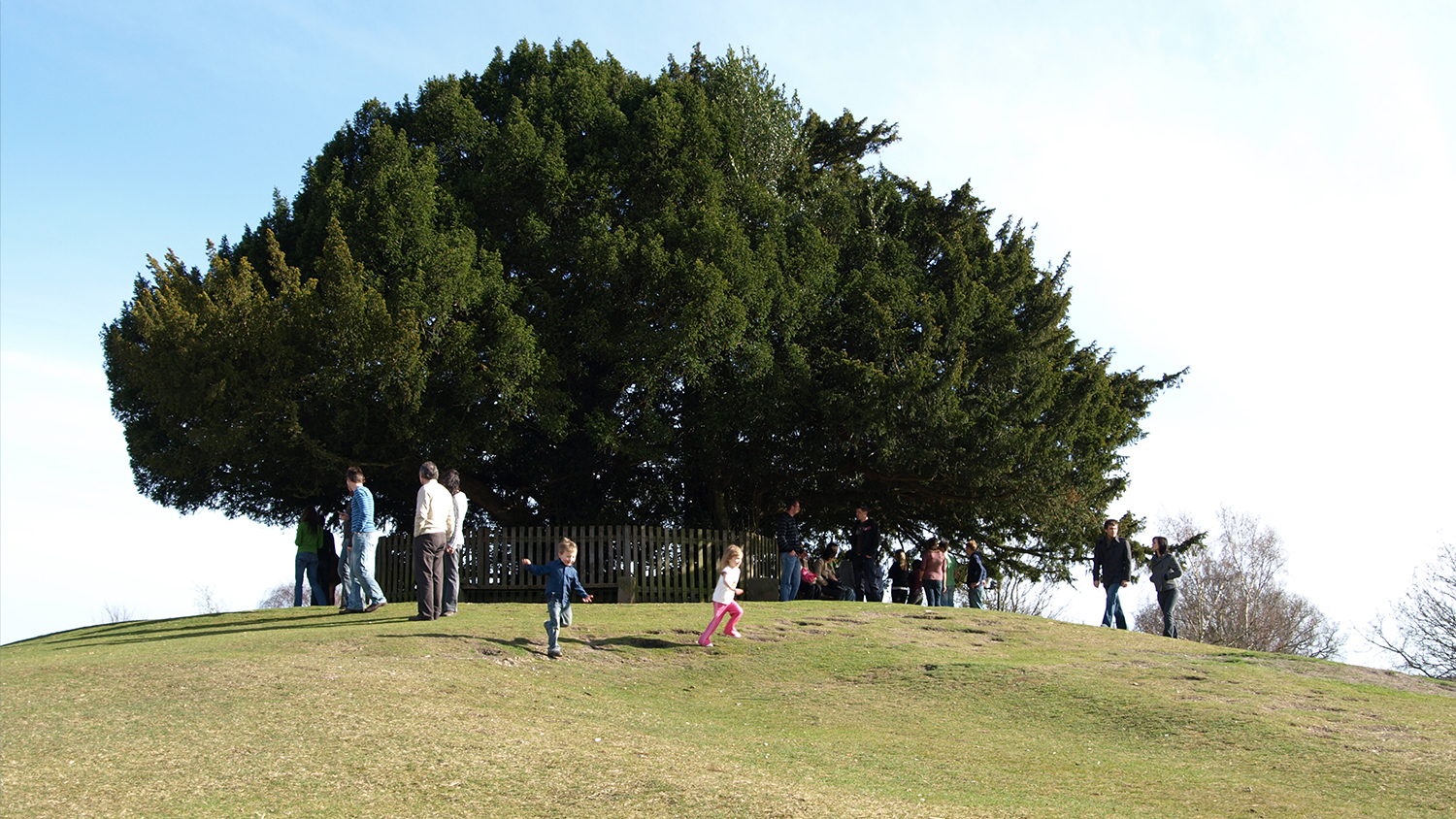 The landmark Yew Tree near Lyndhurst known as Bolton's Bench.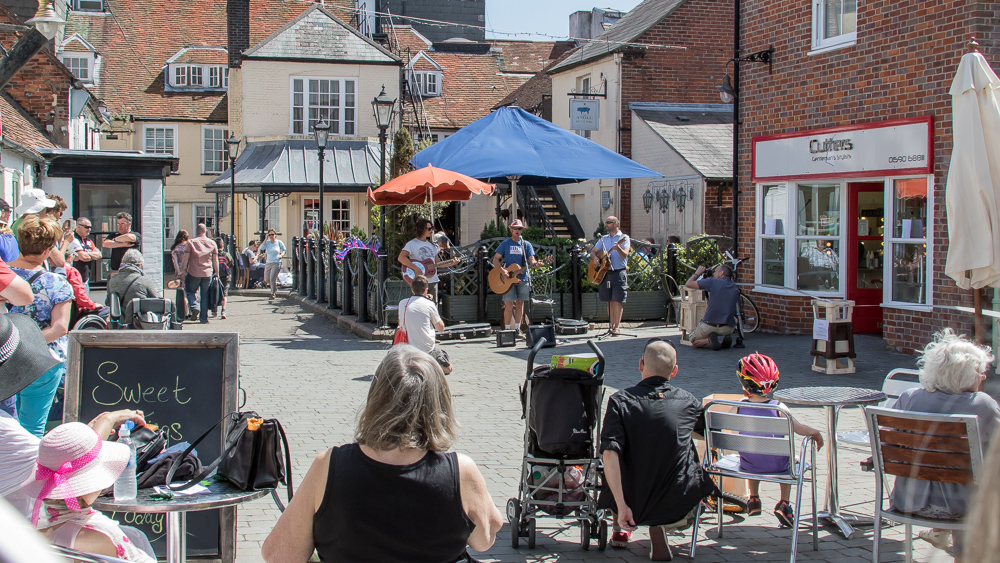 The court yards behind the shops become entertainment space in Lymington during the summer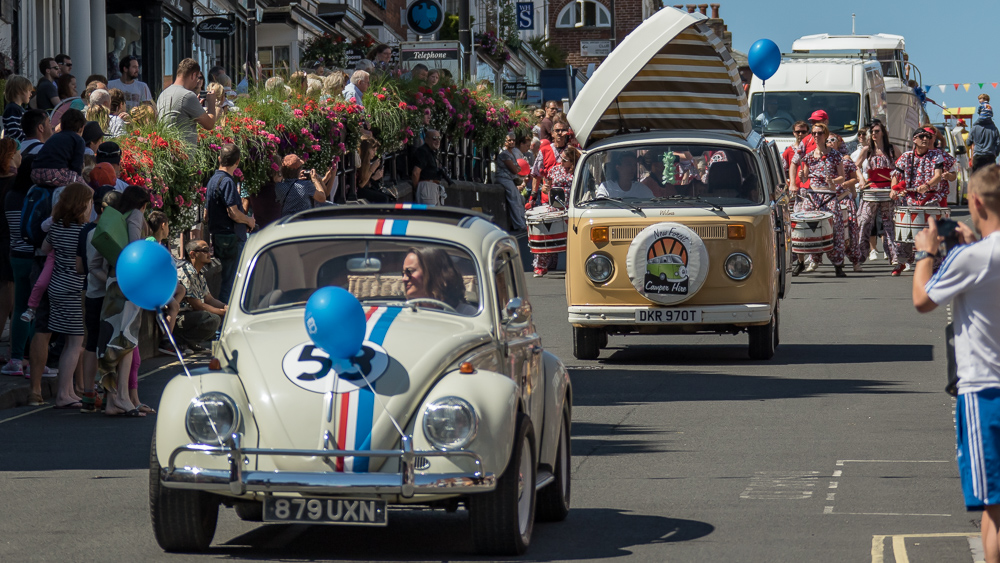 Lymington Carnival is held in July every year.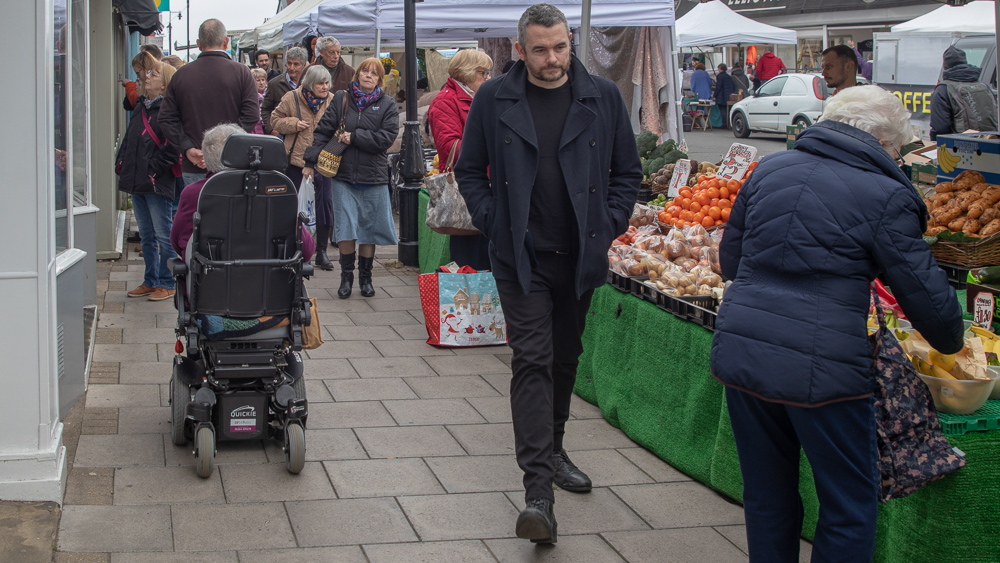 Every Saturday in Lymington there is a traditional market in Lymington.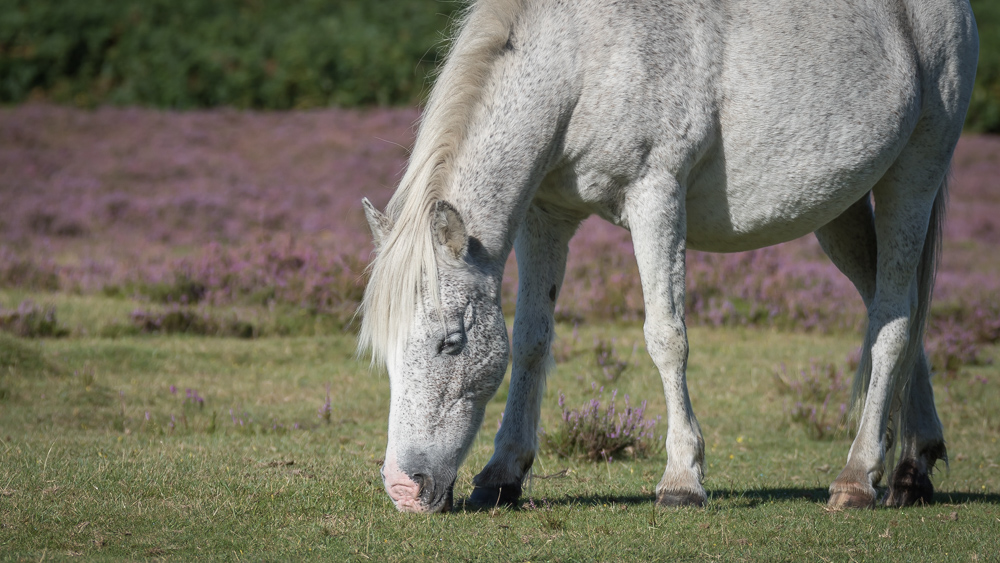 The ponies graze as the heather blooms in September near Longslade Bottom.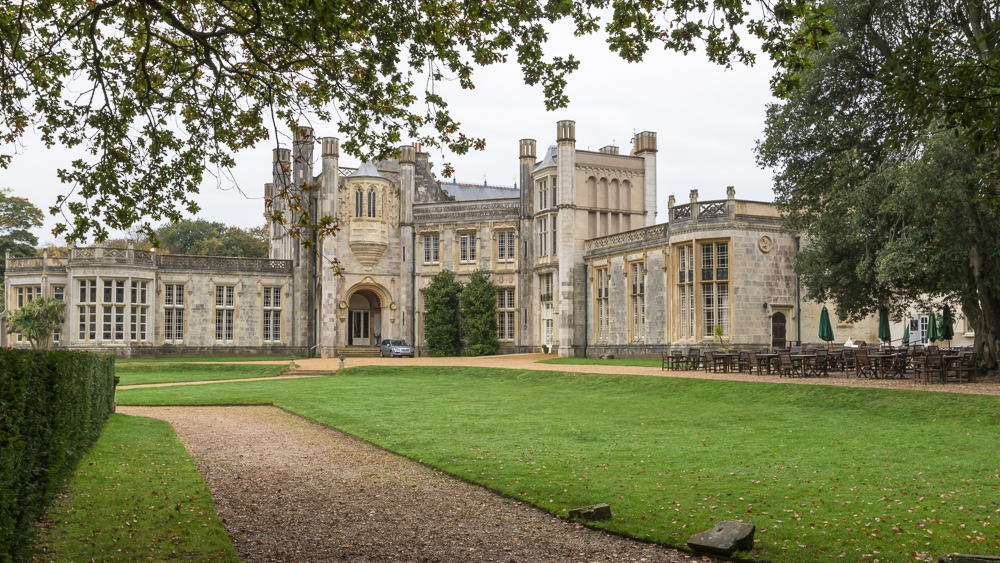 Highcliffe Castle - tea rooms and a walk through the nature reserve.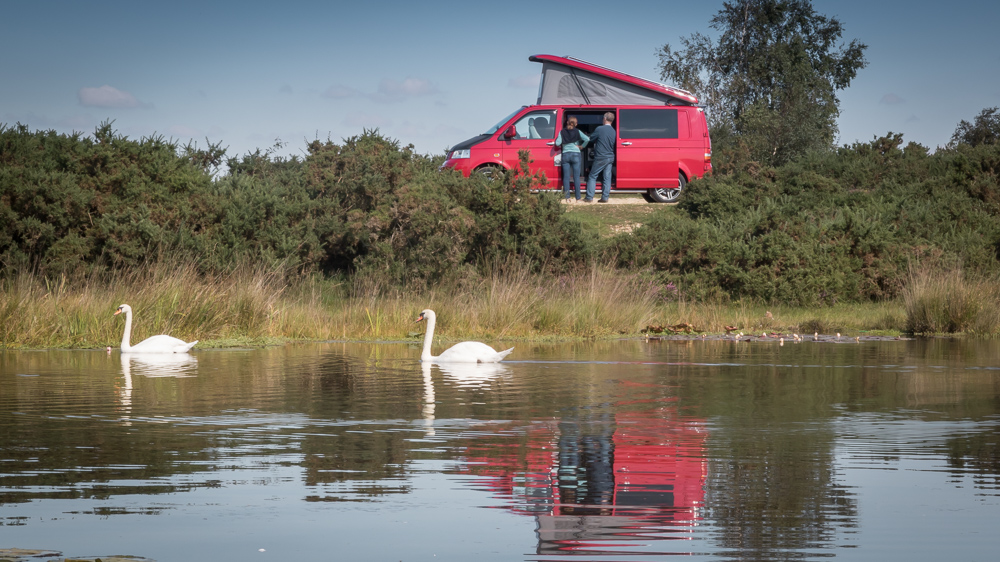 Park alongside the lily ponds at Hatchet Moor.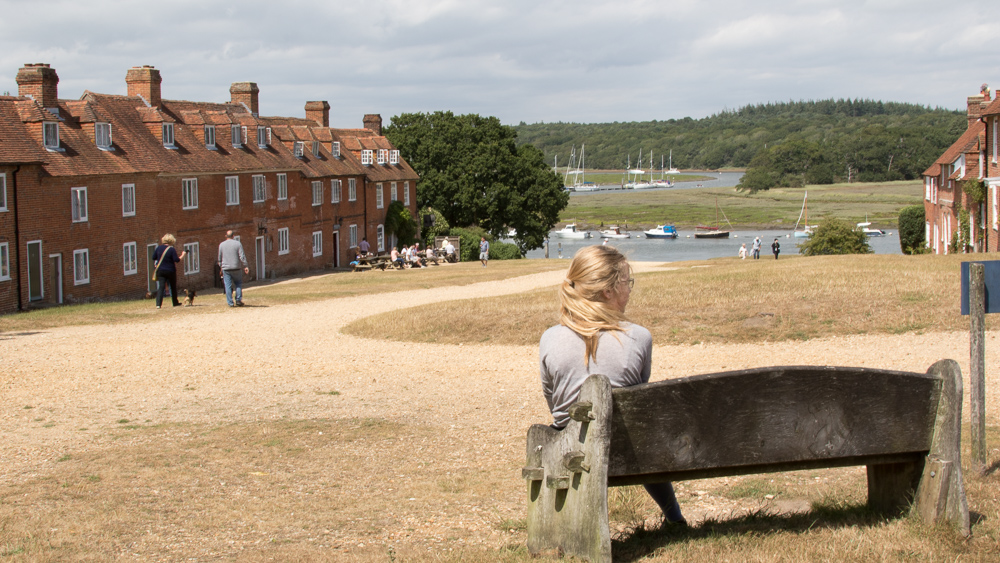 The historic village of Buckers Hard once famouse for its ship building.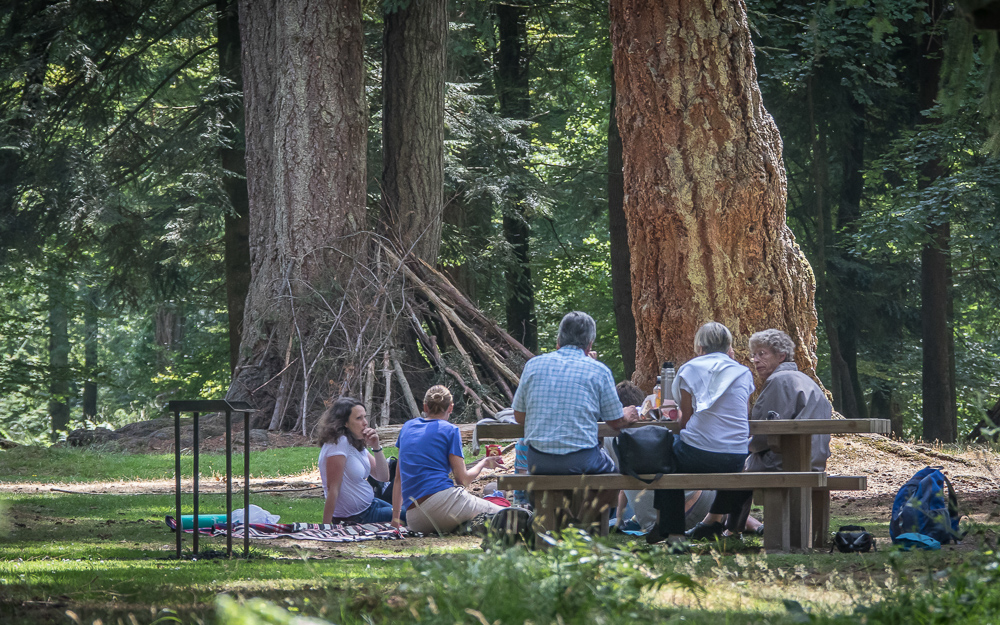 Picnic Time in the New Forest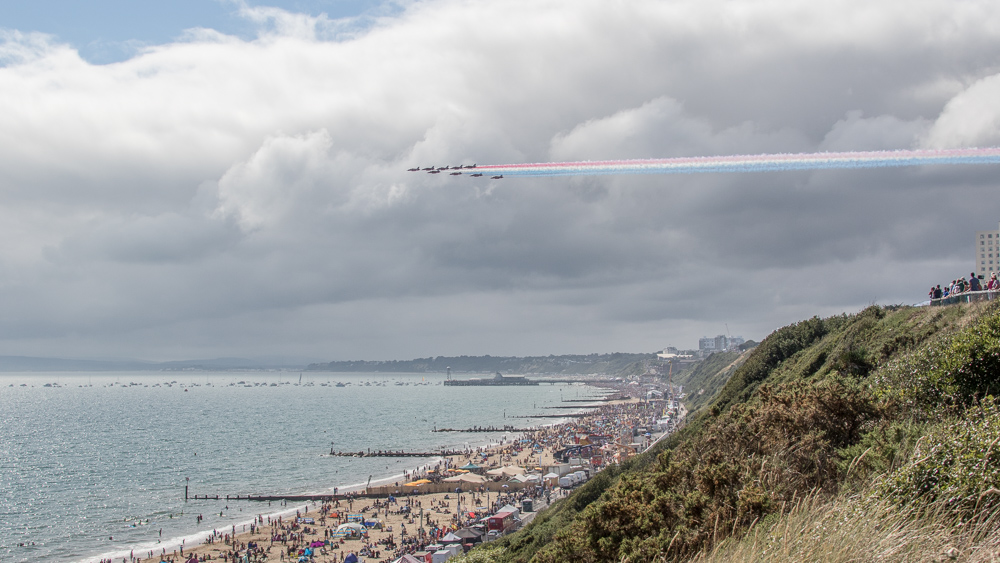 The Bournemouth Airshow is an amazing 4 days festival of planes towards the end of August.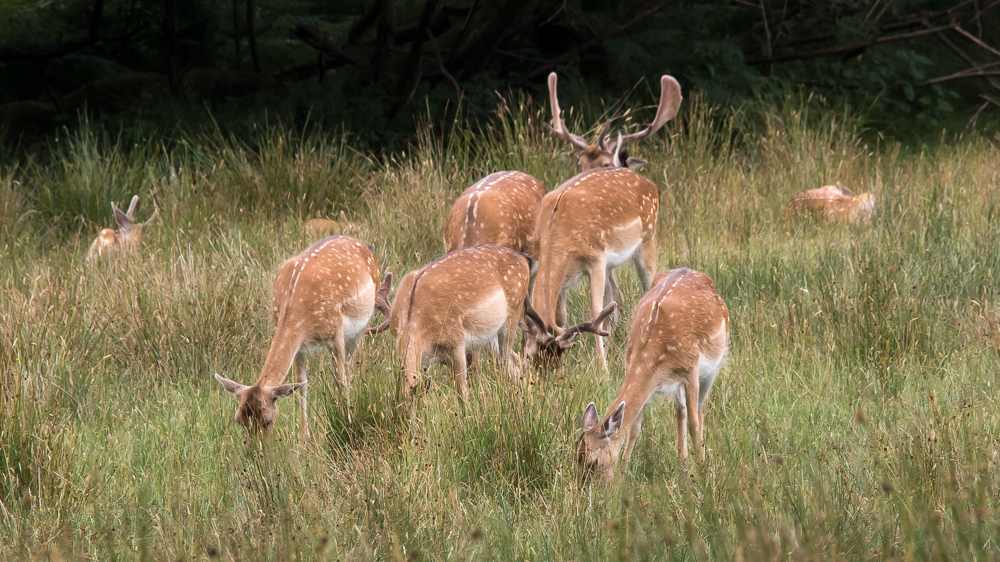 The forestry commission feed the deer at Boldrewood during the summer.
The New Forest has so many accessible places to explore
We keep adding ideas and photos to these page, to showcase just many of the different opportunities that are available to you all year round.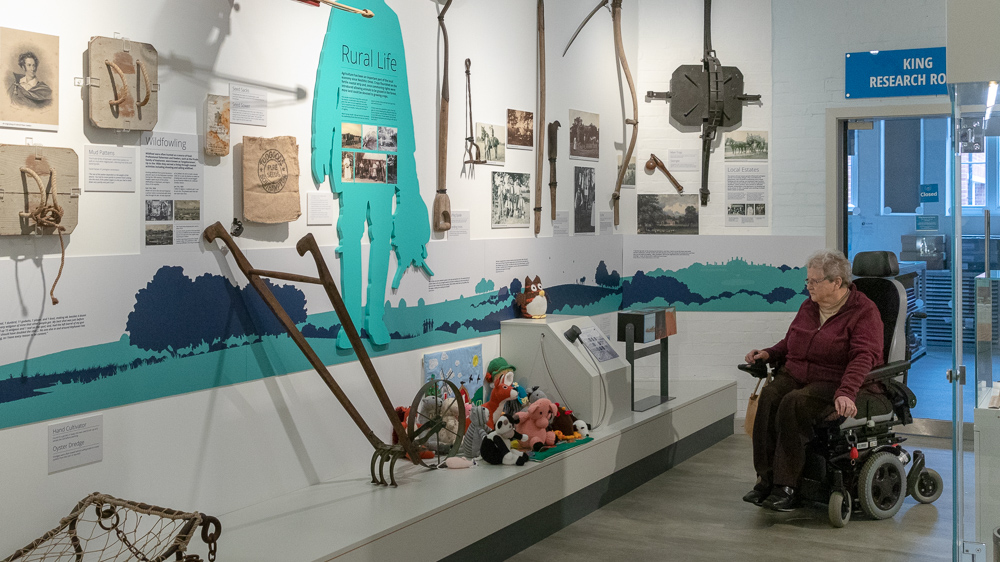 St Barbe Museum and Art Gallery - a great way to discover more about Lymington's smuggling past!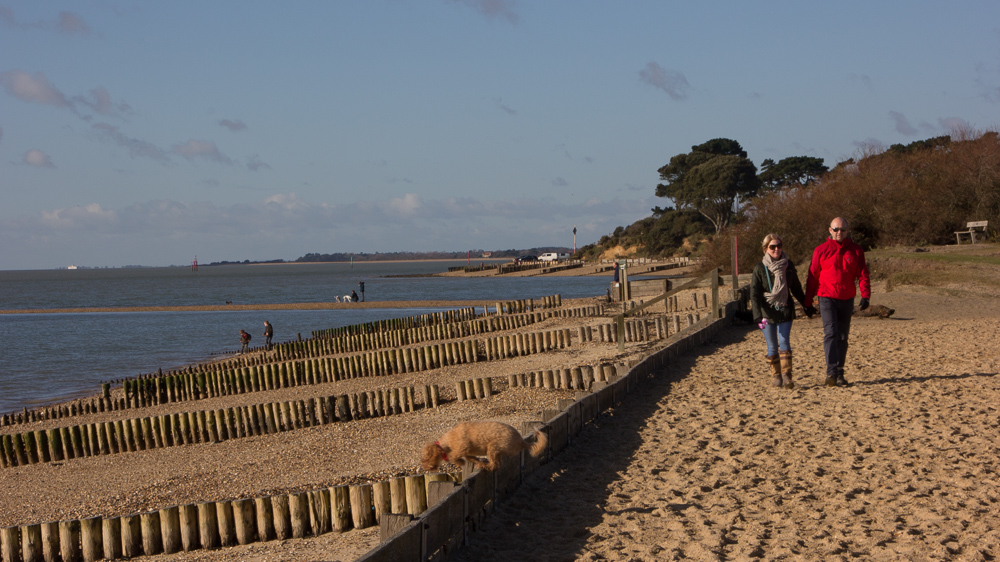 Lepe beach is a lovely spot for dog walking, and a stunning cafe whatever the weather.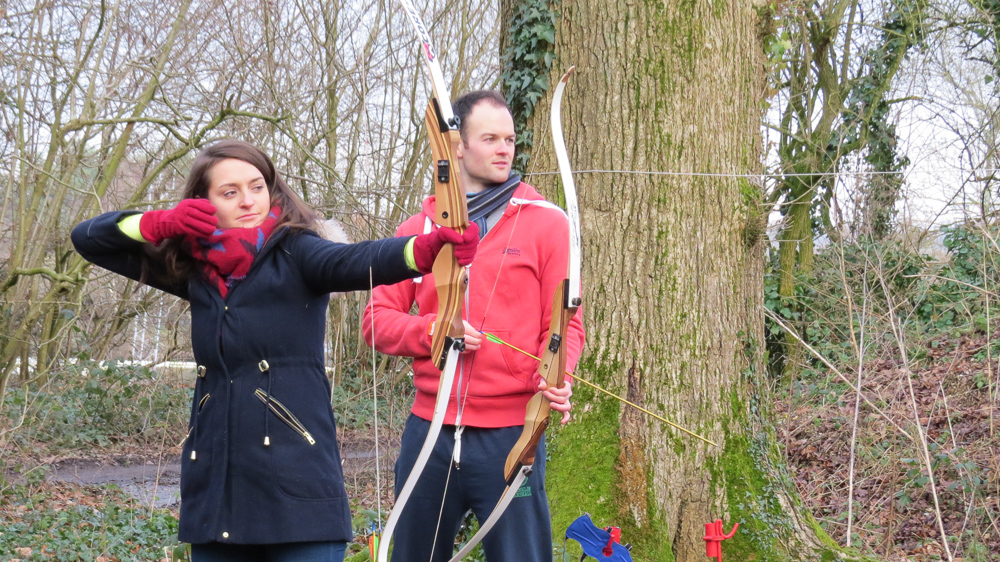 Have a go at Archery with an instructor.
Quiet times and exciting activties
The New Forest area is stunning and offers a real variety of opportunities whether you are seeking out quiet moments or exciting activities and we are always happy to advise and give suggestions that are suitable for you.
Watching for deer at Boldrewood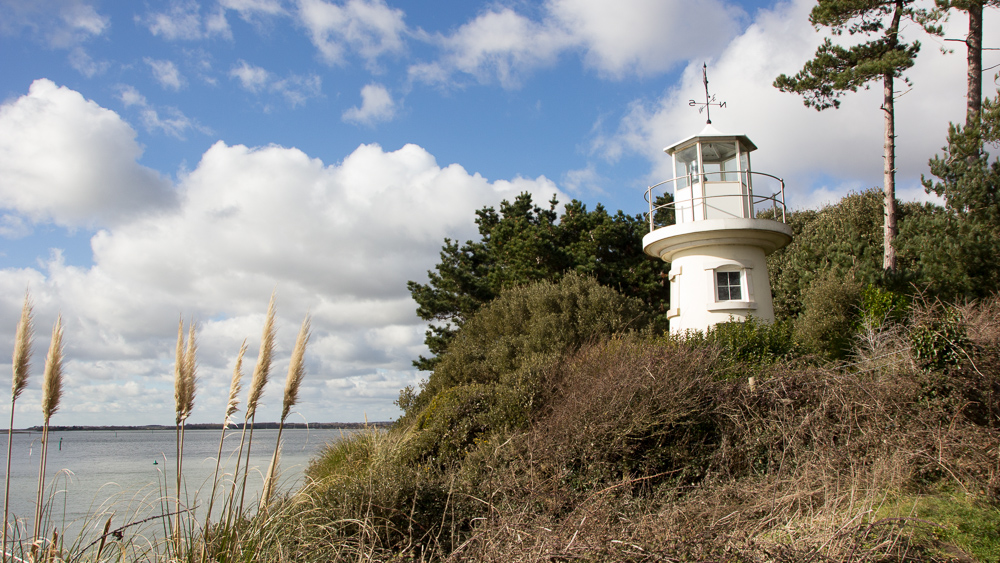 The tiny lighthouse at Lepe.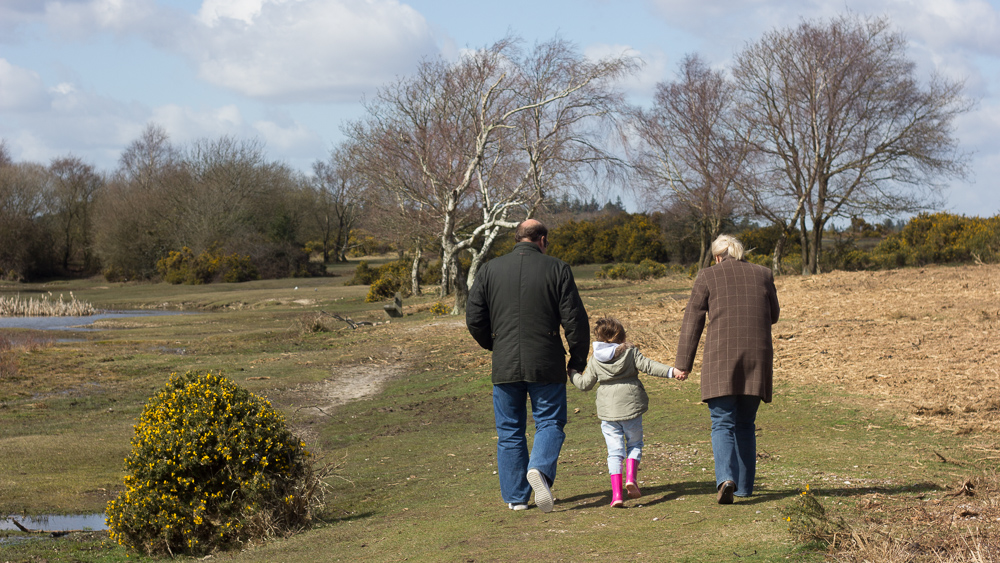 Family walks in the New Forest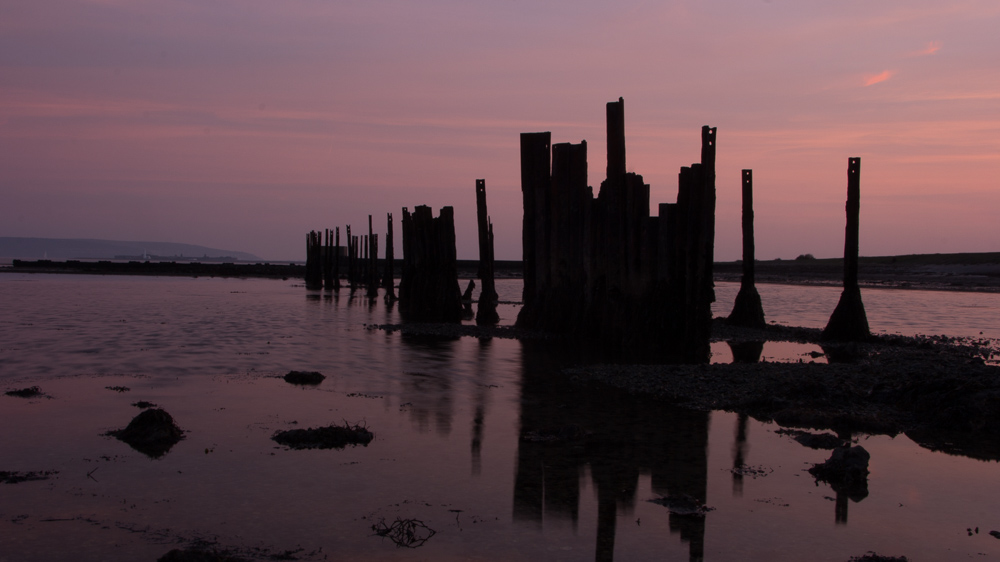 Sunset on the Lymington to Keyhaven nature reserve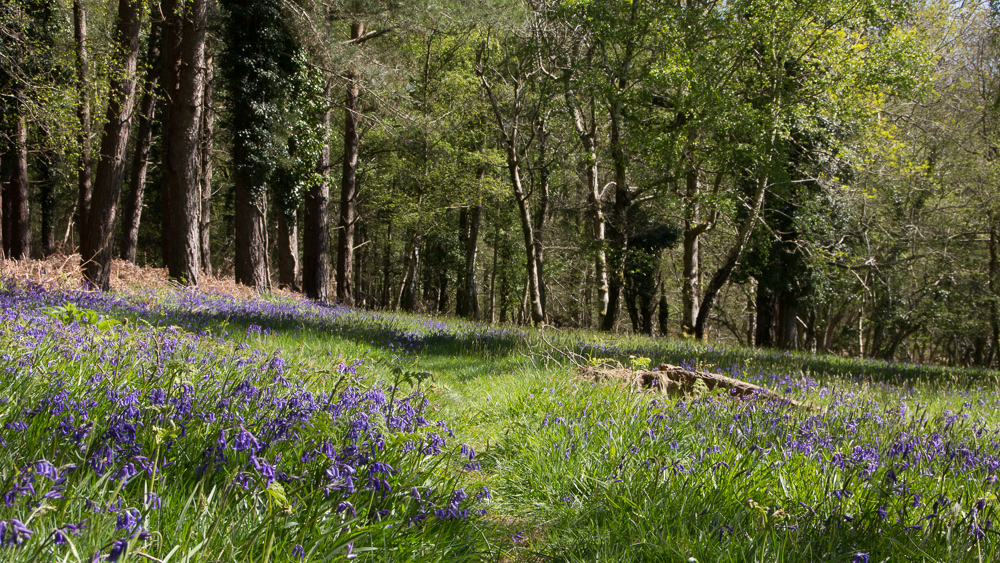 Bluebell woods appear in the New Forest in May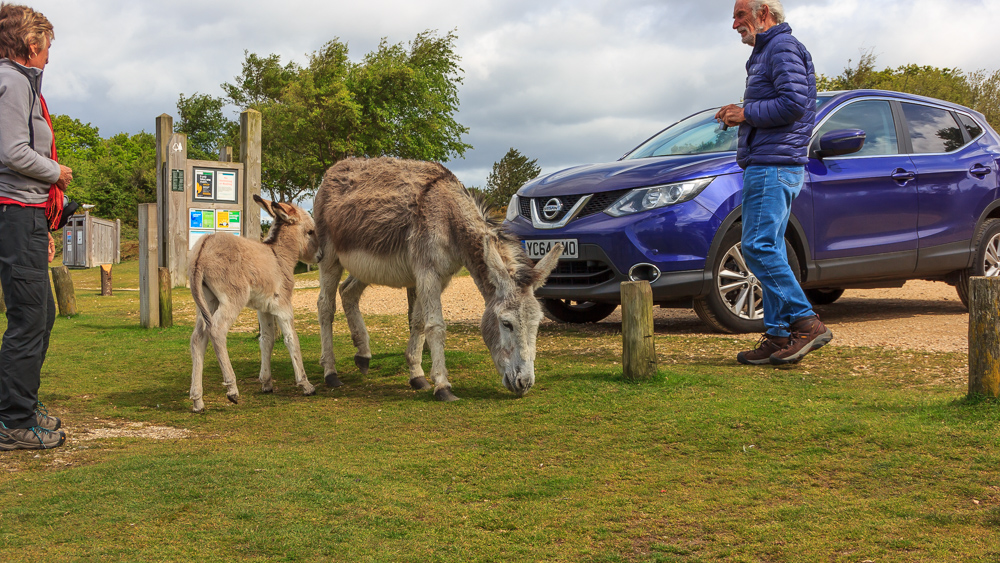 Donkey Foals in a New Forest Car Park - these are wild animals, so please do not feed them.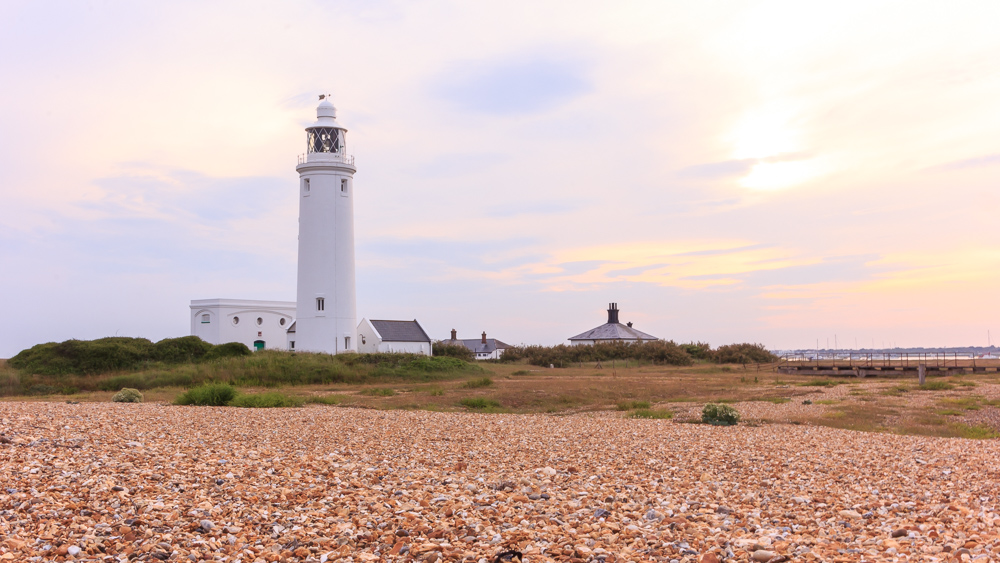 The Lighthouse at Hurst Castle along the shingle bank.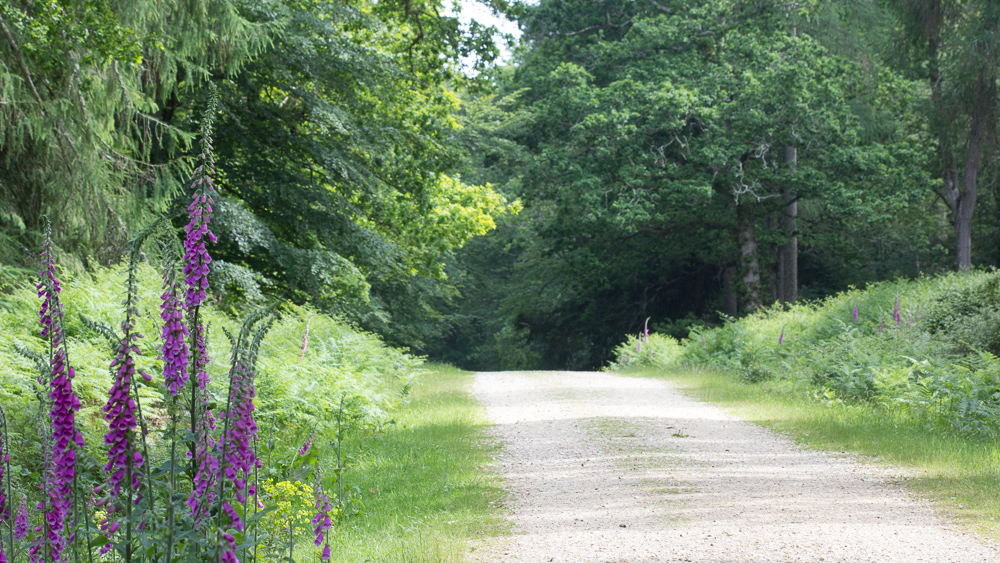 Foxgloves appear in the New Forest in June.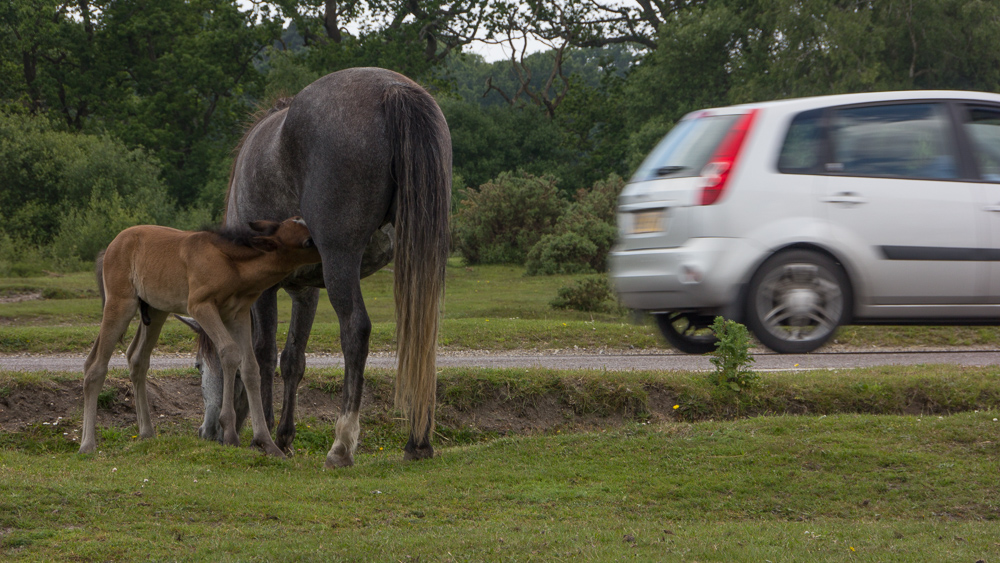 Driving round the forest, the New Forest foals feed by the roadside.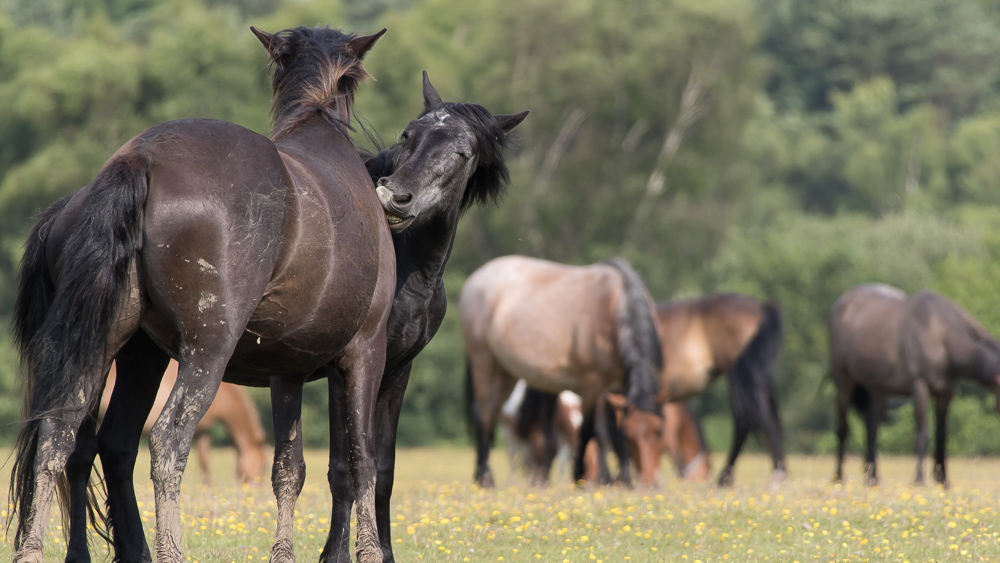 The forest ponies graze on buttercup covered lawns in summer.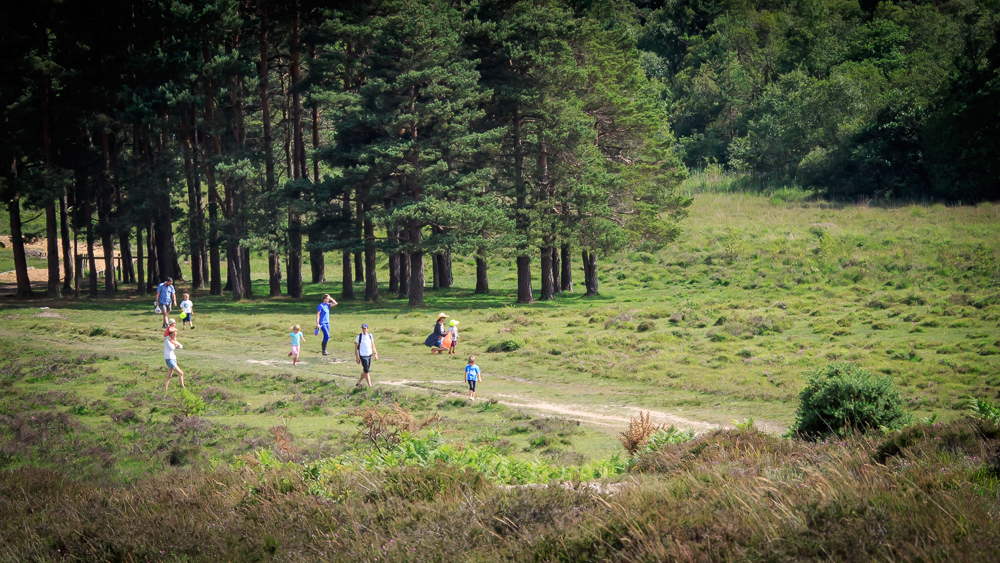 Freedom to follow your own path and explore safely as a family.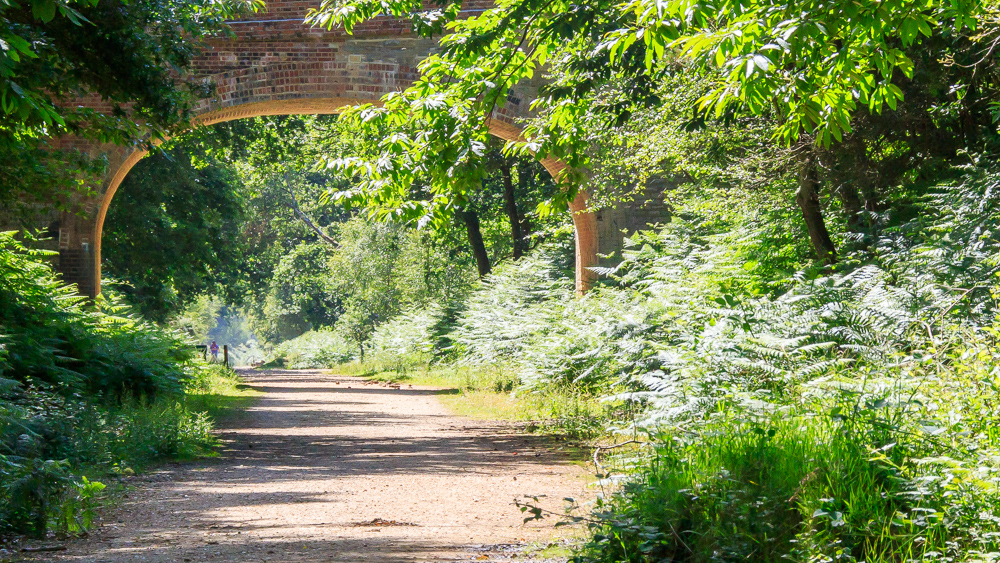 Summer on a disused railway line - now a cycle path and a pleasent walk.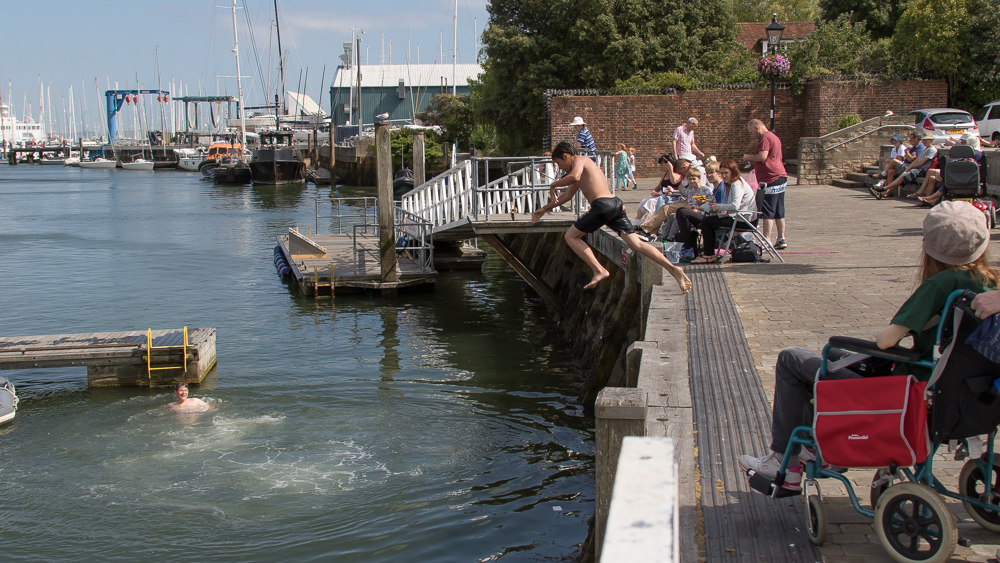 Lymington Quay in summer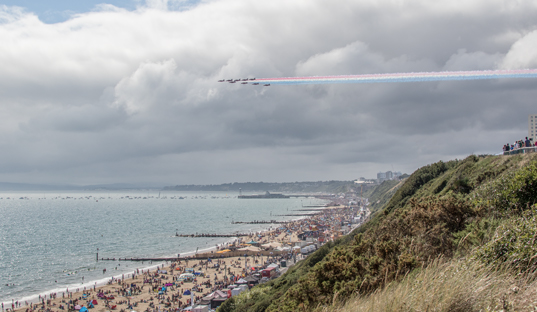 Spend time in Bournemouth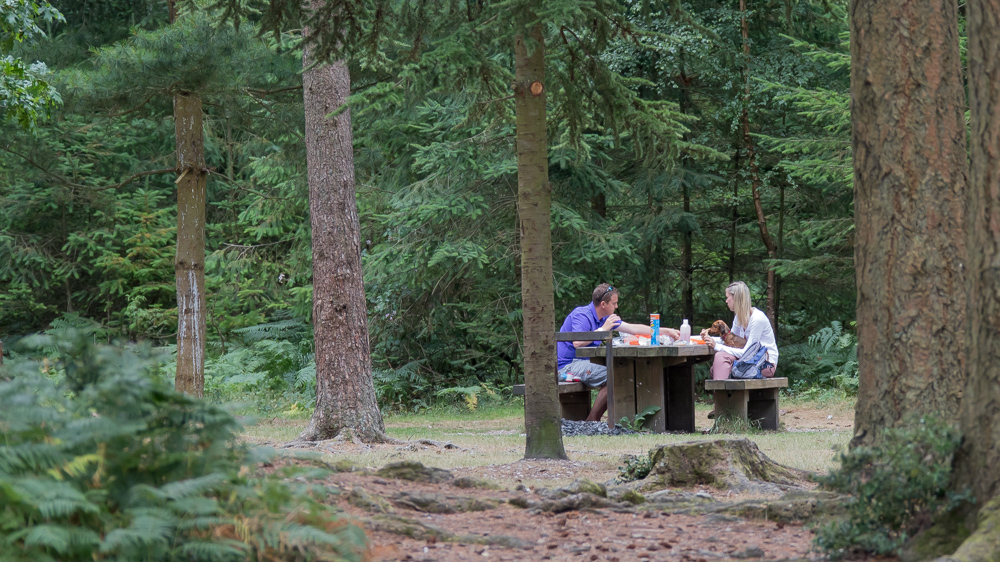 Picnics at Amberwood in the New Forest
Free activities and paid for attractions
The New Forest area has plenty to offer whatever your holiday budget - the forest and coast is free to access and is enjoyed by families of all ages - spending time together making memories is the best way to spend a holiday we think!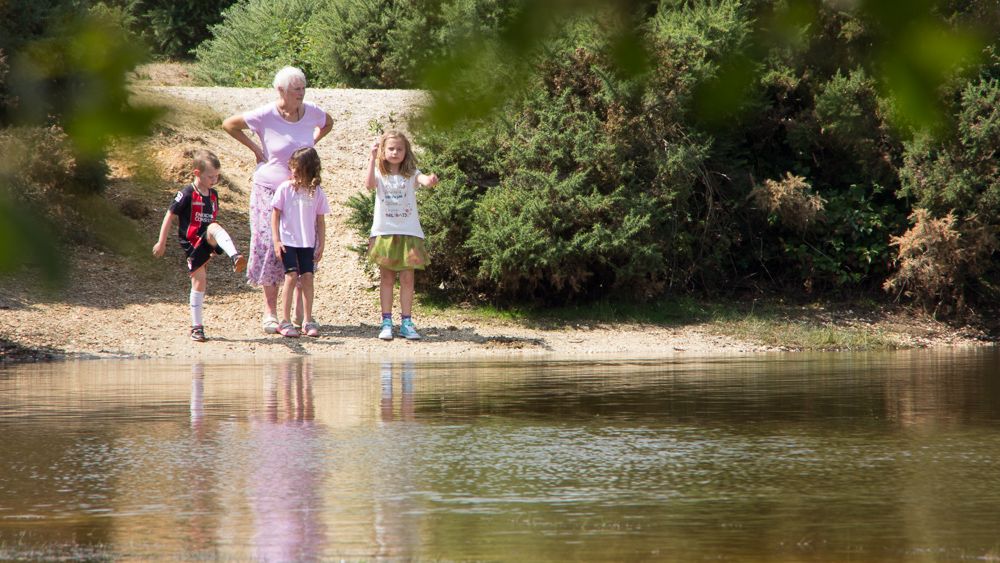 Tadpole spotting and stone tossing at Janesmoor Pond.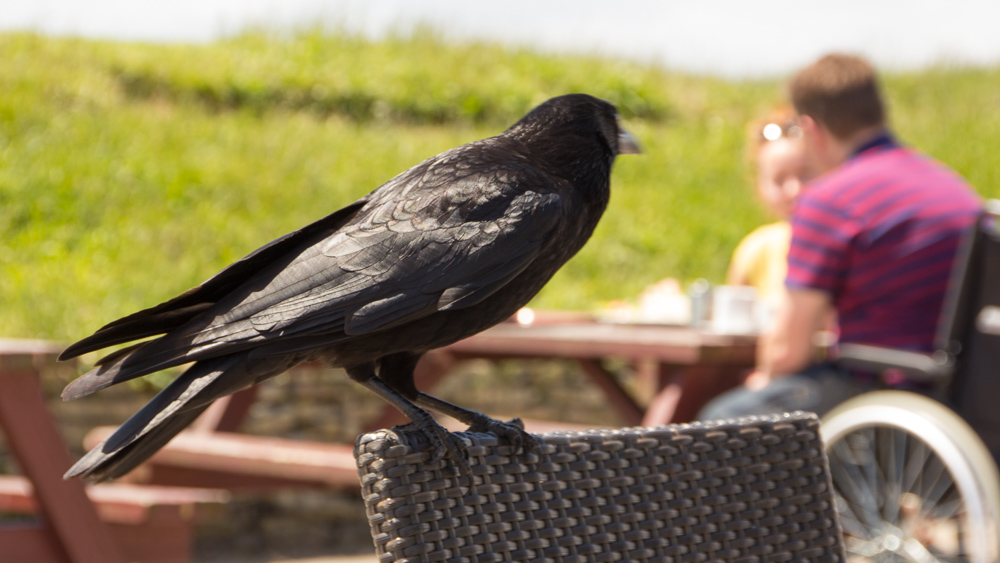 Enjoying a coffee at Hengistbury head - lots of regular customers fly in here!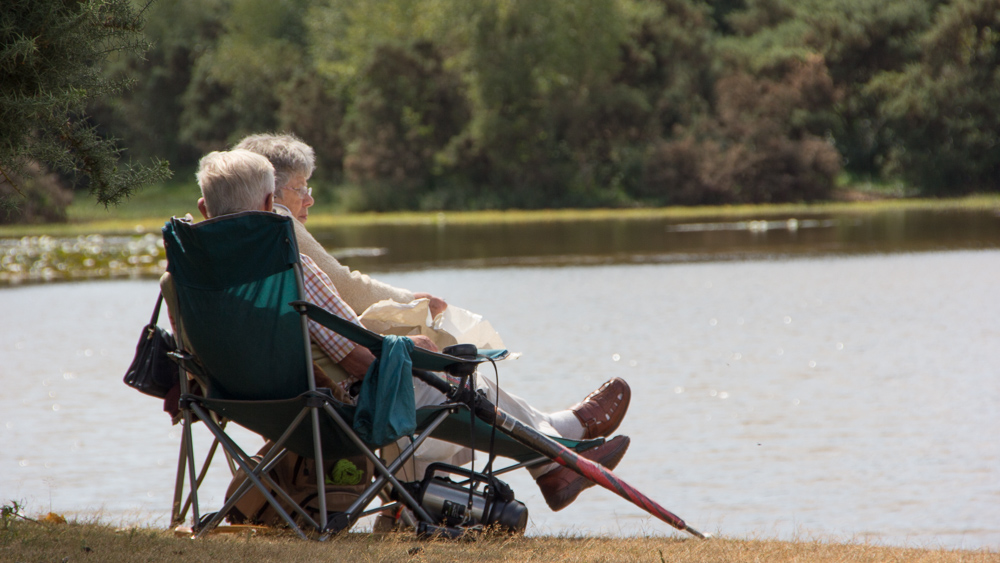 Bring a chair, sit back and watch the dragonflies at Hatchet Moor.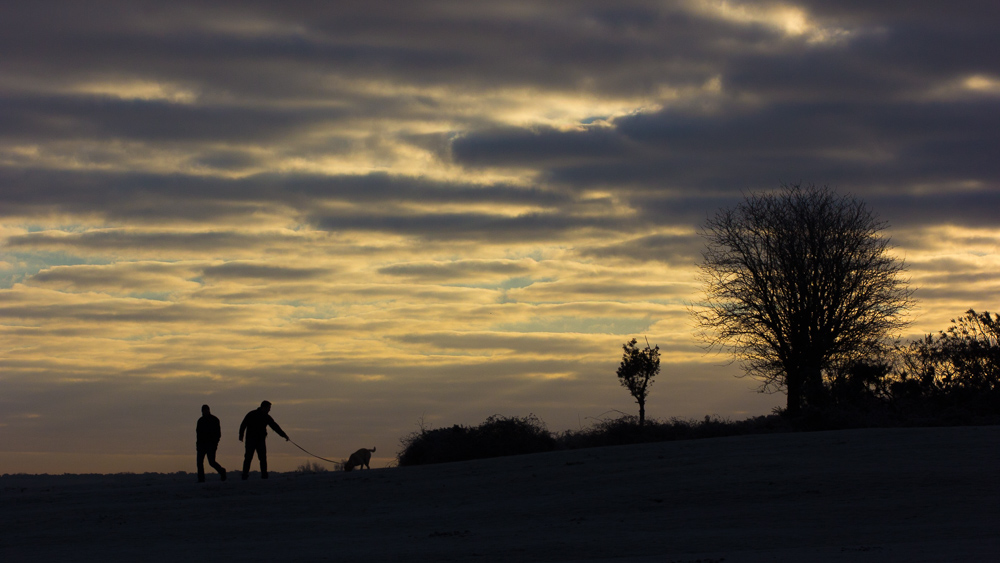 Dusk evening being enjoyed by dog walkers.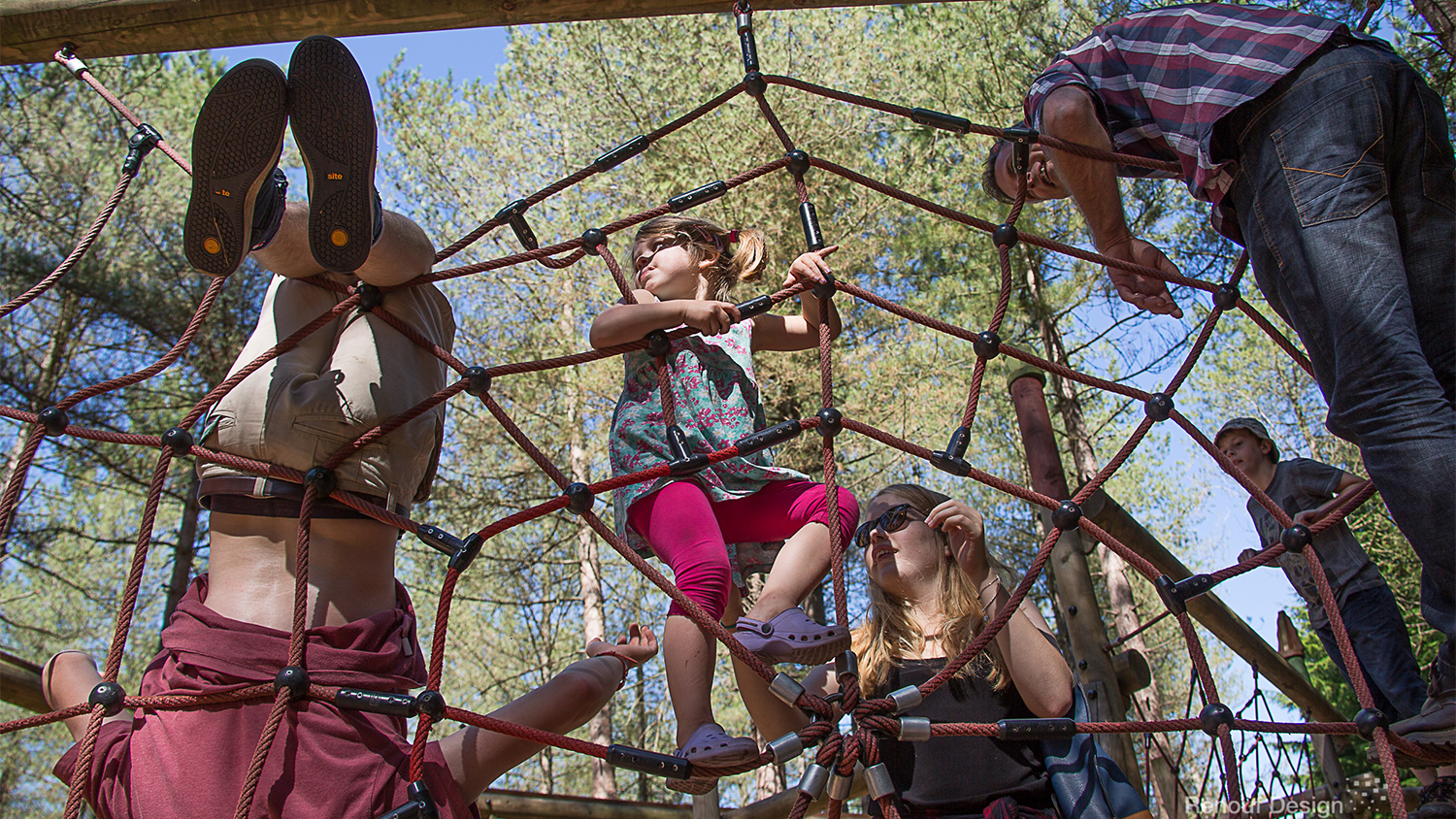 Amazing family fun on a Woodland play trail at Moors Valley Country Park.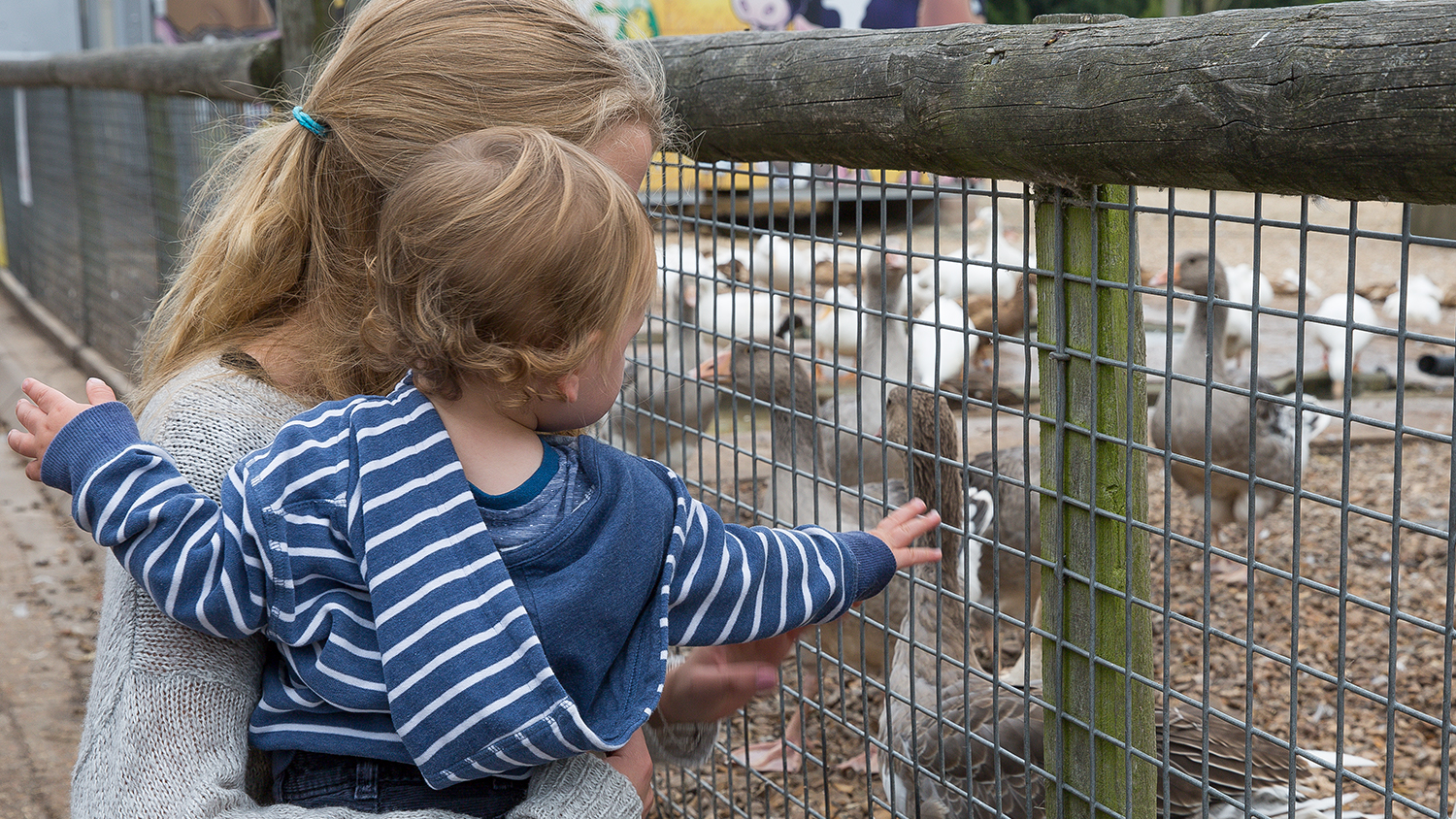 Meeting the animals at Longdown Activity Farm