New Forest and South Coast Wheelchair Walks
<
Wheelchair Friendly Walks
We have a variety of walks available for you to follow within the cottages on some handy print outs, but we have also put together some information for you to explore online, so that you have consider where you would like to explore. All the walks listed here are wheelchair or pushchair friendly, or accessible by bike.
We are not sure how far you like to walk... so we have included a variety of options and with different surfaces - some of which are also included on the National Park recommended site - https://www.newforestnpa.gov.uk/things-to-do/walking/accessible-walks/
Our Own Walks
Viewranger is a web site where you can discover your next outdoor adventure, you can post your own walks to share along with a map - the walks are then available to follow via the app store on your mobile device. We would always recommend taking a map with you if you are exploring... but we are using this to share some of our local favorites. We have created our own account on the site, so you are welcome to follow us.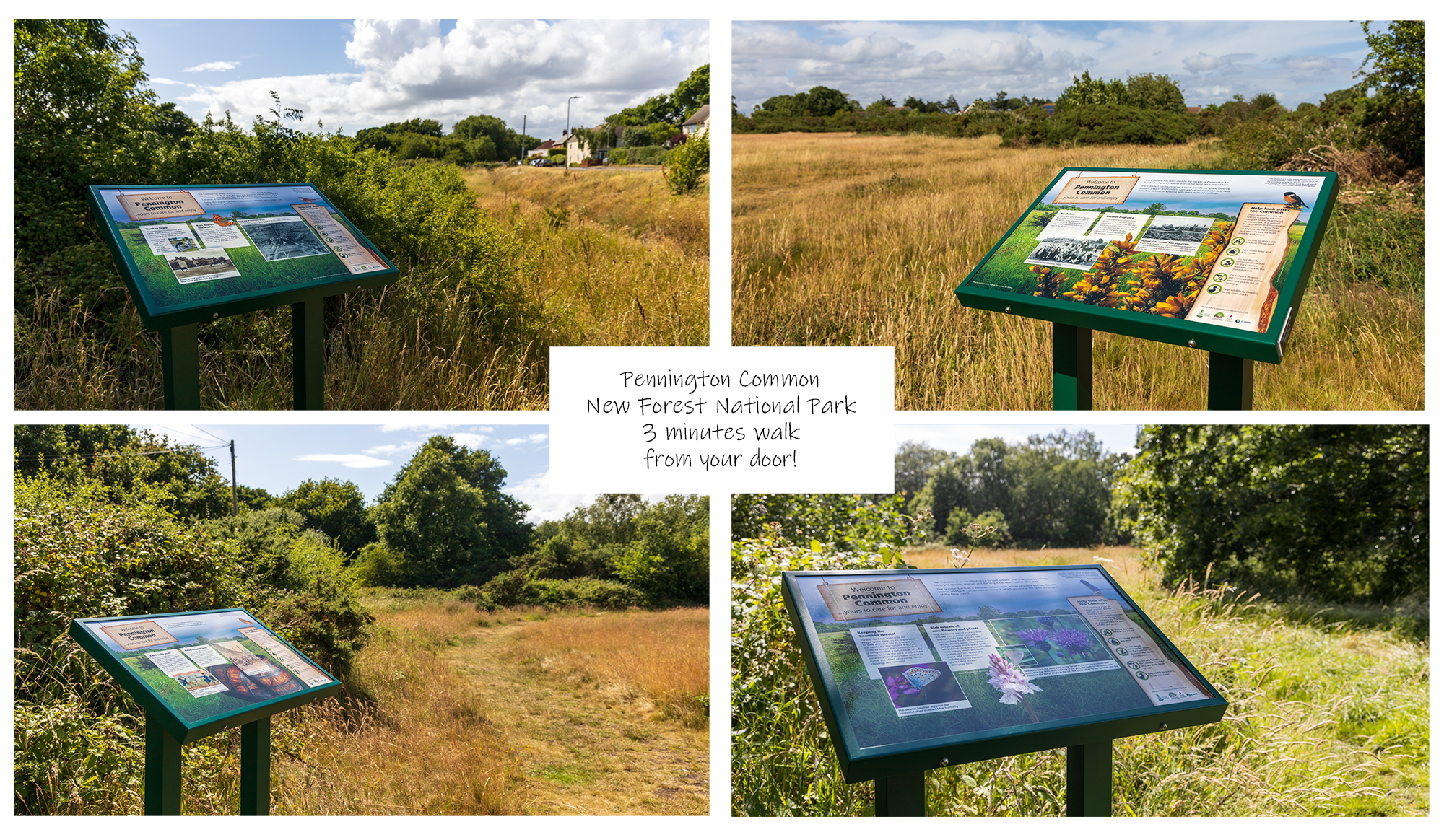 From the Cottages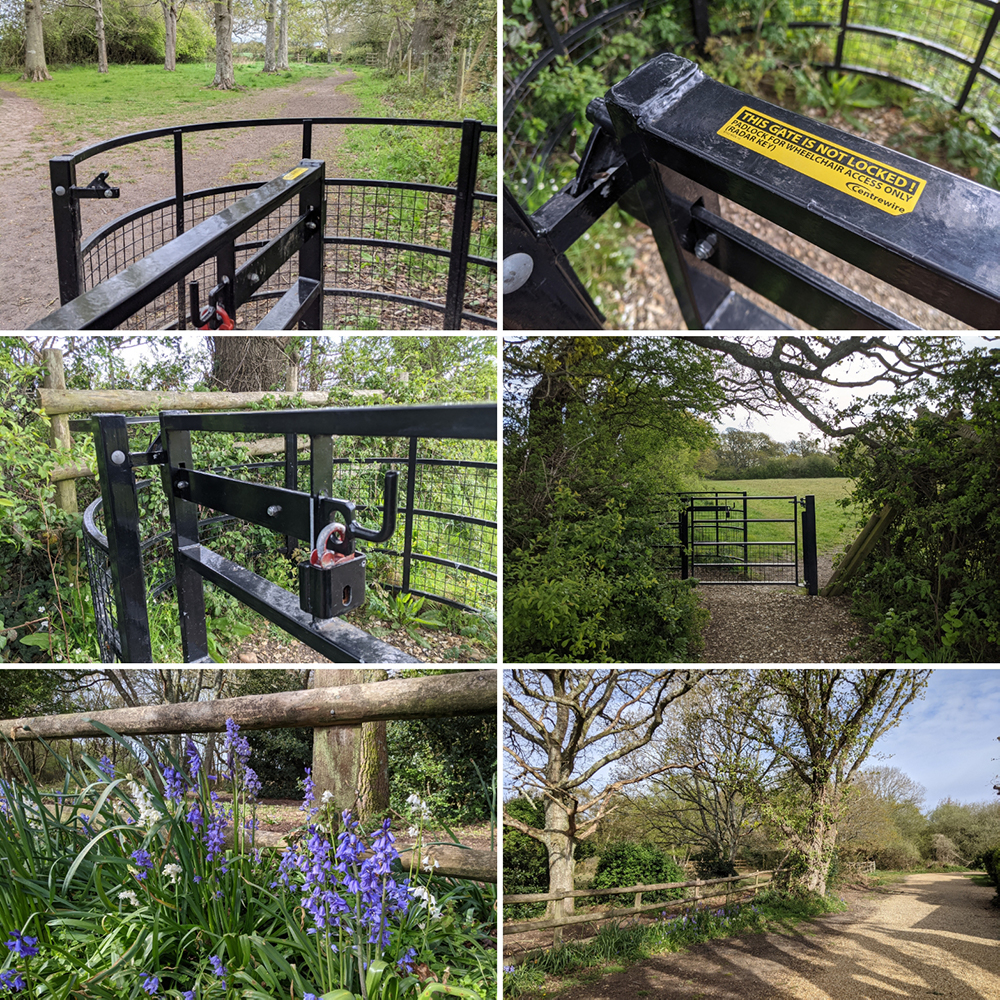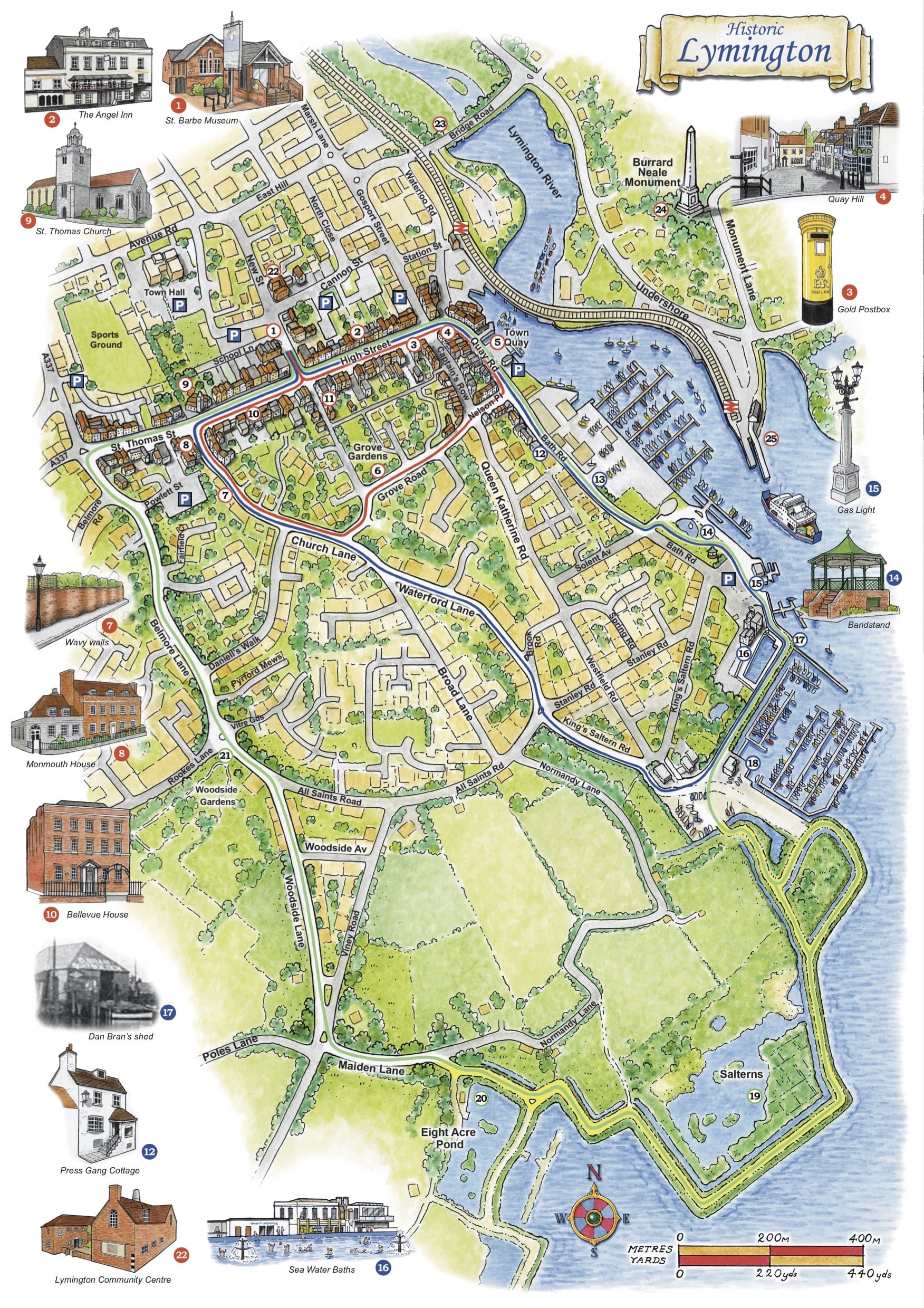 From the centre of Lymington
Within the New Forest
Level Coastal Walk
View more viewranger walks here
Note not all the walks by other authors will be accessible, but we think this is a fantastic resource to start exploring - take a look.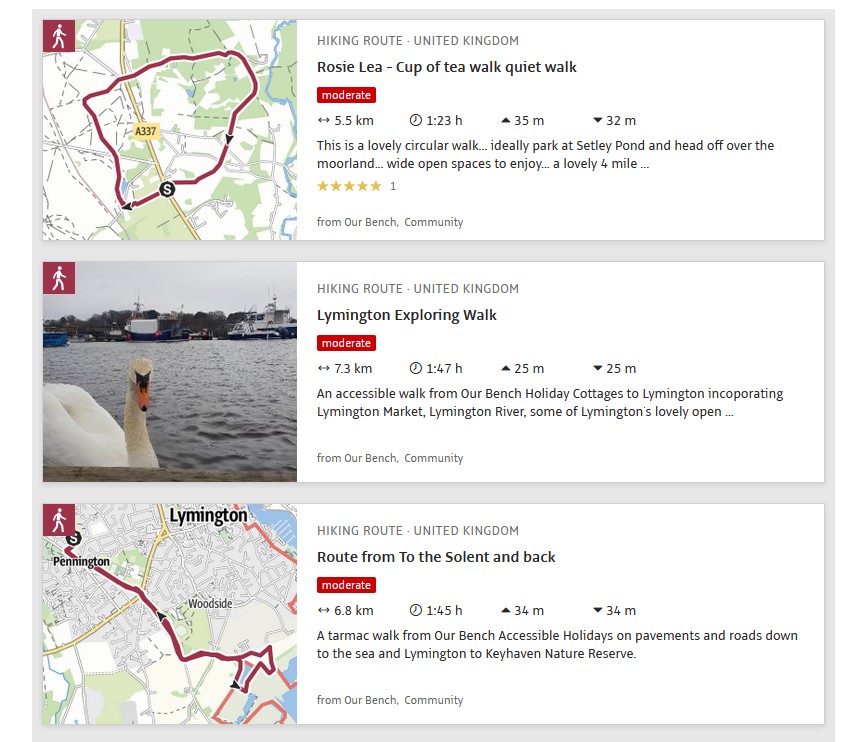 Walking App's
The New Forest has an app with over 25 local walks and maps which you can add to your mobile device. Not all our wheelchair accessible - but some are. Get it on Google Play and at the Apple Store - you will need to search for "New Forest National Park Walks".

Plan an accessible walking holiday in the New Forest and explore with your tramper - Book Now!