Hot Tub Disabled Holidays in the New Forest
Accessible Holidays with Hot Tubs
We have been asked in 2021 if we can offer wheelchair accessible / disabled holidays with access to a hot tub. We can - we have discovered a Lymington based company called Hot Tub Hire Limited who can come along and set up a Hot Tub for the duration of your stay.
They are not always available, so we do suggest that you book your hot tub along with your holiday, and let us know that you have decided to do this so we can ensure there is a level area available that will not cause an obstruction to others.

The hot tub takes around 2 hours to set up from arrival to leaving for the company to set up, so it may be possible to arrange this on the morning of your arrival day. They inform us that it will take roughly 24 hours to heat up, it costs around approx £7 a day to run the Hot Tub on our meters, so we will be requesting an additional £45 a week per hot tub booking, to help offset the costs in addition to your hire fees - and Garden Bench is the most suitable property as it is a private garden - here you can see it set up in the Garden in the ideal location according to the company.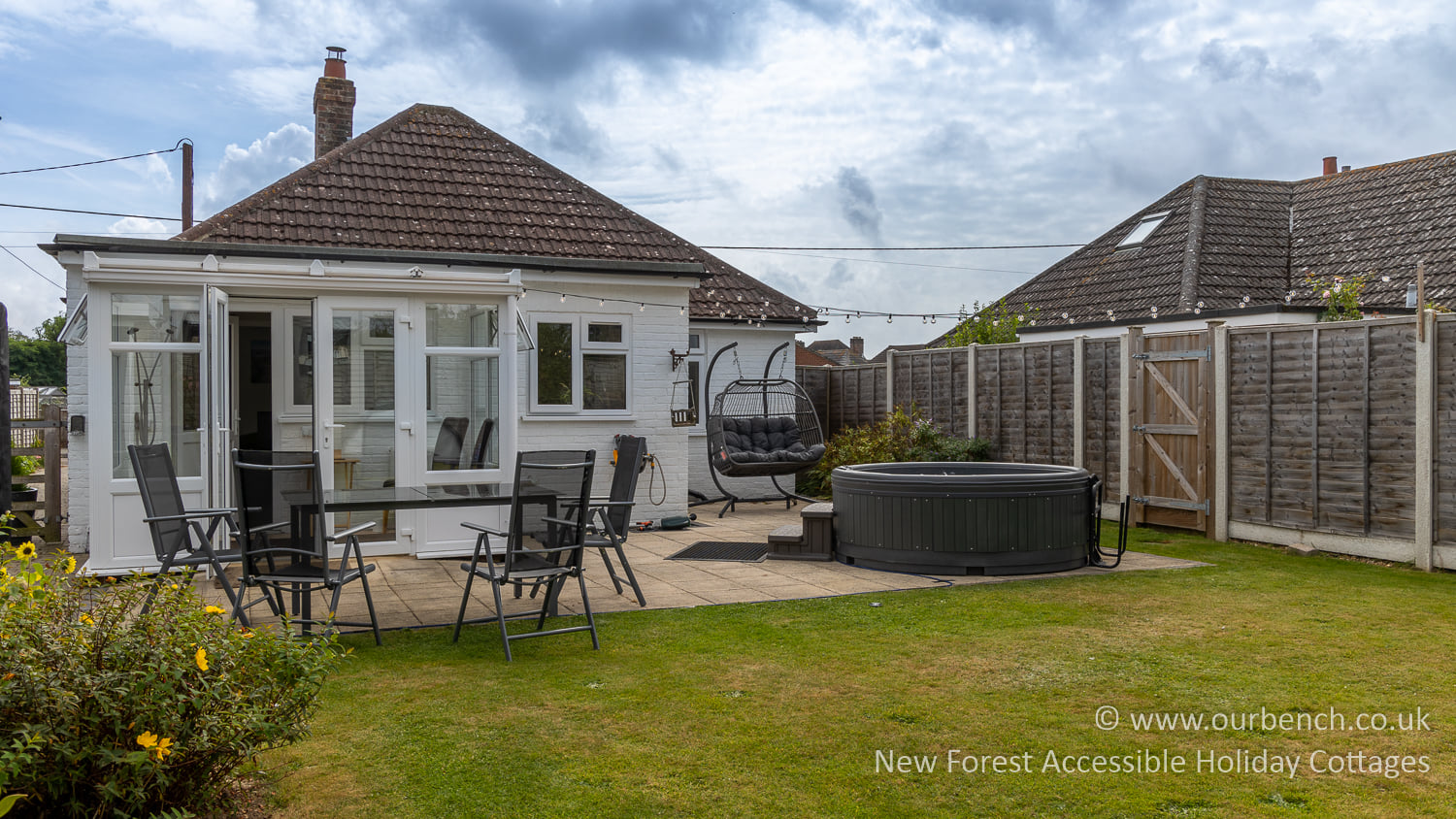 If you need hoisting into the hot tub you would need to bring your own free standing portable gantry hoist with you, and again let us know so we can ensure there is room to position it.
Hire price for a hot tub would be from £290 for a week depending on hot tub, you can see more details here: www.hottubhireltd.co.uk
We don't have anything to do with the hire company and you would need to make arrangements direct - but due to the risk of Legionaries diseases, the constant monitoring and water changes and the additional expense we would have to add onto every booking regardless of whether the Hot Tubs are used or not - we feel this is a solution that benefits all our guests - those whom feel it is a holiday essential and those who don't, you can see some more photos from the hire company below.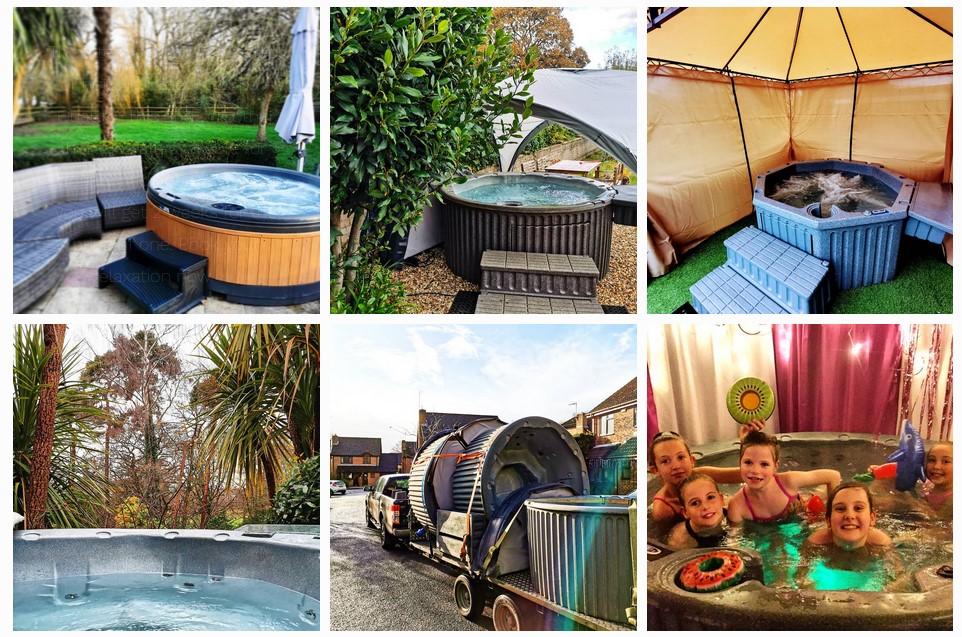 Photos © HotTubHireLtd
Garden Bench is best suited for hot tub hires as it has a private garden - Book Now!