Our Bench - PLaces to Visit - Accessible New Forest Attractions
Suggestions of Day Trips
There are lots of places to visit and activities within a couple of hours of the New Forest National Park. We have included a variety of ideas and suggestions that you might like to explore - some places have an admission fee, some may need booking in advance of your stay, some are seasonal and others are open all year. Not every activity will be accessible to everyone - so please check first if you have specific requirements or access needs. These are some of our favorites, but we would suggest carrying out your own research too!
Marwell Zoo
This wonderful wildlife park is in a beautifully landscaped setting, with enclosures designed to be as close as possible to the animals' native habitat. The site is large and hilly, with plenty of slopes, but power-chair users will have no problems getting around. With hundreds of species to see around the 140-acre park, all the viewing platforms above the animal enclosures are wheelchair-friendly so guests can get stunning views. The zoo lends out manual wheelchairs, though you may require some help getting up and down some of the steep hills (carers go free). There is also a wheelchair-accessible carriage on the land train that trundles around the park. As well as this there is a downloadable sensory trail mp3 for guests who are blind and hearing loops are available too. They were the first zoo in the UK to install a Changing places facility, they also offer a sensory trail mp3 which you can download in advance. Marwell Zoo.
Adventure Wonderland, Hurn
A fun theme park and indoor play world - Wild Things - ideal for family fun and adventure. Theme park rides, live shows, and seasonal entertainment, level paths, wheelchairs available (first come first served) - more details
The Watercress Line, Alresford
A fantastic heritage railway in Hampshire with a variety of events through out the year - they have two wheelchair accessible carriages, please see website or telephone 01962 733810 for up-to-date information about operating times. It makes a great day out for all the family. Watercress Line.
Longleat
An amazing safari park - in fact it is the UK's number 1, there is a drive through safari to enjoy, Longleat House and gardens to discover, an Adventure Castle offering a dream playground for children, a river cruise to see the Gorillas, a giant maze and a railway. They host the Mobiloo on several dates during the year, and hold an active programme of events - the Festival Light each winter is stunning, the ballooning events in the summer incredible, well worth the drive. Longleat.
Highcliffe Castle and Nature Reserve
Park at Highcliffe Castle, walk through the grounds and on to the Nature reserve - from there you can enjoy a tarmac walk down to the sea and along the promenade all the way to Mudeford Harbour, there are kioisks for coffee, a tea room and a pub at the end of the walk - along with an accessible toilet and then you can walk back again along the promenade next to the sandy shore looking out accross Christchurch Bay, or in summer - this is a great place for sandcastles - are nearest sandy beach.
Fort Nelson, Fareham
We love this place - 19 acres of ramparts, outer fortifications, underground tunnels and more in this restored Victorian Fort run by the Royal Armouries and amazingly it is free for everyone. There are ramps to most of the site, the galleries are stunning containing some of the biggest guns ever made and you can enjoy a glimpse into the past with the barrack rooms, hospital and kitchen. Fort Nelson.
Winchester Science Centre
An exciting family destination, Winchester Science Centre is the South of England's interactive science and technology centre with the largest standalone planetarium in the UK. Open 7 days a week, we provide exciting, hands-on science experiences to spark curiosity and inspire the next generation of great scientists! With two floors of fascinating, interactive science exhibits, stunning South Downs National Park surroundings and a vibrant events programme, the Science Centre makes for a brilliant action-packed family day out whatever the weather! Wheelchair friendly with a Changing Place facility. More details
Hengistbury Head
Hengistbury Head is a fascinating places for its wider variety of habitats, explore heathland, grassland, freshwater wetland and the coastline. There are smooth tarmac paths to follow, a fantastic visitors centre and there is an accessible route to the top of the headland. There is a wheelchair friendly land train too, which is great if you don't want to talk to far, it departs regularily near the car park. More details
The Tank Museum
The chance to learn about the armoured warfare from World War one to present day - six large halls to explore and over 300 vehicles regarded as the best collection in the world. The site is fitted with broad paths, lifts and ramps so it is easy to get around. This is an incredible museum a and a great insight into our miltary history. Find out more - the Tank Museum.
Monkey World Ape Rescue Centre
You can get really up close and personal with the animals at this heart-warming primate rescue sanctuary. The primates live in natural surroundings, so you can watch them interact in their family groups, just as they would in the wild. Most of the paths are tarmac, and access is possible to all the monkey enclosures – you can even venture inside the lemur enclosure for close encounters of the primate kind. There's a great adventure playground too, with a wheelchair swing for human monkeys to enjoy. The site is hilly, so it's a good idea to borrow one of the sanctuary's motor scooters (reserve in advance with a refundable cash deposit). Dual Control and manual wheelchairs are available for visitors as well. Sensory statues are also available, and the keeper talks can be requested in written format too. More details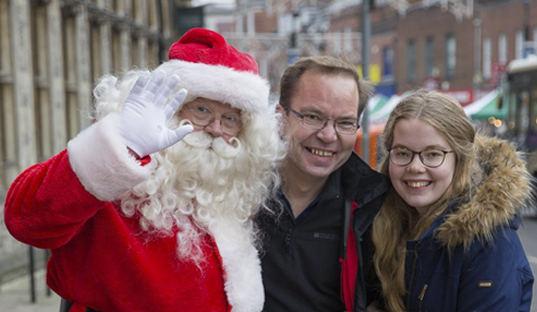 Winchester with it's Christmas Markets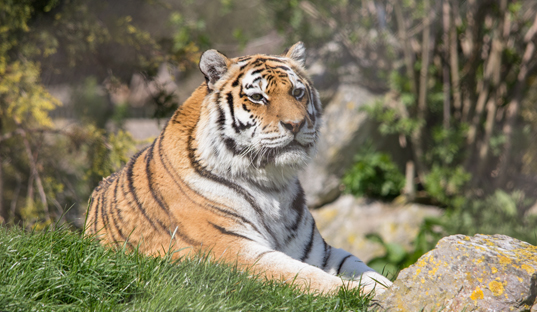 Big cats at Marwell Zoo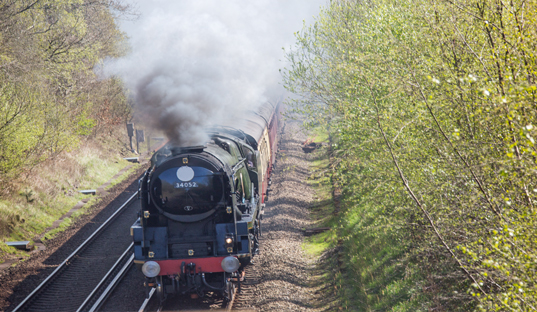 The Watercress Line for a lovely day out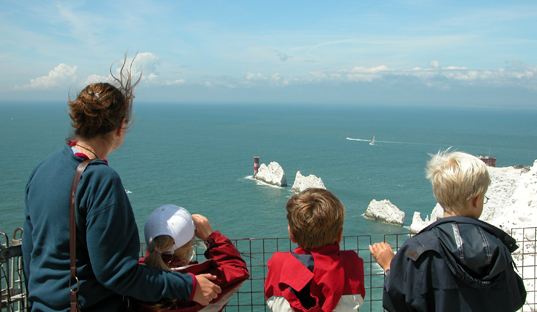 Spend a day on the Isle of Wight, regular crossing from Lymington.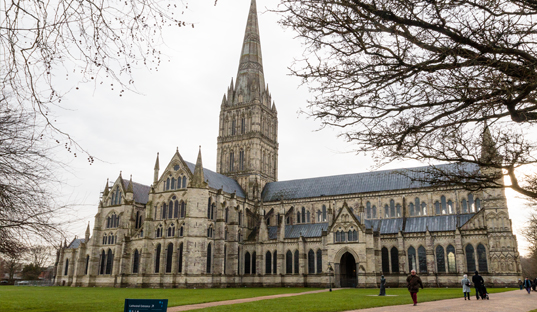 Take time to explore Salisbury and Stonehenge.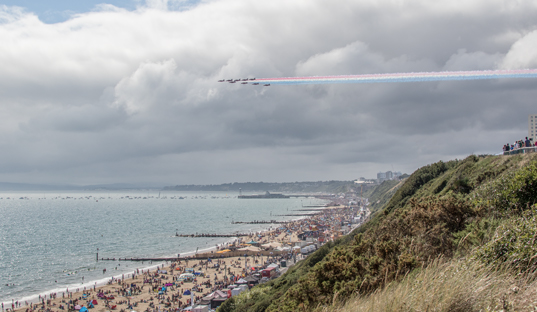 Spend time in Bournemouth - they have a regular events including the Air Show.
Towns, Cities and Islands to Explore
As well as individual attractions to visit for a day, there are towns, cities and islands that we would recommend taking the time to explore - there is usually something there for everyone, so we have just included a few key places to start looking at... there are many more.
Isle of Wight
The ferry to the Isle of Wight regularily departs from Lymington, discounts are available for disabled guests and extra room for your vehicle can also be booked through their website if required - Wightlink Discount. It is lovely to take the car across to the Island, drive round to Colwell Bay and enjoy a walk along the promende overlooking the sandy beach to Totland Bay, alternatively you can visit one of the many attractions on the Island. What to do on the Island that is accessible is a handy guide to choose where you might like to visit, during your day trip.
Portsmouth
The city of Portsmouth is home to Gunwharf Quays, a fantastic outlet shopping centre alongside Portsmouth harbour with the shop mobility scheme available. You can experience one of the highest views in the south, by going up the Spinnaker Tower, enjoy discovering our Navy Heritage at the Portsmouth Dockyards, Mary Rose museum or on a harbour boat trip tour.
Salisbury and Stonehenge
One of the wonders of the world - you can explore the ancient landscape and exhibition centre at Stonehenge - explore the neolithic houses, enjoy a 360 audio visual seasonal view from inside the stones in the visitors centre and walk around the stone circle. Pop into Salisbury and discover the beautiful Cathedral - home to the Magna Carta, discover the ancient fort of Old Sarum, or even take up the challenge of an Escape Room! If you are looking for a wow treat - Salisbury is a great sky diving location and is a popular spot for Hot Air Balloon rides.
Southampton
The city of Southampton has a fantastic shopping centre - West Quay, complete with changing places facilities and shopmobility. There is a fantastic outdoor event space surrounded by restaurants, bowling, cinemas and more. The Mayflower Theatre regularily hosts West End Shows, the Sea City Museum enables you to disover more about the Titantic whose final sailing was from Southampton. There is lots to discover.
Bournemouth
The south's favorite seaside town, miles of sandy beaches - with a road train and tarmac promenade, two fantastic piers, beautiful gardens and home to some fantastic indoor entertainment - bowling, zip wires, cinemas, night clubs, oceanarium and more. Bournemouth also hosts some amazing events during the year - include the south coast largest free air festival - the Bournemouth Air Show, the Christmas tree festival, various beach and watersports events, plus fireworks every Friday evening during the summer holidays. Changing places facilities and beach wheelchairs available. Accessible Seafront. There are disabled access beach huts at Boscombe seafront which are ideal for wheelchair users, to book an accessible beach hut call 01202 451781 or visit the website.
Dolphin Boat Trips from Poole
Dolphin was conceived as a special project by the Rotary Club of Parkstone in 1979 to celebrate the 75th anniversary of Rotary International. The aim was to provide a specially equipped sturdy, safe boat to give free pleasure trips to disabled persons of all ages and disabilities in Poole Harbour, one of the largest natural harbours in the world.There are usually two Harbour trips each day, from 11am to 1pm, and then from 2pm to 4pm. In addition there are also some additional tide dependent trips to Wareham and return usually between 11am and approximately 2.30pm. The operating season for Dolphin III is from 1 May until 30 September. More Details - Advance Booking with Friends of Dolphin.
Winchester
Winchester is home to one of the largest Cathedrals in Europe as well as being famous for being the home of King Arthur's Round Table. On the 2nd and last Sunday of the month it hosts one of the UK's largest farmer markets and has a regular program of events including the Winchester Hat Fair which is the longest running festival of outdoor arts. There is lots of history to discover, and just outside Winchester you will discover the Winchester Science centre and planetarium, a brillant interactive venue to explore whatever the weather. Perfect for inquisitive children.
The Purbecks
Have a look at the accessible guide to the Purbecks - this guide has details about the towns and villages that you can explore in the Purbecks, some of the attractions and some ideas for accessible walks.
Brownsea Island
Owned by the National Trust and in the middle of Poole Harbour, Brownsea Island is the home to scouting, the red squirrel and some amazing wildlife. In 2016, an accessible landing craft was purchased to enable wheelchair users to visit the Island - The Brownsea Seahorse. An electric buggy service and all terrain wheelchairs are also available on the island.
West Wittering
West Wittering is a very popula area for photographers and is a lovely beach to visit on the south coast - but access is very tricky due to the shifty sands - but they have two adult and one child beach wheelchair available - so we thought we would give them a mention. More details here: West Wittering Beach Wheelchairs.
NB - * We don't feel this is accesible to wheelchairs or power users, but they facilities may have been updated - we advise you check if you require this.
Book your local wheelchair accessible Holiday Cottage - Availabilty shown Below !