Explore the New Forest - Wheelchair Accessible
Explore the New Forest
There are lots of places to visit and activities to try in the New Forest National Park. We have included a variety of ideas and suggestions that you might like to explore - some places have an admission fee, some may need booking in advance of your stay, some are seasonal and others are open all year. Not every activity will be accessible to everyone - so please check first if you have specific requirements or access needs.
New Forest Heritage Centre
The New Forest Heritage Centre is in Lyndhurst in the main car park - a town with lots of restuarants and tea rooms to explore and within walking distance of "Bolten Bench" the landmark hill at the base of the high street - which inspired the name of our holiday cottages. Head into the New Forest Centre and you can find our more about the forest history and traditions, learn about forest wildlife and conservation, and younger family members can get involved in the interactive activities. The museum is free to visit - New Forest Heritage Centre.
New Forest Wildlife Park
A chance to meet some of the native and some not so native woodland animals of the New Forest. See badgers, hedgehogs, foxes, all 5 species of deer that roam the forest, as well as otters, owls and more. There are opportunities to meet the keepers, woodland trails to follow, there is an impressive adventure playground for children surrounded by Red Deer. The Forest Kitchen Restaurant where you can stop for coffee or enjoy lunch. It is a woodland environment, they welcome scooters and wheelchairs but suggest you contact them for specific access concerns. Open all year, more details at New Forest Wildlife.
Liberty's Owl, Raptor and Reptile Centre
Just outside the village of Burley, at Liberty's you will find a wide range of birds on display and get to enjoy daily flying displays. There is a reptile house to explore, all weather flying and they offer fantastic photography workshop and falconary and owl experience days if you were wanting to add a wow surprise to your holiday. More details of Libertys
Paultons Park and Peppa Pig World
Did you know that Paultons Park is the UK's number 1 family theme park and it is here in the New Forest. There are a variety of big rides, small rides, play areas, live entertainment, animals and birds all set within 140 acres of landscapped parkland. Peppa Pig World is a must for any preschoolers and includes a fantastic indoor playzone and for older children there are dinosaure to find. Christmas at Paultons is definitely worth booking... so come and stay for a winter break and book in advance to see Santa in his grotto as it is a really magical experience. It is useful to know that wheelchair or scooter dependent guests have free admission and they have a queue assist policy - more details can be found here. More details about Paultons Park are on their website.
Beaulieu
Just outside the peaceful village of Beaulieu you will find the world renown National Motor Museum - discover everything land speed record breakers, F1 cars, to Chitty Chitty Bang Bang and cars made from lego - alongside this there is Palace House where you can step back in time with their costumed tour guides, the historic Beaulieu Abbey and discover the impact that Beaulieu had on the 2nd World War. To make exploring easier they have a limited number of electric scooters which you can hire free of charge (advance booking recommended) - disabled guests get a concessionary rate and carers have free admission. Buy tickets at least 24 hours in advance to save money and you can return for free within 6 days - so make sure you pick up your pass on the way out if you did not complete everything you wanted to do! Beaulieu.
Buckler's Hard
Buckler's Hard is on the Beaulieu River, this is an 18th Century ship building village, there is a maritime museum telling the story of Bucker's Hard, river cruises, living history, a ship wrights workshop and more to explore. There is a tea room or if you fancy something stronger a pint of local ale at the Master Builders, as well as picnic areas in the sunshine overlooking the river. Due to the age of the site there are some access restrictions but these are detailed on their web site. There are savings available for advance ticket purchase too. There is an option to walk from Beaulieu to Bucklers Hard, via a gravel foothpath enjoying some of the river views. You can view a walking route here. Find out more about this historic village.
Lepe Country Park
Lepe Country Park is right on the sea shore, the car park overlooks the beach which is accessible by ramp acess. There is a fantastic cafe called "The Lookout" which overlooks the Solent, ramped access as it a raised building and on cooler days, a roaring woodburner keeps away the chill. You can enjoy the beach, coastal walks and their nature area - all for the price of parking your car. The pond dipping is accessible with platforms at the side of the pond and there is a Landeez all terrain wheelchair available to use - this is bookable., and a changing places toilet on site. More details - visit Lepe.
Exbury Gardens
A beautiful landscaped garden, 200 acres to explore - renowned for its spring and autumn colours. Explore the gardens, enjoy a ride on the narrow steam railway and have fun in the adventure playground! Carers have free admission, there is free wheelchair hirer on a first come first served basis at the main entrance, the train has been adapted for wheelchairs and if you wish to explore independently they have two large "tramper" style scooters you can hire for either the morning or afternoon - so you can explore independently. Discover Exbury.
Highcliffe Castle
Highcliffe Castle is a Grade 1 listed building on the cliff top at Highcliffe with views the Solent to the Needles. There are three floors to explore - with ramped access and lifts - the Castle was badly damaged by fire in the 1960's and newly restored East Wing only opened in 2019. There is a lovely tea room on site, children are encouraged with interactive displays and dressing up opportunities, there is a ramped path down the cliff to the beach and a lovely cliff top walk through Steamer Nature Reserve to enjoy too. Their access guide can be found here - and more details of the castle here.
Longdown Activity Farm
A wonderful family run farm - lots of hands of animal handling, some great play areas, tractor rides and animal feeding. We just love bottle feeding the goats and calves. The farm encourages accessible guests with a changing spaces facility which is available to all. More details
Moors Valley Country Park
An amazing woodland area - a huge adventure playtrail for children, a miniature railway, a lake to fish from, an awesome play park, golf, Go Ape, bike hire, Battlefield Live, Segway and more ... lots of activities and fun for all the family. They have two trampers available to book as part of the countryside mobility scheme, which are available free of charge. They have accessible toilets and an adult changing room. They have even produced a visual story for visitors with Autism. There is a lovely cafe for lunch too. Explore Moors Valley
Hurst Castle
This huge English Heritage castle was built by Henry VIII, it is an amazing place to explore BUT it is a mile and a half along a shingle spit. Your can also get their by boat, however there is limited access for wheelchair users, but it is a fantastic place for children to explore with lots of stairs to climb, dark passageways and views over the Solent. It is usually quiet quiet, unless there is an event on - so is a great place for guests seeking quieter locations to explore. There is a cafe - and all the supplies are brought in along the gravel spit. Hurst Castle.
Furzey Gardens
Discover an enchanted informal woodland garden complete with fairy doors, a children's playground, accessible paths and a delightful tea room to explore. Furzey is run as a social enterprise supporting people with learning difficulties and they host a variety of events during the year. Access for disabled visitors and their carer is free. More details on Furzey Gardens
Blashford Lakes
A fantastic location for bird watching, managed by Hampshire and Isle of Wight Wildlife Trust - there are 8km of rolled gravel paths to explore, gates accessible by Radar key and bird hides with ramped access. There are two Tramper All-Terrain Mobility Scooters; available to hire by prior arrangement. (Telephone: 01425 472760) to arrange - more details on Blashford.
Milford on Sea
Milford on Sea is a seaside village about 6 miles away, you can park overlooking the sea and there is a tarmac path along the sea front - it changes to compact gravel and you can continue then along the cliff top. There are greats views to the Isle of Wight, a children's play area and coffee at the Needles Eye Cafe. Time it right and there is beautiful pink sea clover blowing in the wind on the cliff top. A quick detour into Tesco New Milton (BH25 6BP) and you have Costa Coffee and an amazing Changing Places toilet (open in 2019).
New Forest Walks
There are lots of walks throughout the New Forest National Park that are accessible - they usually on firm gravel through the enclosures - many of them incoporating cycle routes or circular trails. When you arrive at your holiday cottage, you'll find a map you can borrow and some information about of our favorite walks, we have also created a page of walks for you - Accessible New Forest Walks!
Barton On Sea
Another cliff top location, but apart from a lovely cafe - The Beach Comber - at the top of the cliff. There is a slope down to the sea and you can enjoy watching the waves crash onto the beach with paragliders in the sky overhead, when the wind is right it really is quite special.
The Bakehouse
A bakery in the village of Brockenhurst and they sell the most amazing doughnuts! They do great pastries, lardy cake and other delightful treats too. We think they are the best doughnuts in the New Forest! Best eaten on the day.. (SO42 7RB) so drive on to the Ornamental Drive and enjoy your treats overlooking the forest! The Bakehouse.
Bolderwood Deer Sanctuary
In the heart of the New Forest - Boldrewood is one of the best places to see Deer in the New Forest, as they are fed their daily from April to September in the afternoons. A free location with disabled toilets available and some great spots nearby for a picnic! Details here.
The New Forest Reptile Centre
Near Lyndhurst - the New Forest Reptile centre encourages you to find out more about the New Forest Reptiles with frog and snake pits to explore, bird quizzes and a signposted trail. More details.
Car Parks
There is a variety of car park through out the New Forest where you can park, walk the forest or sit back and admire the view. Each car park is individually named so we have included this handy map.
Changing Places

There are a few changing places around the New Forest, we have created a page with this information on for you. You will find it here: Changing Places New Forest.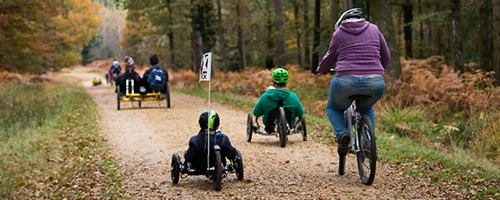 Miles of cycle paths to explore - or try out a bike with New Forest Pedall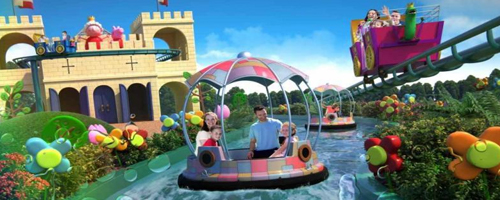 Family fun for the whole day at Paultons Park and Peppa Pig World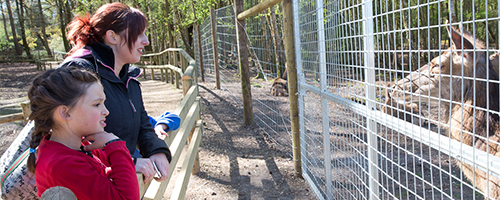 A chance to meet the animals at New Forest Wildlife Park near Ashurst.
Activity Ideas
Check out Martyn Sibley's visit to the New Forest - he is the Disability Horizon's co-founder and he shares some great activity ideas that you can enjoy locally. Disability Horizon's New Forest accessible article. or watch his video here: Martyn Sibley Video of Activity Ideas in the New Foresy
Pedall - New Forst Inclusive Cycling
Pedall runs cycling sessions for people who need support. They have a huge variety of bikes from Platform Bikes - wheelchair cycles, hand cycles, upright tricycles, side by side tandems, rear steer tandems to semi recumbent bikes - sessions run through out the year, they recommend a starter session and then you can join them on a one to two hour guided cycle. More details
For people to join us on a guided ride, with other riders they need to have attended one of our starter sessions, so please check out the dates in advance, qt the starter session they get to try out the different bikes and work out which ones work best for them. It also means we can ensure their chosen bike is available on the guided ride.
Pedall also offer the opportunity to book a private session which means they can book the session at a time to suit you (subject to availability) and have full access to all of the bikes for themselves. These sessions cost £50 (correct 2019) and can include up to 10 people - including carers. This is a cost effective way for the whole family to cycle together as we provide 2 wheel bikes as well as the inclusive bikes for people with additional needs, and you can try all the bikes they have on offer to discover what is most suitable for you! Advance booking recommended.
Crazy Creature Encounter
Educational & fun encounters with amazing creatures from all over the world! Unique ways of safely viewing, handling within regulation guidelines, and lots of interactive ideas for fun and learning for all ages! From giant bugs to tortoises, lizards, snakes and owls! Our 'creaturemobile' is fully equipped for mobile visits for families or small groups - bringing the fascinating world of wildlife to your holiday for a unique & memorable display! Prices start at £75 (2020) and if you invite along our photographer... you would really get some unique memories to treasure! Crazy Creatures.
Cycle Hire
Cycle Experience at Brockenhurst provide a range of bikes to hire and information on recommended routes. If you are looking for more inclusive bikes - they do have some specialist bikes available for hire too. Bike Hire
Horse Riding
There are a variety of opportunities to ride a horse around the New Forest - some offer walks within their own grounds, others will take you out into the New Forest National Park - Burley Villa welcomes rides of all abilities - and has special offer treats on their website which include Western Style riding and a BBQ lunch. Burley Villa
Slightly further afield - during a day trip to the Isle of Wight why not book as accessible horse riding sesstion - they have a fully automated hosit capable of lifting a wheelchair user onto a hotse, as well as a variety of other equipment and a handy changing places facility - check out the Island Riding Centre.
Calshot Activity Centre
Calshot is one of the UK's largest outdoor activity centres - there are a range of activities from dry slope skiing to a climbing wall, action adventure days for children, a velodrom and water based activities - more details
Rowing and Sculling on the Solent
New for 2020 - single sculling based in and around the Solent. 1 to 1 sessions and family sessions available, they are able to cater for all different abilities, so please contact them direct to discuss your requirements and an enjoy some time on the river - Rowing Adventures - based in Lymington.
Canoeing, Kayaking, Archery or Bushcraft
New Forest activities at Beaulieu offer a variety of activities on and off the water all year round - if you want to have a real adventure and try something new - check out - New Forest Activities - for their changing program of events.
Go Ape High Ropes Course and Full Throttle Segways
If you are looking to climb to new heights this holiday, there is a fantastic high ropes course at Moors Valley - The Go Ape and Segway need advance booking... for both this activities a certain amount of fitness is required - if you can climb up a rope ladder you should be fine for the High Ropes and for Segways you will be standing for an hour. Details of their accessibilty guidlines are here, best to check before booking. Go Ape at Moors Valley
Avon Tyrrell
Avon Tyrell is mentioned in the video above and offer a range of accessible activities from tree climbing to swimming - More details.
Wild Play
Playing outdoors in a natural environment, building dens, jumping in puddles, clambering over fallen logs and making mud pies is what wild play is all about and much, much more! Opportunities for free play offer countless benefits to children and often are the source of standout childhood memories. Part of the joy of wild play is its simplicity, there is no need for any complicated equipment, just you, your family and some good old wellie boots! Leave the toys and computers at home, get your imagination in gear and start exploring.
Wild play takes places throughout the New Forest inclosures and if you look carefully you can see evidence of dens and rope swings that others have left for you to find.
New Forest Water Park
New Forest Waterpark offers cable wakeboard, an Aqua Park, stand up paddle boarding and kayaking on their lake in the New Forest, which can all be viewed from the lakeside clubhouse. Note: Their outdoor changing block is accessible but there are no disabled toilets on site.
Swimming
New Forest Health and Leisure have 5 local facilities within the New Forest area - all the swimming pools havea poolside hoist, easy access steps and 3 of them currently have a changing room hoist too! Wtih pay as you go gym sessions & classes, children's activities, public swim sessions, there is plenty to do. The pool facilities are explained here. They we do have wheel chair access at all of our leisure centres. , but recommend that you check that the hoist is available on the days you plan to visit by calling 023 8028 5588 to avoid disappointment.
Fishing
These are recommendations from my neighbour for the best public trout / fly fishing locations - he has fished both and says they are great. I am not sure how accessible they are so would recommend your own reaseach. There are also lots of private fishing spots in the New Forest too and of course sea fishing off Lymington Sea Wall and Hurst Spit is popular too. www.rockbournetroutfishery.co.uk and chalksprings.com
Walking Picnics
Guided walks in the New Forest National park with seasonal produce, pointing out the amazing local wildlife and the history of the New Forest, they normally walk between 3 to 4 miles and take groups of about 6 people. If you have particular walking needs or dietary requirements they are happy to discuss building a walk for you. More details: Walking Picnics
Surfing
Enjoy a day trip to the Isle of Wight, and include a surfing experience with "I Surf" - recommended by a guest "I surf has sessions for kiddies with special needs. They have surf boards with seats and bigger surfboards... It is an awesome experience, my son cannot stand or walk but he can Surf!" IOWSurf
Sailing / Speed Boats - Watercraft Actvitities
We are lucky enough to have two Wet Wheel locations near us, one at Hamble - Wetwheels Hamble has her home at MDL's Mercury Yacht Harbour in Hamble, so is perfectly positioned to operate across the Southampton region, the Isle of Wight and the South Coast, and they offer trips from the Hamble, Southampton and will even take you out from Lymington on request - they have a number of options on their web site, but if you don't see an option that suits you during your stay and want to get out on the water - they are happy to talk to you direct and create something to enable you to experience an adventure on the water. Visit their web site or get in touch direct - Wet Wheels Hamble - their leaflet can be downloaded here!
Wetwheels Solent has her home in Portsmouth, so is perfectly positioned to operate across the region. The Wetwheels experience is designed to enable every disabled person the chance to experience the excitement of power boating. Wetwheels boats are truly unique by being fully accessible - not just giving you the chance to be a passenger, but also to take the helm as the skipper - everybody gets the chance to drive!- WetWheels
Or you can choose to be onboard a sailing boat - the Disabled Sailors Association has a yacht that you can sail on based an hour away at Port Solent - it carries up for 10 people - comes with a qualified skipper and mate fand is suitable for disabilities of all ages including electric wheelchair users, carers, family and friends. For more details: Disabled Sailors Association.
We have recently been told about "Friends of Dolphin" which are a registered charity based in Poole offering boat trips - They are doing something truly amazing! Imagine this: FREE boat tours that give people with disabilities the opportunity to experience the freedom and breathtaking beauty of the Poole surroundings. And the best part? It's all made possible by these dedicated volunteers! From May to September, they offer this fantastic service, providing unforgettable moments on the water. The boat is fully wheelchair accessible and can accommodate up to six wheelchairs, making it accessible for everyone. Find more about the tours and how to book an unforgettable tour on their web site: https://www.thefriendsofdolphin.co.uk
NB - * We don't feel this is accessible to wheelchairs or power users, but they facilities may have been updated - we advise you check if you require this.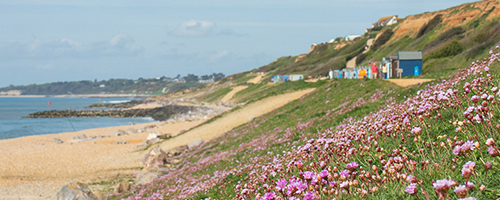 Sloped footpath down from the cliff top at Barton on Sea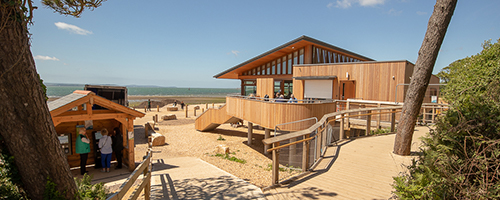 Lepe Country Park with their amazing views accross the Solent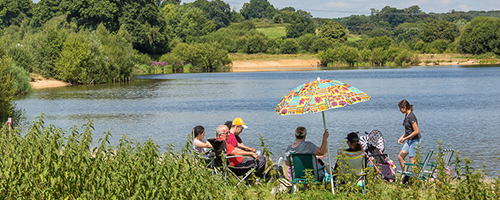 Resting in the sunshine at Testwood Lakes, near Totton
Holiday Availabilty For All Three Cottages - Book Now!