Booking Your Stay at Our Bench Holiday Cottages
Booking Your Stay at Our Bench Holiday Cottages
It is really easy to book your self catering holiday accommodation with us at Our Bench Self Catering Holidays.
Choose which cottage you would like to stay in and then have a look at the availability for each cottage on that page. Our web site is the most upto date place.
Check the cottage is suitable for your needs - you may like to read the access statement - these are different for each cottage, as the facilities in each are slightly different.
Read our terms and conditions and make sure you are happy to agree them, booking with us means that you agree to these conditions.
You can provisionally reserve your holiday dates over the phone or by email, but it is easier to book directly online. To confirm your booking we must received a completed booking form and your deposit within 3 days.
Have a look at the specialist equipment we have available, once your deposit is received - we can confirm your equipment - it is on a first reserved basis, so it is best to let us know as soon as possible - at the same time don't forget to book any extra services you may require, carers, companions etc. If you need a specific item - you are welcome to check before booking.
If you are staying in "Garden Bench" please be aware that this property occasionally takes well behaved pets.
Decide whether you need to arrange Travel Insurance - we recommend you do.
Short Breaks and Weekends
We are able to offer short breaks and weekends during our low season - from November to the end of February as standard (excluding Christmas and New Year) for a 3 night long weekend (Fri, Sat and Sun) or a 4 night mini break.
Short Break and Weekends during the peak season March to October, may be available last minute - with full payment confirming the booking, contact us direct for more details if there are none advertised and we have availabilty.
Waiting List
We have been asked if we hold a waiting list for specific weeks - we rarely have cancellations, but if there is a specific week that you need and it is already booked, you are welcome to get in touch and ask us if we can notify you if it becomes available, we need to have details of which cottage / cottages are suitable for your needs. We will then send you an email if the property cancels as well as share the news on our facebook page.
Useful Information
Our terms and conditions are available for your reference.
Equipment request form is sent out when your booking is secured. You can download a copy here.
An Information Pack is sent out to all direct bookings - we need to have this returned - as it includes guests names, your access code and any equipment requests.
A welcome leaflet is sent out to all guests a week or so before arrival - you can view it here: Welcome Pack
Each Cottage has a set of Information sheets for you to read during your stay with details of everything from the local shop, to nearest hospital, wheelchair cafes, wifi codes and recycling - you can view it in advance of your stay here.
Access statement for Bench Cottage, Little Bench and Garden Bench - please note they are all different - each cottage is unique.
Data Protection - We promise not to sell or use your information, we will however keep your booking details on record in case you come back and revisit, and we may from time to time contact you via your email address after your stay to remind you to come and visit again and to tell you of any offers, you are welcome to unsubscribe at any time or request we remove your details.
Payment reminders, additional information, welcome letters and directions are usually sent by email. Please make sure your email is upto date.
Nearest Shops and Restaurants, and Medical Facilities
The nearest shop to the cottage is One Stop with its post office and Tesco Metro – they are less than ½ miles walk, here you can stop up on the essentials – milk, bacon, fresh bread, croissants and your morning paper. There is also a fish and chip shop, a chemist. The nearest Indian and Chinese takeaway is at the end of South Street and there is a Dominos Pizza in Lymington which offers delivery – as well as lots of pubs and restaurants within a 5 mile radius – it is worth checking out – Six Bells Wetherspoons on Lymington High Street, The Ship on Lymington Quay, The Walhampton Arms just outside Lymington, The Royal Oak at Downton, or for coffee – the Beachcomber Café at Barton, Mabels Café at Shallowmead Nursery, Otters Nursery, both in Lymington and the Avon Beach Café at Highcliffe are well worth discovering. More details on our Lymington and New Forest pages
Doctors - the nearest surgery is Chawton House Surgery, 43 St Thomas' Street, Lymington. Where you will have to register as a temporary resident. Tel: 01590 672953 - if you do this please remember to change back to your home after your stay.
Lymington New Forest Hospital, Wellworthy Road, SO41 8QD, Open 8am - 9pm. Appointments bookable by calling NHS 111. They treat minor injuries and minor illnesses and will be available from 8am – 9pm (including Bank Holidays).
Southampton General Hospital, Tremona Road, Southampton, SO16 6YD
Bournemouth Hospital, Castle Lane East, Bournemouth, BH7 7DW
The nearest chemist is Pennington Pharmacy, South Street, S041 8ED. Tel: 01590 673745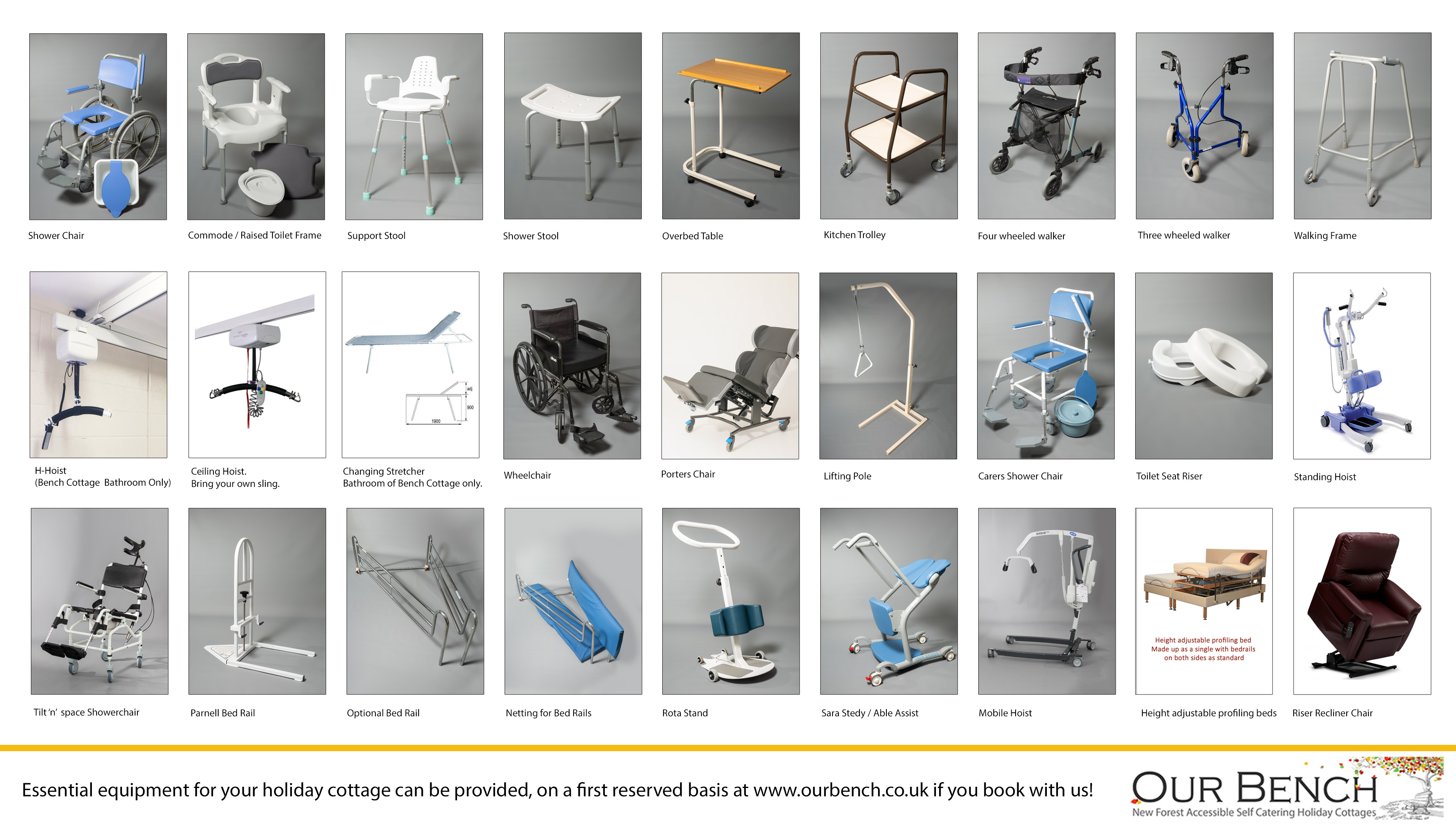 We are happy to answer any questions - we know everyone's needs are different and firmly believe no question is a silly question.