Wheelchair Friendly holidays with dogs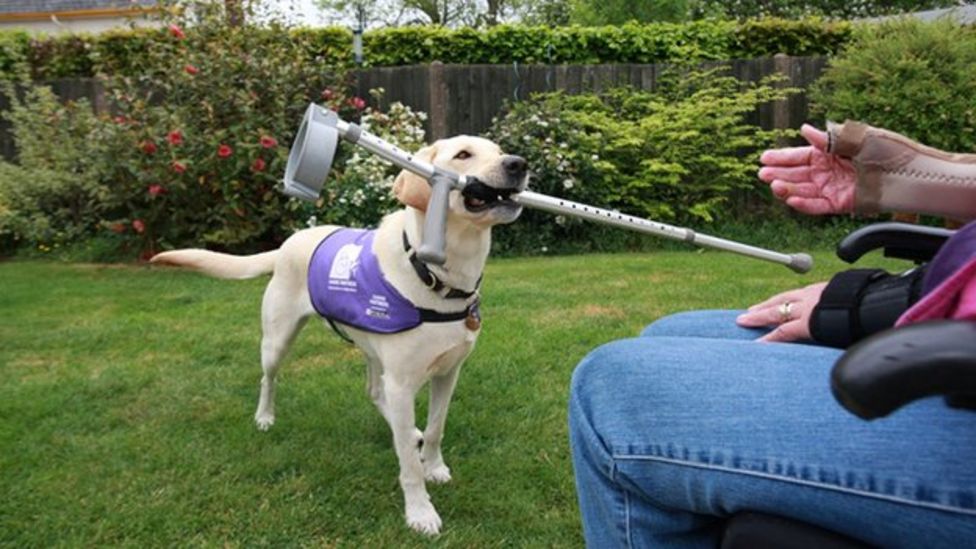 We get asked often if we take dogs, as the New Forest is such an amazing area for dog walking - with forest walks and beach walks possible.
We generally do not accept pets in two of our properties, but legally we have too. They are preferred in "Garden Bench" due to the enclosed garden.
All pets are subject to agreement of the additional terms and a fee of £100 per pet per week and subject to additional conditions.
They must not be left unattended in the property.
They must not climb on the furniture.
They must only "toilet" outside and this must be cleaned up asap.
*Service Dogs are exempt from the fee – but are still subject to the additional conditions and we must be informed on booking and see evidence of their training/registration, legally we have to accept them in all cottages.
The criteria we use for an assistance / service dog is as follows:
The Equality Act 2010, (EA2012 section 173) lays out that in relation to protecting the rights of disabled people accessing private hire transport, an Assistance dog means

a dog which has been trained to guide a blind person;
a dog which has been trained to assist a deaf person;
a dog which has been trained by a prescribed charity to assist a disabled person who has a disability that consists of epilepsy or otherwise affects the person's mobility, manual dexterity, physical coordination or ability to lift, carry or otherwise move everyday objects;
a dog of a prescribed category which has been trained to assist a disabled person who has a disability (other than one falling within paragraph (c)) of a prescribed kind.

The Equality and Human Rights Commission states that assistance dogs:

are highly trained
will not wander freely around the premises
will sit or lie quietly on the floor next to its owner
are trained to go to the toilet on command and so are unlikely to foul in a public place
most are instantly recognisable by the harness or identifying dog jacket they wear .

Assistance dogs that have been trained with up to two years worth of training in order to support their partners.
Source: https://www.assistancedogs.org.uk/
New Forest Self Catering Holidays - Fully Accessible Hampshire Holidays - Wheelchair Friendly Self Catering - South Coast Accessible Holiday Homes - Lymington Self Catering - Family Disabled Holidays - Holiday with changing table - Self catering with changing table - Lymington - Specialist New Forest Holidays - Hampshire Short Breaks - New Forest Holidays - Powerchair holidays - Accessible Wet Rooms - Hoist Holidays - Hampshire - Holiday with riser recliner chair - Carers Bed Holiday - Profiling Bed Holiday - Disabled Changing Table Holidays - Holidays with carers - Height Adjustable Bed Holidays -